More stories have emerged from the set of the Han Solo movie, and the drama is strong with this one
Just when we thought the issues surrounding the untitled Han Solo film were coming to an end, even more dramatic details from the beleaguered set have emerged. Last week, directors Phil Lord and Chris Miller (21 Jump Street and The Lego Movie) were fired by Lucasfilm and replaced by Ron Howard after having creative differences with Lucasfilm president Kathleen Kennedy and longtime Star Wars executive producer and writer Lawrence Kasdan.
According to a new report from The Hollywood Reporter, Lucasfilm, Lord, and Miller were battling it out left and right — from the directors' straying from the script to their not providing numerous additional shots for editing purposes — which came to a head on June 20th.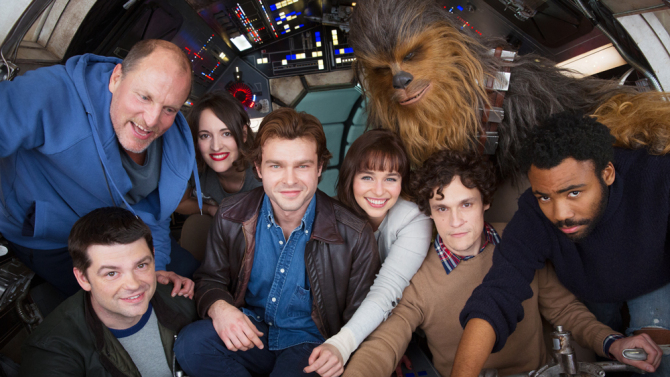 While seemingly the perfect duo to direct a standalone film about the early days of the iconic smuggler, Lord and Miller never really found their footing on set. The two were reportedly not happy with "extreme scheduling constraints" and "zero creative freedom" from the get-go. While they tried to create creative freedom through their improvisational style, they received immediate pushback from Kennedy and Kasdan. The directors' improvisational methods also clashed with members of the several-hundred person crew, who needed more specific instruction than Lord and Miller had been prepared to give them.
According to THR, Lucasfilm had other concerns about the production — including their leading man. The studio was not entirely pleased with the performance by Alden Ehrenreich — who is playing the titular character — going as far as to hire an acting coach for the Hail, Caesar! breakout star in May, months after filming started. In May, Lucasfilm also replaced editor Chris Dickens with frequent Ridley Scott editor, Pietro Scalia, who they felt was better suited for an action film of this caliber.
As the creative tensions and on-set concerns were reaching a stalemate, Kennedy resorted to a method she'd used last time she wasn't thrilled with a Star Wars film — when she enlisted Rogue One screenwriter Tony Gilroy to take on additional duties — and sent Kasdan to London to serve as a shadow director. However, Lord and Miller, who are established and critically acclaimed directors, were not as cooperative as Rogue One's Gareth Edwards was. This proved to be the final straw and the directors were removed from the project soon after.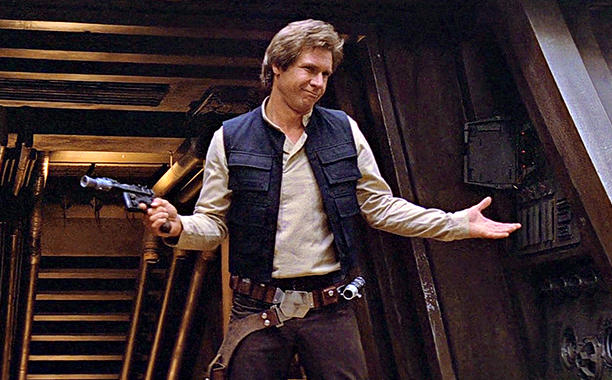 While very un-Han Solo like drama might seem to have put a cloud over the film, there is hope that the final product could be everything we've been hoping for. Ron Howard has reportedly been in contact with Phil Lord and Chris Miller and there are no hard feeling between the parties. It also seems that Lord and Miller left the film with a lot of material, so the production won't have to start from scratch.
This wild Millennium Falcon ride will finally hit theaters — as originally planned — in May 2018.