Denny's has a new Han Solo-inspired menu, and it's fit for a nerf herder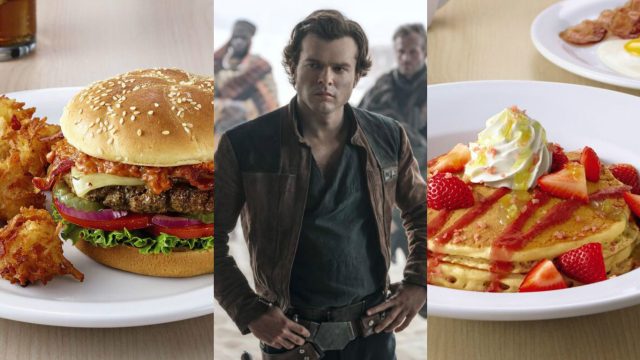 Han Solo made the Kessel Run in less than twelve parsecs, but now he's about to embark on the biggest challenge he's ever faced: The Denny's Grand Slam.
With Solo: A Star Wars Story officially soaring into theaters in just under two months, the legendary 24-hour diner is bringing its menu to a galaxy far, far away with a host of new Star Wars additions. But that's not even the best part, because Denny's will also be selling Solo trading cards to benefit No Kid Hungry, an organization dedicated to eradicating child hunger.
We think even Han Solo would get behind these odds.
Joining the menu to celebrate Solo, is the Co-Reactor Pancake Breakfast, which is two pancakes covered in fresh strawberries, whipped cream, and strawberry sauce. But taking the meal to a truly out-of-this-world level are the sides of Crystal Crunch Rocks and pitcher of warm citrus to pour over the pancakes.
Debate over whether Han really shot first while digging into the Blaster Fire Burger, a one-hundred percent beef patty topped with chipotle Gouda, bacon, and a Ghost pepper sauce on a brioche bun — served with lettuce, tomato, onion, pickles, and wavy cut fries.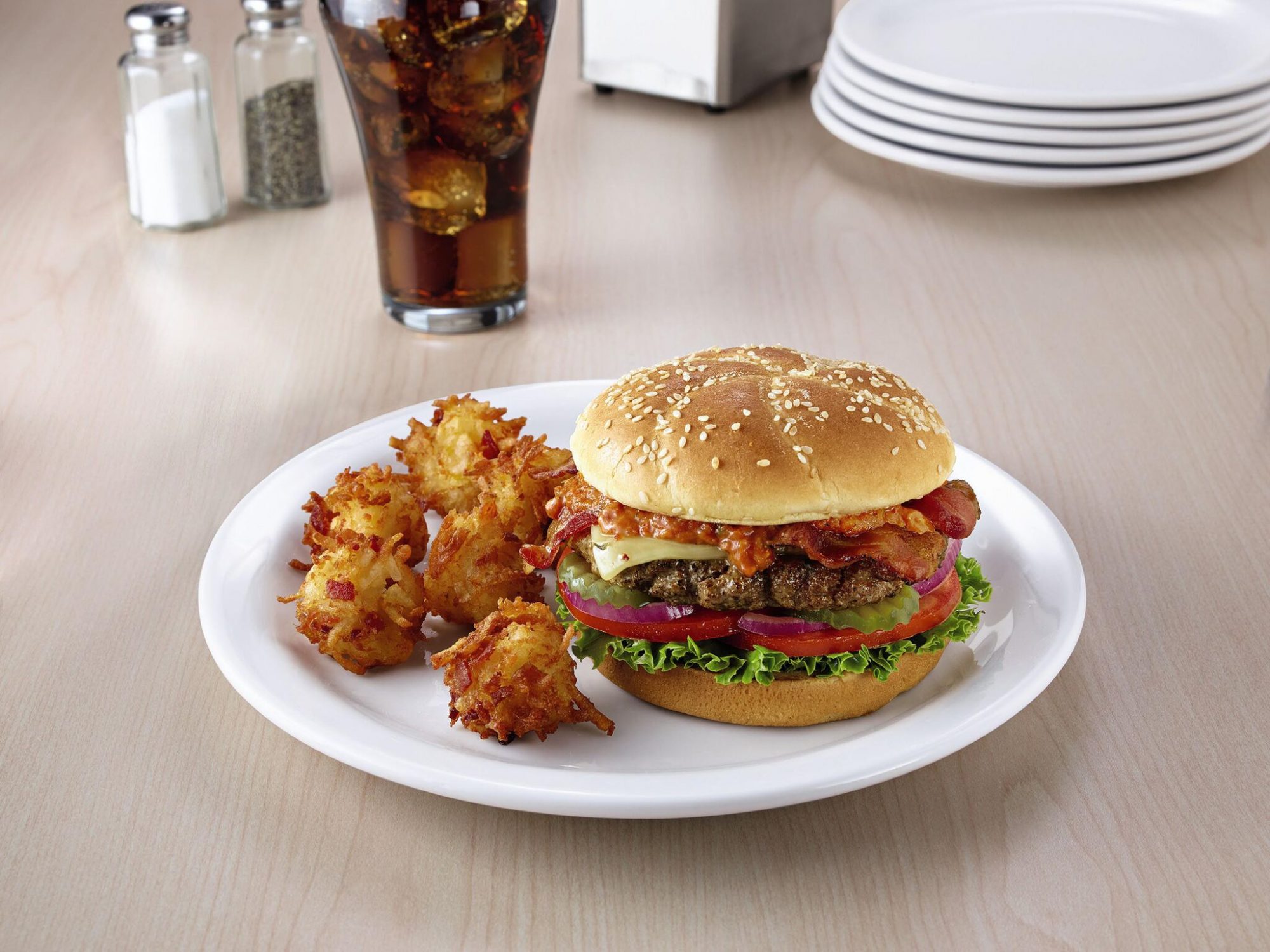 Also being added to the menu is the Two Moons Skillet, a breakfast so good it'll have Lando Calrissian ready to place a wager on just about anything for another bite. The mouth-watering skillet features diced ham, fresh spinach, sautéed mushrooms, and hash browns served with a Gouda sauce, cheddar cheese, and two eggs.
Meanwhile Denny's Fit Slam breakfast is getting a Solo makeover and diners can take any milkshake to a new galaxy by adding Crystal Crunch Rocks for an added kick.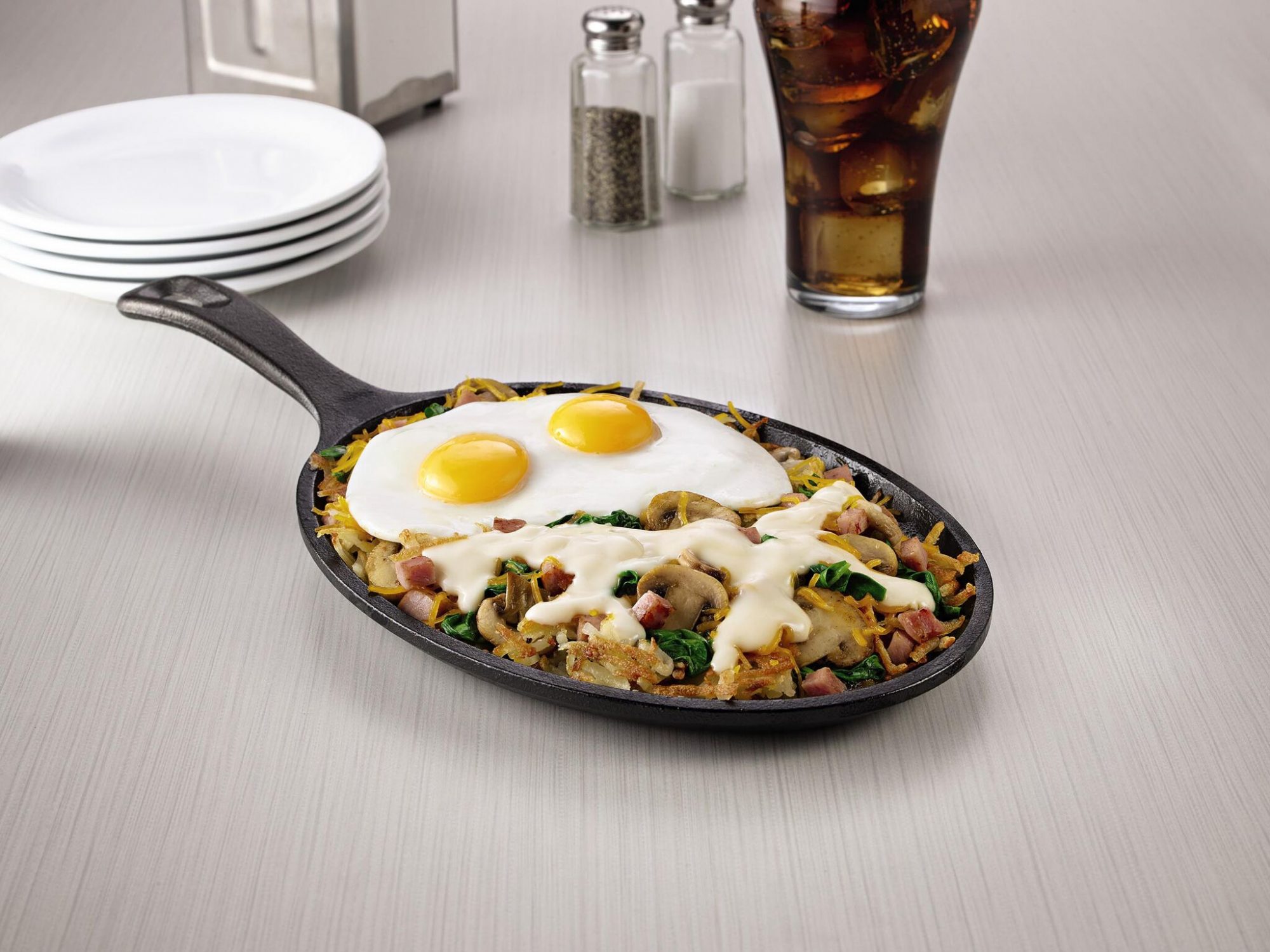 While enjoying Solo-fied breakfasts and sipping orange juice out of the collectible Solo cups, Star Wars fans can trade for their favorite characters by purchasing a $3 pack of trading cards from Denny's, with a portion of the sales going to No Kid Hungry.
We love that Denny's and Lucasfilm are not only celebrating the release of the upcoming film but they're also taking the time to call attention to an important organization like No Kid Hungry.
May the force be with the diners traveling to a galaxy far, far away for breakfast at Denny's — but don't worry, Blue Milk will *not* be featured on the menu. Solo: A Star Wars Story hits theaters on May 25th.