SO MUCH YES: This "Hamilton" star might be joining "Mary Poppins 2"
When we heard that Emily Blunt was being tapped to be Mary Poppins in an upcoming sequel, we thought that no other casting news about the film could ever be as good. Well, we were wrong — because none other than Hamilton creator/human ray of sunshine/certified genius Lin-Manuel Miranda is in talks to join the cast.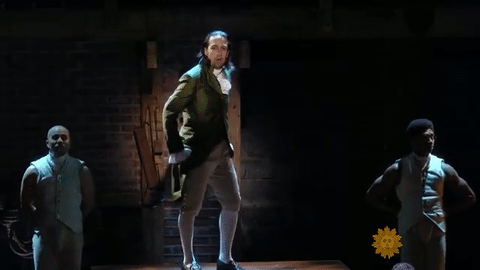 Miranda, whose recent film projects have included writing a new Star Wars cantina song and working on music for Disney's upcoming Moana, is in talks to play a lamplighter in the cast. This very vague role description presumably follows in the footsteps of Dick Van Dyke's chimney sweeper character in the original film. (I'm also personally hoping it's a The Little Prince homage.) As for the film itself? It'll take place in Depression-era London, and follow several storylines from P.L. Travers's Mary Poppins book series.
Considering none other than Into the Woods and Chicago director Rob Marshall is helming the way, we can't wait for what's sure to be a song-filled, visually-stunning spectacle. That said, if the filmmakers want to bring the production to another level, Miranda's lamplighter should definitely rap at least half of his lines. (He more than has the chops for it.)