Halsey Hopes for "More Transparency or Reform" Within the Grammys
The singer's speaking out after her album 'Maniac' was snubbed.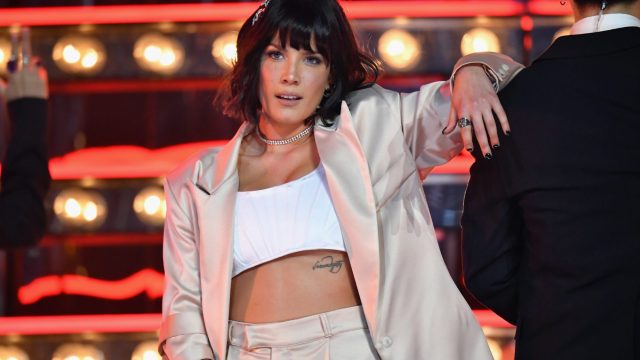 When the 2021 Grammy Nominations went public on November 24th, many were pleased with the diverse group of contenders and plethora of female artists up for nomination. However, some in the industry, including The Weeknd, Wiz Khalifa, and Nicki Minaj, with support from Elton John, Drake, and Charlie Puth, called the Grammys "corrupt" and claimed to followers that getting nominated is less about your art and more about who you know. Halsey, who is also absent from the nominations list, shared her opinion on the matter via her Instagram Stories over the weekend, saying that the Grammys "are an elusive process."
"I've been thinking and wanted to choose my words carefully because a lot of people have extended sympathy and apology to me since the Grammy nominations," Halsey wrote in a Story post, per Deadline. "The Grammys are an elusive process. It can often be about behind the scenes private performances, knowing the right people, campaigning through the grapevine, with the right handshakes and 'bribes' that can be just ambiguous enough to pass as 'not bribes.'"
The Manic singer continued, "And if you get that far, it's about committing to exclusive TV performances and making sure you help the Academy make their millions in advertising on the night of the show…Perhaps sometimes it is (!!!) but it's not always about the music or quality or culture."
"Just wanted to get that off my chest," Halsey wrote. "@theweeknd deserves better, and Manic did too perhaps it's unbecoming of me to say so but I can't care anymore."
While I am THRILLED for my talented friends who were recognized this year, I am hoping for more transparency or reform, she concluded. But I'm sure this post will blacklist me anyway.
Halsey's call for transparency echos The Weeknd's initial November 24th tweet. Just after the nominations list went live, he posted, "The Grammys remain corrupt. You owe me, my fans and the industry transparency…"
In the age of social media, nepotism doesn't go unnoticed for very long. With The Weeknd receiving over one million likes on his tweet, and massive industry professionals sharing their opinions about the lack of transparency within the Grammys organization, the event and those behind the scenes are going to have to come clean and reinvent themselves for the general public to continue to find them legitimate.