If it's even possible, we love Halsey's rainbow roots even more than her rainbow bangs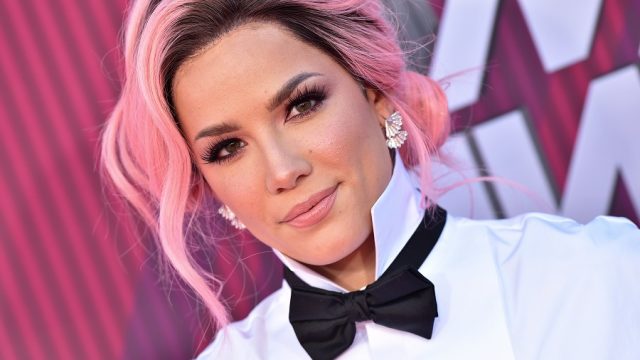 You guys thought Halsey's rainbow bangs were an awesome look? Wait until you see her rainbow roots. It's a little unicorn glam, a lot early-2000s Spice Girls, and just so much colorful goodness.
Halsey debuted yet another bold hair look last night, August 26th, at the MTV VMAs. The singer was nominated for six awards, including Artist of the Year, so she was clearly in a celebrating mood. Taking inspiration from, well, herself, Halsey decided to dye her hair part rainbow, in a similar fashion to her rainbow bangs, which she donned in July.
The ROYGBIV dye job, co-crafted by hairstylist Florido, looks like a technicolor lens flare bouncing off her jet black hair.
It was the perfect, understated yet wild accessory to her leather-and-lace VMAs red carpet outfit by Dundas.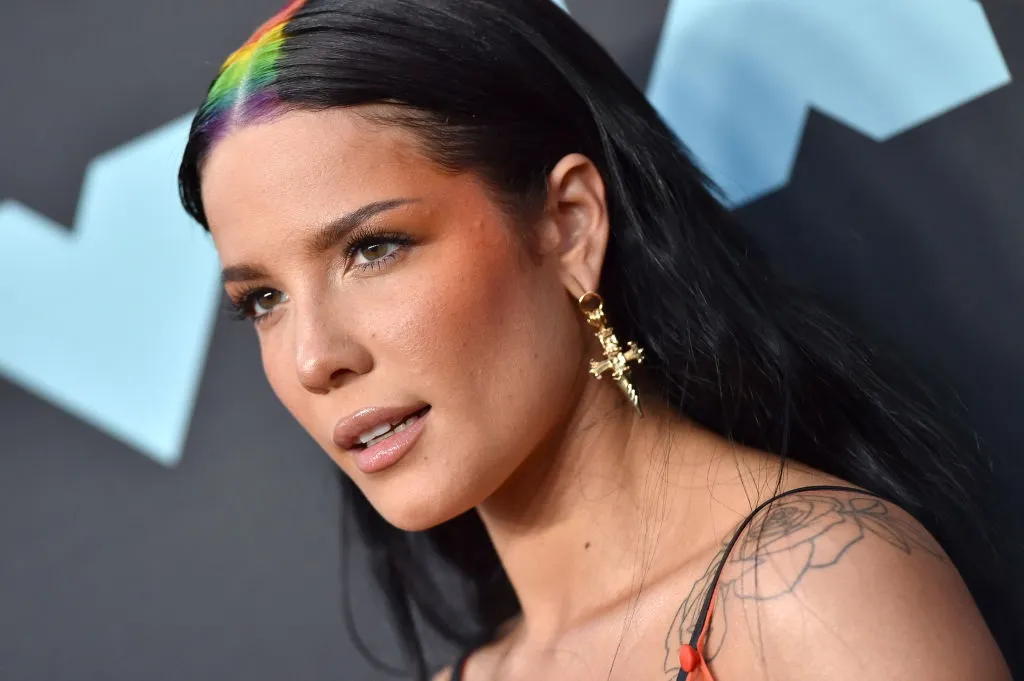 "She loves to change it up all the time," Florido told Refinery 29. "I showed up this morning and she was adding the [rainbow] part in herself. It's always a collaborative thing when it comes to her."
"This time, since it's the VMAs, we decided, 'Let's go all out and do something we haven't seen,'" Florido continued. "So we decided to let the part really stand out and keep the rest of her hair chic and classic."
And the rainbow roots went even better with Halsey's second look—a custom Kim Shui tie-dye dress inspired by Christina Aguilera.
https://www.instagram.com/p/B1pvFrqJdn9
Is the rainbow part going to be the new "it" hairstyle? For those of you brave enough to try it, tell us if blondes rainbow haired people have more fun. (Quick answer: Yes, they do.)