Halsey now has rainbow bangs, and they're making us so happy
We can always look to Halsey for hair inspiration. It seems the singer can pull off almost anything. Over the years, she's worn her hair short and long and dyed. She has donned wigs of virtually every color and returned to her natural curls. Halsey's latest look is something that not even she has tried before. The "Nightmare" singer is rocking rainbow bangs.
On August 1st, Halsey posted pictures of her new look. With her chin-length black bob and oversized black sweatshirt, her blunt bangs looked even more vibrant. She also kept her makeup neutral, making her bangs pop even more. Her caption included cherry, peach, lemon, raindrop, and wave emojis, echoing the bright colors of her hair.
Halsey's new bangs remind us of so many wonderful, whimsical things, and we're wondering where she got her inspiration. Was she channeling Skittles with her new dye job, or did she want to throw it back to My Little Pony? Maybe she had something else in mind entirely. Regardless, she looks absolutely magical.
https://www.instagram.com/p/B0makK9pno0
Brightly colored hair is undeniably having a moment, and Halsey's new 'do is just the latest version of this trend. But lots of celebrities have embraced the rainbow over the past few years.
At the 2015 MTV Video Music Awards, Britney Spears sported a high ponytail dip-dyed blue and purple.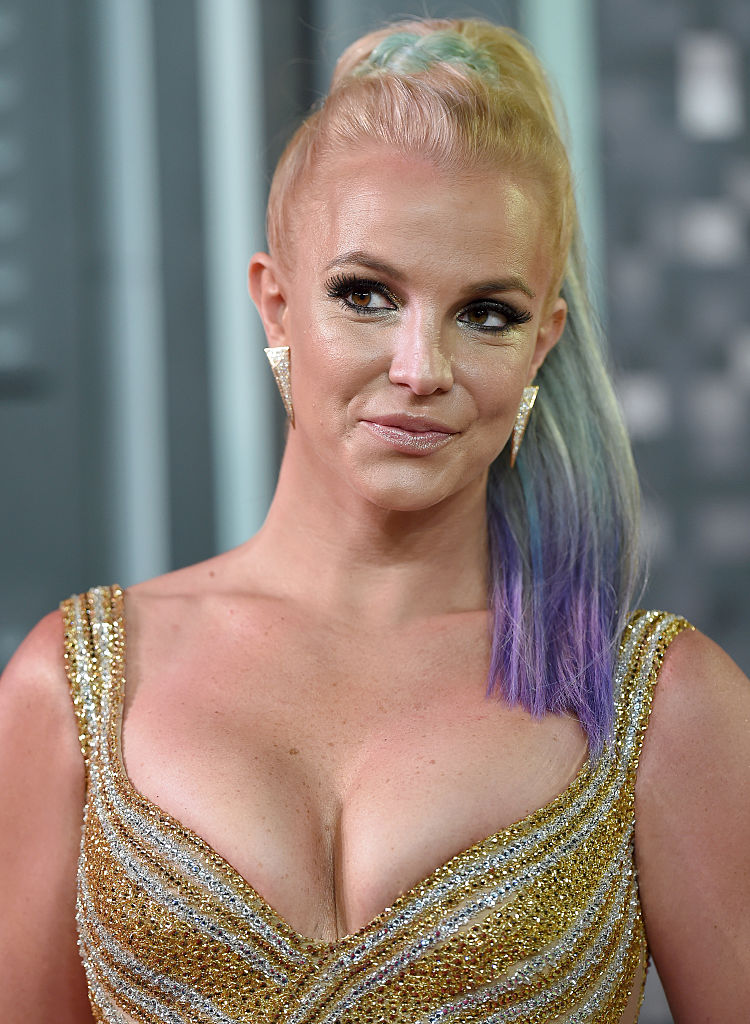 Cardi B regularly wears multicolored wigs. Her long, yellow, pink, and blue hairstyle in April was truly eye-catching.
https://www.instagram.com/p/Bwvf5OKhP-z
Alicia Keys' rainbow-colored braids in 2017 made us think of mermaids.
https://www.instagram.com/p/BaZSmS1F11Z
In 2017, Selena Gomez even played around with rainbow bangs like Halsey's—although hers look like they might be part of a wig.
https://www.instagram.com/p/BcGF3e_AdS7
We're loving Halsey's twist on this trend, and it's giving us some major inspiration as summer ends. Would you ever try rainbow bangs?