Halsey made Forbes' 30 Under 30 list, and we're seriously cheering her on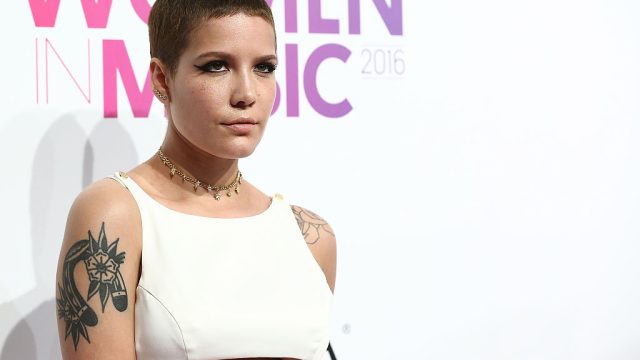 We absolutely adore Halsey, so when we heard that Halsey made Forbes 30 Under 30 list — their annual list of incredible people under the age of 30 who have been killing it that year — we were PUMPED. No one is quite like Halsey, and she's inspired us countless times to be the best versions of ourselves, to create magic, and to be thoughtful. Forbes said Halsey is the voice of the 30 under 30 generation, and we couldn't agree more.
From bravely calling out bi-erasure to being open about her miscarriage, Halsey is an absolute icon in her own right, and we're so proud of her right now.
Halsey took to Instagram to celebrate her new accomplishment.
https://www.instagram.com/p/BOz0dRcF7U7
She wrote,
"hit that cover of @Forbes like it's nothing"
And Halsey has by far had an incredible career, with this last year seriously causing her to blow up.
She had an amazing time at Coachella.
https://www.instagram.com/p/BOvjBJFlgCs
She explained,
"Coachella was one of my favorite 2016 moments. The love that day was so powerful. We debuted a new monster stage design and it really felt like the Badlands had come to life in the desert."
She made an extremely important point about structural sexism and the Nobel Prize.
https://www.instagram.com/p/BN6T9HFlF8y
She said,
"The number on this jacket represents the ratio of male to female recipients of the Nobel prize, an award that recognizes great achievements in social, creative and scientific fields. An award that this year finds itself belonging to not a single woman. I am honored to stand on this stage as a voice, and I know the Nobel institution compassionately shares my hope that more women will walk the Nobel stage."
And she received so many awards this year.
https://www.instagram.com/p/BL7uN-Gl4B0
She wrote,
"🙏🏼 outrageously overwhelmed. I cannot thank you enough. h nation."
We're so happy that Halsey made Forbes' 30 Under 30. You go, Halsey. We can't wait to see what you do next!