The internet wants a gay Twilight remake with Kristen Stewart and Halsey, and this feels right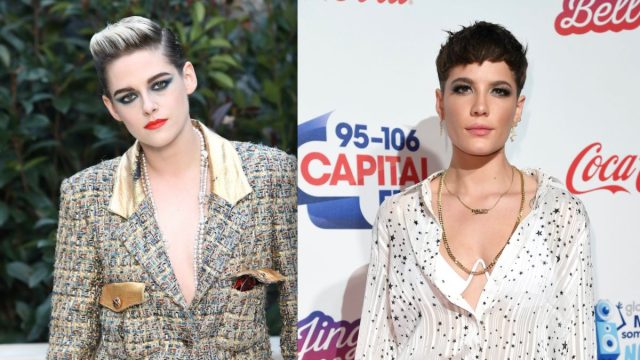 Kristen Stewart and Robert Pattinson will be forever immortalized—pun intended—in their breakout roles in the Twilight series. But in 2019, aka the era of reboots, fans have an idea for an updated version…and it all started when singer Halsey posted about her love of vampires. Allow us to explain. On February 18th, Halsey tweeted:
One fan responded by suggesting a Twilight reboot with Halsey, and the singer was on board…under one condition.
And the ideas didn't stop there. One fan proposed a title change:
One suggested a switch-up in love interest:
https://twitter.com/udfredirect/status/1097626765206450176
Another had an insight about Alice:
We are admittedly in the midst of a "Twilight Renaissance," where fans are reflecting on and reassessing the hit films—including the notion that Bella might be gay. "Bella? Gay. Edward? Gay. Alice? Gay. Rosalie? Gay. Angela, Jessica, Leah, Jasper, the Golden onion. Gay gay gay gay gay," one fan wrote in Buzzfeed's report on the "renaissance." And while a gay Twilight doesn't exactly match up with author Stephenie Meyer's original vision, it might be exactly what 2019 needs.
We are extremely in favor of this idea. Oh, and somebody please call Anna Kendrick.