Halsey looked like real-life Ariel when she sang "Part of Your World" during the Disney Family Singalong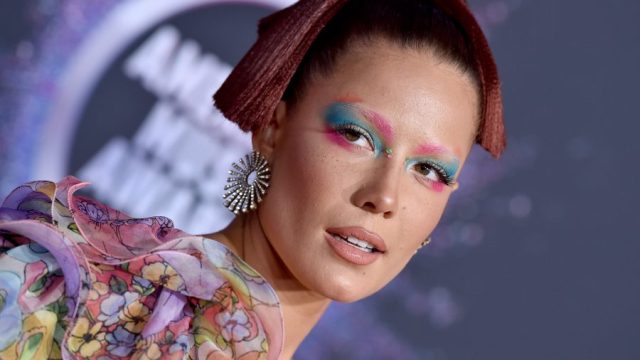 So many of our favorite musicians and actors—including John Legend, Jennifer Hudson, Katy Perry, and more—teamed up for a second round of ABC's Disney Family Singalong on Sunday, May 10th, bringing a much-needed bright spot to another Sunday night spent in quarantine. While the entire show served up so much Disney magic, one of our favorite performances of the night came from Halsey, who gave a gorgeous rendition of "Part of Your World" from The Little Mermaid. And yes, she served mermaid princess vibes galore.
Halsey teased her Ariel-inspired look—which included a vibrant red wig with matching red lipstick and earrings—on her Instagram and Twitter prior to the show, announcing that she'd be singing the powerful ballad from the 1989 Disney classic. And she delivered and then some.
For her performance, she donned a look inspired by the wedding dress Ariel wears at the end of the movie when she marries Prince Eric and leaves the mermaid world behind.
https://www.instagram.com/p/CABZoqgpNvu
Halsey performed the song in front of her fireplace, decorated with tropical plants and a macrame wallhanging, and her performance was perfectly mixed with clips from the beloved animated film.
Fair warning before you dive under the sea with the "You Should Be Sad" singer—you just might shed a tear or two. Because, of course, she crushed it.
There may have been no flippers and fins, or gizmos and gadgets galore, but we have full-on goosebumps over it all. And, to be honest, we want mooooooooore….
Consider this our official petition for Halsey to give her take on more Disney classics ASAP. Pretty please?!