Halsey clapped back at a fan who wouldn't stop yelling her ex's name, and we're giving her a standing ovation
On Saturday, February 1st, Halsey took the stage at a pre-Super Bowl LIV party in Miami, Florida. And because things can never go according to plan, Halsey had to take time out of her performance to clap back at a heckler who wouldn't stop shouting the name of her ex, G-Eazy, whom she split from in 2018.
Fans at the show caught the moment on camera. Halsey appeared to be in the middle of introducing her next song when she snapped around and called out whoever was screaming "G-Eazy."
"If you say 'G-Eazy' one more f—ing time, I will kick you out this building. Test me," Halsey said. "You don't disrespect me like that at my own show."
And because we love to see women reclaiming the space they earned from those who think it's okay to ridicule them, the entire crowd erupted in cheers. Go off, Halsey. Put that hater in their place!
The video of the incident was posted to Twitter, and the platform gave her a standing ovation for taking back her spotlight.
false
To anyone who isn't on Halsey's side in this situation:
After the show, Halsey took to Instagram to spread the good word and back up her on-stage actions.
"Don't ever let someone make u feel crazy or unhinged cause ur a woman standing up for urself. Don't tolerate disrespect in the name of being 'nice.' Love u."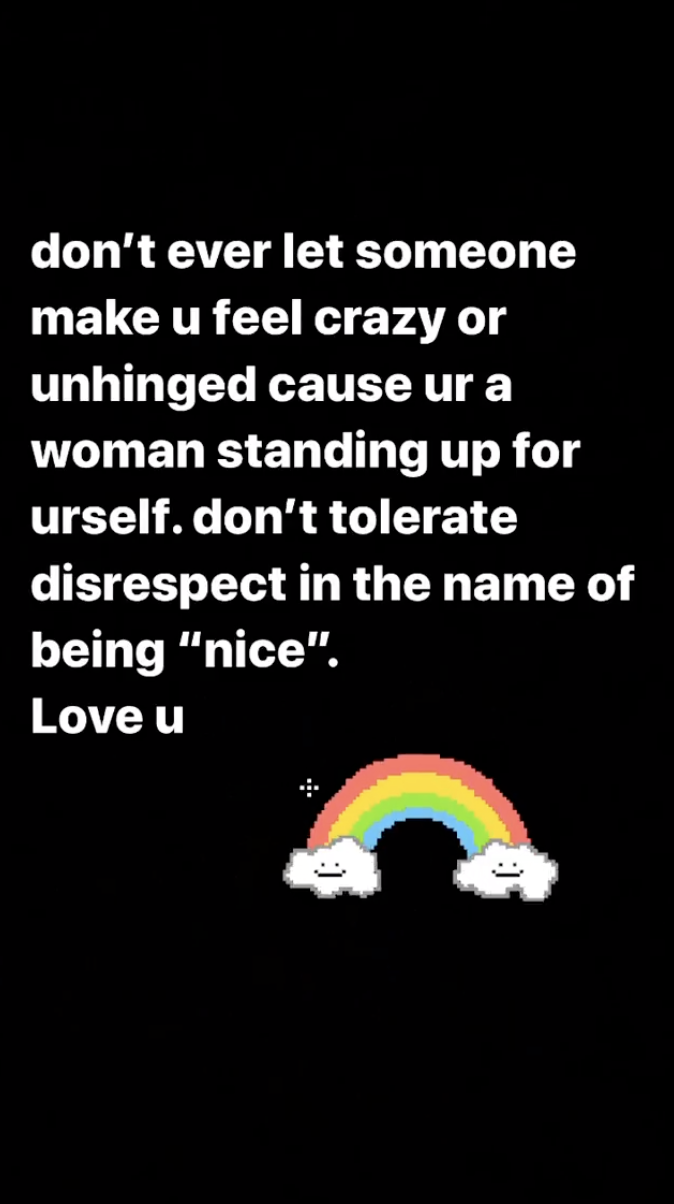 And because our queen demands it, we will never tolerate disrespect again. We're bringing Halsey energy into our 2020. Trolls, step off.