Halsey proved that the bra is the new crop top at the Billboard Music Awards
After taking home seven (7!) Billboard Music Awards last night for her song "Closer" with The Chainsmokers, Halsey proved that she's a star that isn't going anywhere anytime soon. She also gave the world something to talk about when she walked the red carpet wearing a bra—and nothing on top. Ever since she stepped on the scene, Halsey has been a fashion forward influence on us all. With her shaved head, cutout pantsuits, and oversized coats, she no doubt has a unique taste that we all envy.
Last night at the Billboard Music Awards, she once again turned everyone's heads.
Halsey showed up in a trench skirt, heels that laced all the way up her legs, and a nude bra. Here's the full-length look.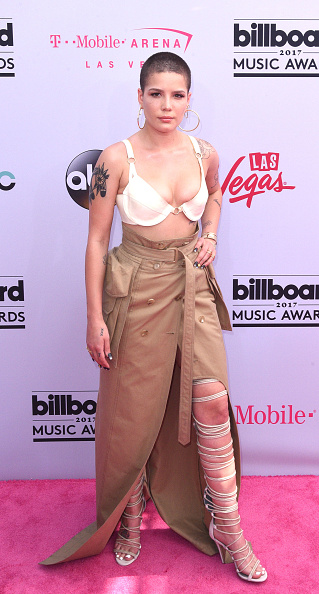 Usually, you might expect this outfit to come with a crop top, but Halsey transformed all our expectations and rocked a bra instead. She paired the look with her signature hoop earrings, gold rings and bracelets, and nude makeup. Who needs heavy blush and eye makeup when you've got lashes like that?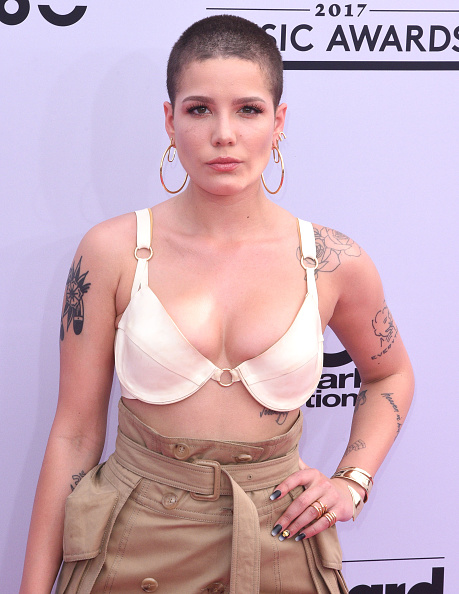 Halsey is known to play around with her hairstyles from time to time, but last night she kept things simple and just showed off her buzz cut, because the rest of her outfit certainly speaks for itself.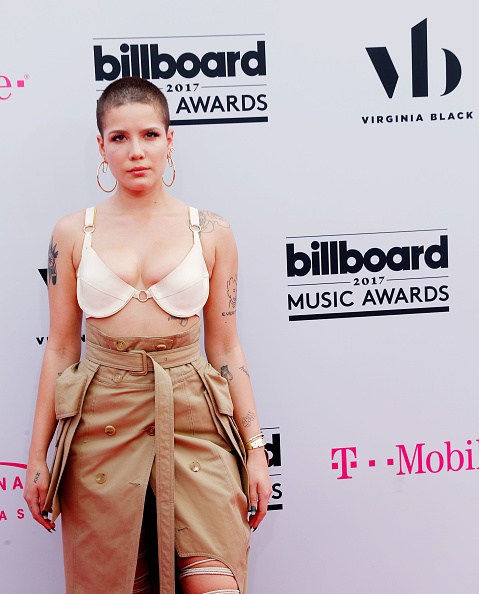 Later on that night, she performed her new hit song "Now or Never," and this time she donned the stage with yet another bra. Is it just us or did Halsey casually set a new trend? Yeah, she definitely did.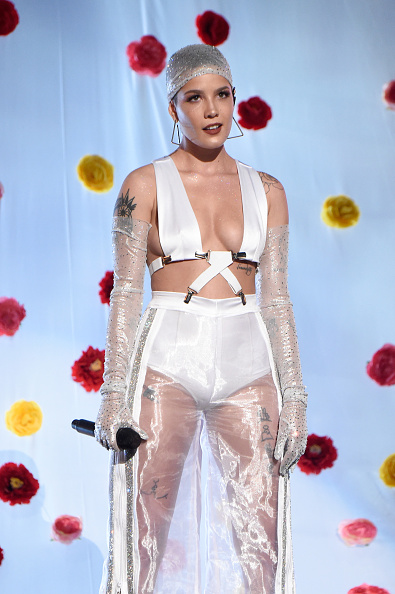 We feel like it's time to retire all our crop tops and whip out the bras instead. Thanks for the inspo, Halsey.