Halsey just addressed her breakup with G-Eazy in a candid Instagram post
We're sad to report that singers Halsey and G-Eazy appear to have gone their separate ways. The artists collaborated on the 2017 hit "Him & I," and rumors began to swirl of a romance in the summer of 2017. Things seemed to be going strong between the artists as late as this past May, when G-Eazy said, "We're coworkers, you know? We both do this at a pretty high level, and it's really dope to get to share that kind of experience with the person you're actually dating," while talking to E! News at the iHeart Radio Music Awards.
However, Halsey confirmed the split on July 3rd on her Instagram Story, writing, "I normally keep this kind of thing private but provided our public nature I feel the need to inform my fans. G-Eazy and I are taking some time apart. I'm eager to continue the upcoming passage of time dedicating myself to my art and my career, and the duration of my tour. I wish him the best. Thanks for respecting our privacy at this time."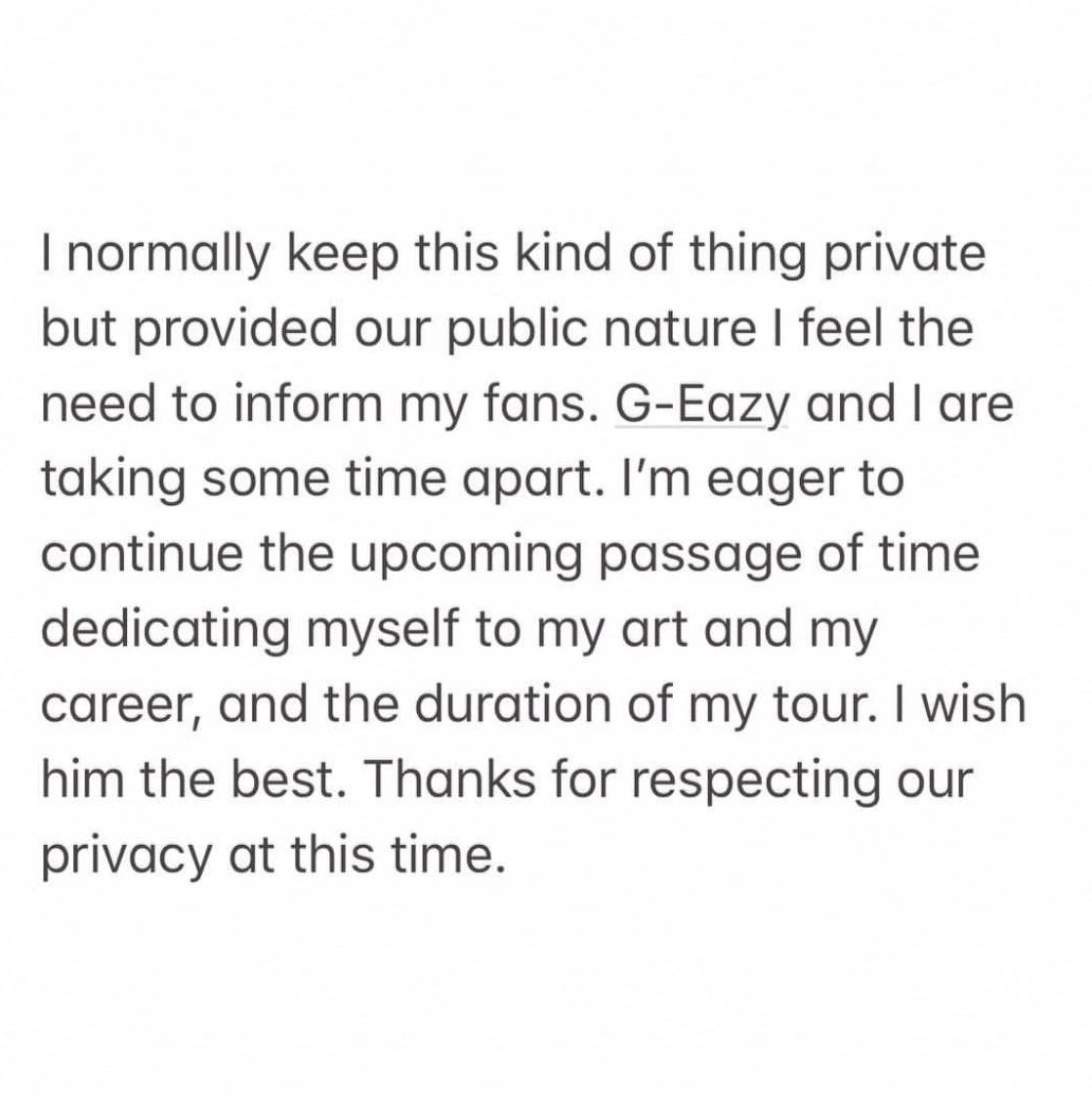 The news didn't come as a surprise to some fans, who speculated a breakup happened after Halsey posted a picture of herself with her dog earlier on July 3rd with the caption: "Kiss my dog on the forehead and then kiss ur ass goodbye."
https://www.instagram.com/p/Bkx9AyVH99O
G-Eazy has yet to comment on the split. Breakups are tough, no matter who you are, and we're wishing both parties the best as they move forward during this time.