This "Halo Brow" makeup look is going viral on Instagram, and people are pissed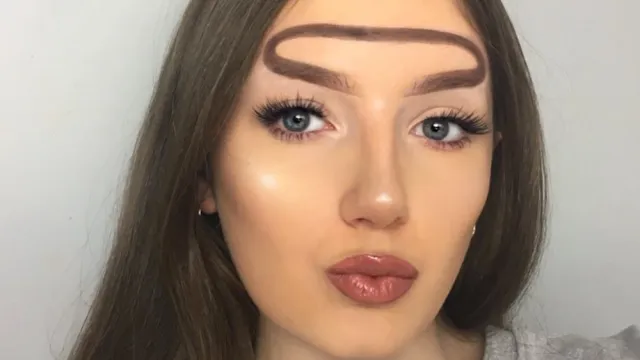 Brows have had a serious beauty moment for the past few years. Now that we're firmly out of pencil-thin brow territory, makeup artists can use the full, feathered brow as a starting point to play with different colors and styles. We thought we'd seen it all with the McDonald's brows and braided brow tend, but the latest brow trend on Instagram, the "Halo Brow," takes the cake as the wackiest one yet.
A 16-year-old beauty blogger named Hannah Lyne was experimenting with different brow styles when she came up with what she has now coined the "Halo Brow." It basically involves drawing a large brow halo or lasso on one's forehead, and while it's a bit ridiculous and most likely a joke, we have to say we're impressed with Hannah's attention to detail. She even drew baby hairs around the halo part of the brow! However, the boldness of this viral makeup look has people riled up in the comment section, and some of them are pretty pissed.
Would you try the "Halo Brow," or is too avant-garde for your taste?
Hannah wrote in an Instagram caption that she and her friend, Daisy Jordan, came up with the "Halo Brow" after talking about the "Fishtail Brow" trend.
But Instagram commenters are hoping these viral, wacky brow trends stop in 2018. Meanwhile, we're ready to ride this weird train wherever it takes us.