"Halloweentown's" Daniel Kountz (aka Kalabar!) reveals what his character is up to 15 years later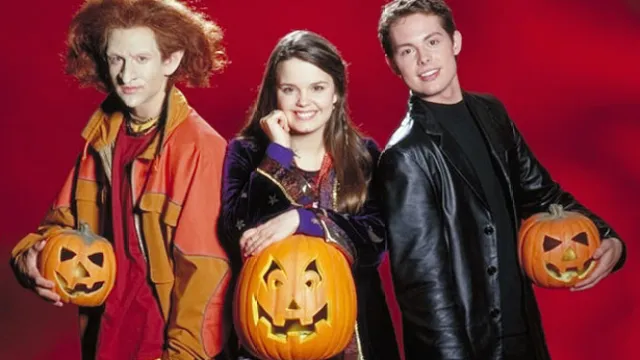 If you have any taste at all, you were definitely obsessed with the Halloweentown DCOM movies when you were younger. Honestly, if you have any taste at all, you're probably still obsessed with them. We can say from embarrassingly recent (and frequent) experience that they're one childhood fave that DEFINITELY stands the test of time.
Like most Disney Channel movies, they're a little bit campy and a little too sweet, but they're also SO much fun. Add in Halloween and a girl witch coming into her powers, and you've got what's maybe our FAVORITE Halloween flick. (Sorry, Hocus Pocus. We still love you.)
And NOW, we've got an update from Halloweentown for you. That's right. In 2016, we have some new scoop.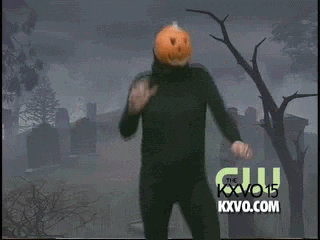 Kimberly J. Brown, aka Marnie Piper, shared a video to her YouTube channel where a "reporter" interviews Kal from Halloweentown II to see what he's been up to since failing to close the portal between Halloweentown and our world.
And it's basically the best thing ever. In short, Kal's been spending his time in a rehab facility, the Institute of Magicalness Rehabilitation. The Institute is supposed to help witches and warlocks who've gone off the rails learn to use their magic for good instead of, you know, ruining our dreams of somehow visiting Halloweentown… And spoilers: He's still totes into Marnie. (We imagine that's not going well for him.)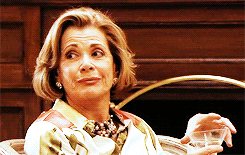 It's an eight-minute interview with Kal (played by the original Kal, Daniel Kountz, who is, side note, still dreamy) and it's everything you never knew you needed.
Check it out below!
https://www.youtube.com/watch?v=YfkMhRP-mgw?feature=oembed
HALLOWEENTOWN HIGH PRIDE FOREVER.