6 spooky trips to take during Halloween month if Hocus Pocus just isn't enough for you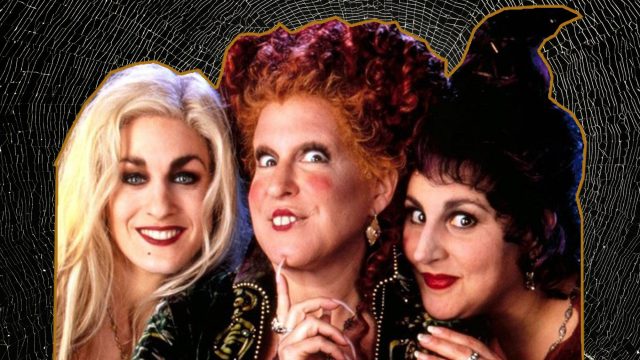 Many of us are pumped that fall (and the month of October) are finally here, but then there are those of us who are Halloween AF. If that applies to you, and watching Hocus Pocus and dressing up on the 31st aren't enough to satisfy your craving for spooky stuff, you might want to consider taking a creepy Halloween vacation. And no matter where you live, there's a good chance that there's a destination near you that will scare you silly.
Need some Halloween travel tips? Here are six locations around the world where you can celebrate Halloween this month—but be warned that experiencing these haunts will probably spoil you and ruin any hope of having a low-key Halloween ever again.
1Masquerade Ball at Refinery Rooftop in New York City
Planning to be in NY.C. around Halloween and need something fun to do? There's a masquerade ball at the Refinery Rooftop on October 27th. The tickets are $100 each, and it's a black-tie optional, mask-required event, but the tickets do get you an open bar complete with Halloween-themed cocktails, hors d'oeuvres made by chef Peter Jin, and entertainment that promises to include "music, magic, and more." Sounds like the perfect classy Halloween to us.
2Gondola Ghost Tours in Providence, Rhode Island
If you're looking for something a little more exciting than your average ghost tour, what about hopping in a gondola? At the Gondola Ghost Tours, you'll munch on Italian wine biscuits while listening to ghost stories about Providence.
3Watch The Shining at One Aldwych in London
Ready to get your drink on? On Halloween, One Aldwych is offering up a screening of The Shining complete with champagne and a three-course meal. Sounds yummy!
4A Hocus Pocus tour in Salem, Massachusetts
If you're obsessed with witches, Hocus Pocus, or both, this tour is for you. In Salem, the Hocus Pocus Tour takes you through the historical locations of the Salem witch trials as well as the filming locations from the classic movie, and at $17 a ticket, it's a pretty sweet deal.
5The Savannah Creepy Crawl in Savannah, Georgia
Savannah is considered one of the most haunted cities in the United States, and if you're in the mood to mix ghosts and booze this Halloween, you're in luck. The Savannah Creepy Crawl will take you to haunted bars around the city, and your guide will tell you ghost stories about each one while you sip a drink and allow yourself to get scared.
6See Halloween at the Hollywood Forever Cemetery
If you're in the Los Angeles area on October 20th, the Hollywood Forever cemetery—where many legendary deceased celebs are buried—is screening Halloween on the Fairbanks Lawn. Bring a picnic and your BFFs for a truly spooky time.
No matter how (or where) you choose to celebrate Halloween, we're so glad it's finally October. Don't spook yourself too much!