5 spooky Halloween-themed weddings we love a (skele)TON
Even if you haven't been ~dreaming~ of your wedding since you were a little kid (not everyone even wants to get married, natch), there's something super fun about the idea of having a massive party for all of your loved ones, even if it's been said a time or two that it's much more fun to attend a wedding than it is to plan one. And what is more fun than a themed party? (Shush, party poopers.) Therefore nothing makes more sense than having a THEMED WEDDING, right?
We're sure they're a nightmare (see what we did there) to plan, but here are five Halloween-themed weddings that are to die for (we'll stop now.)
1. This cute and quirky Halloween-themed wedding in Los Angeles.
Complete with spoooooky centerpieces, a skeleton bride and groom statue, and an orange-and-black wedding dress, Katherine Canipe and Alec Wells threw a Halloween bash that probably made all the guys and ghouls jealous.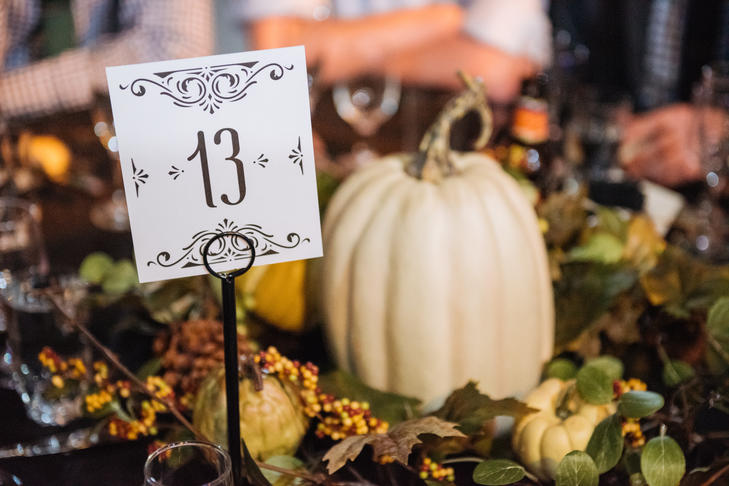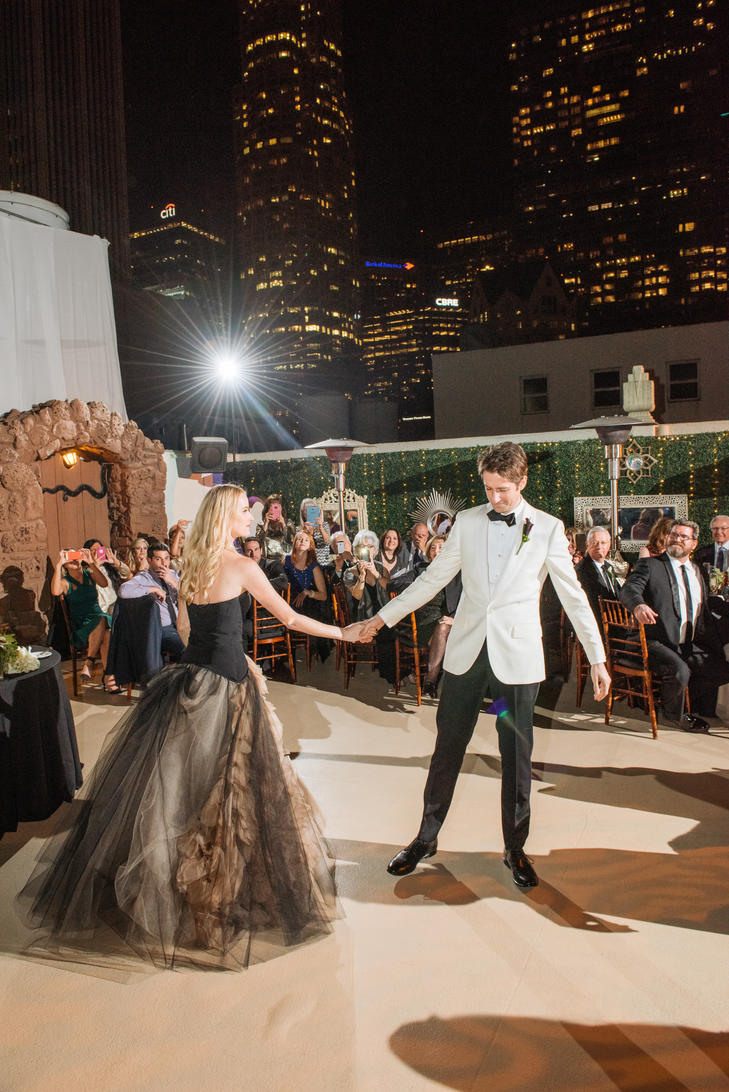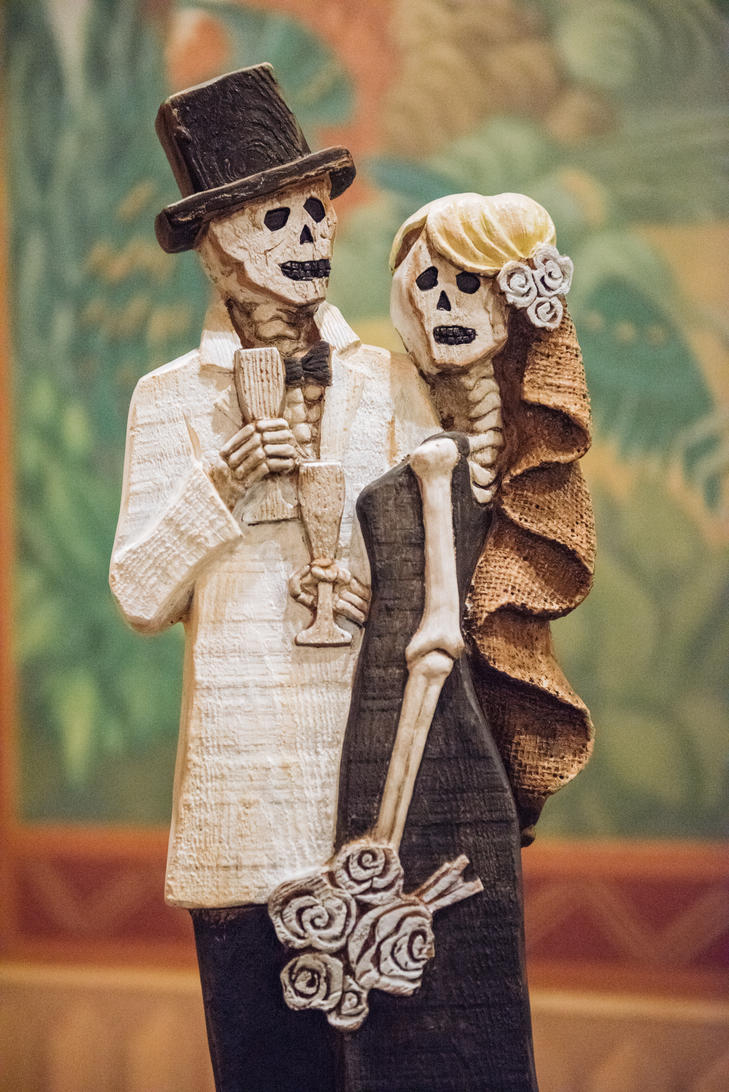 2. This fresh and funky October bash.
From specially designed tarot card invitations…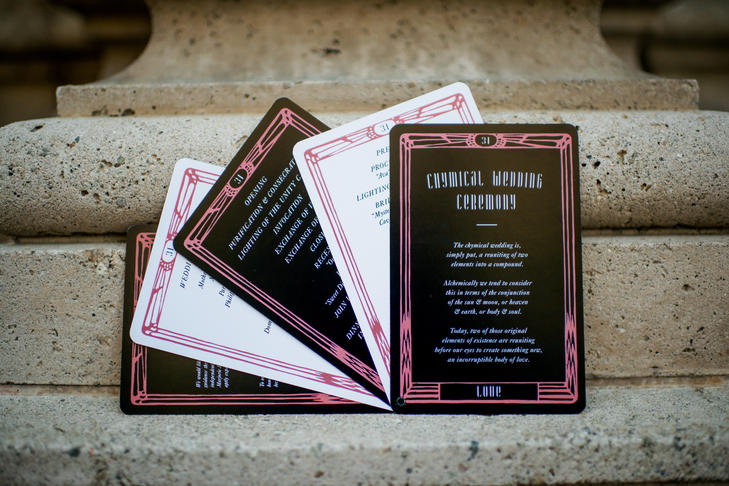 To a TRULY perfect black dress and blood-red bouquet…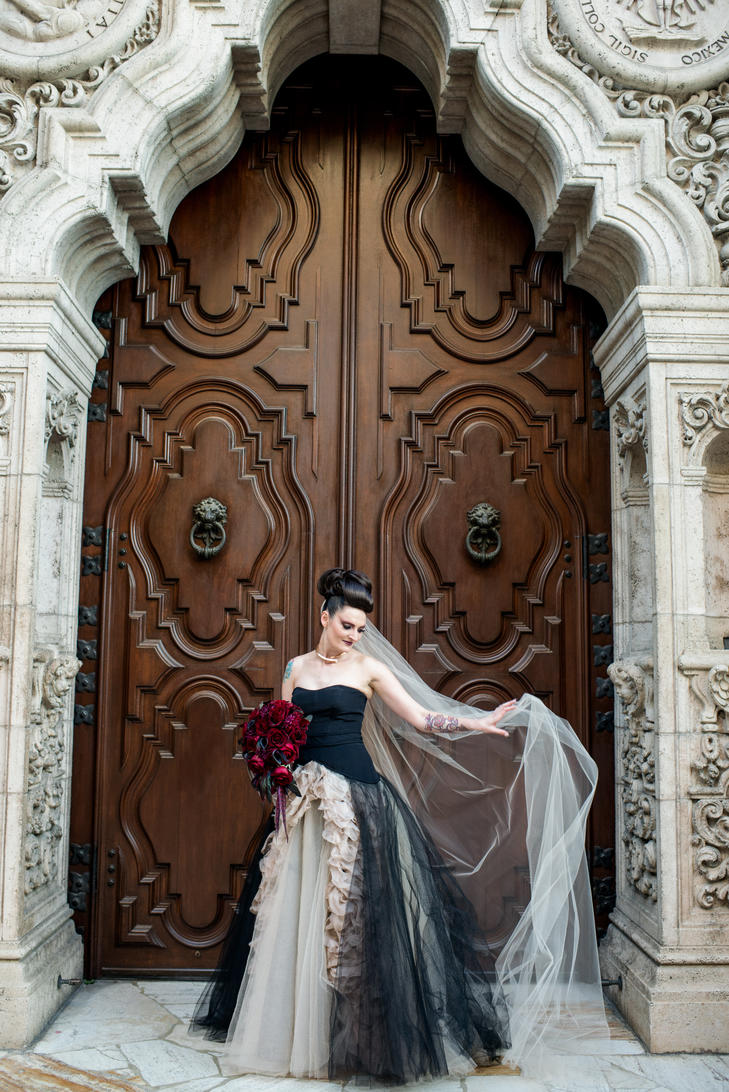 To some truly inspired tiny touches…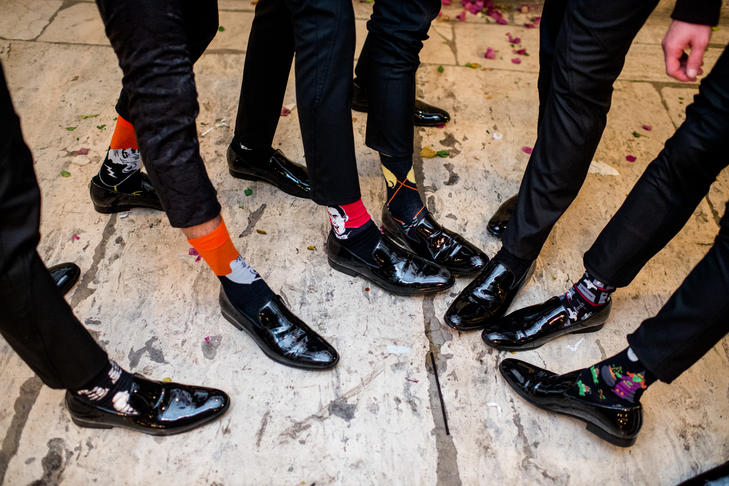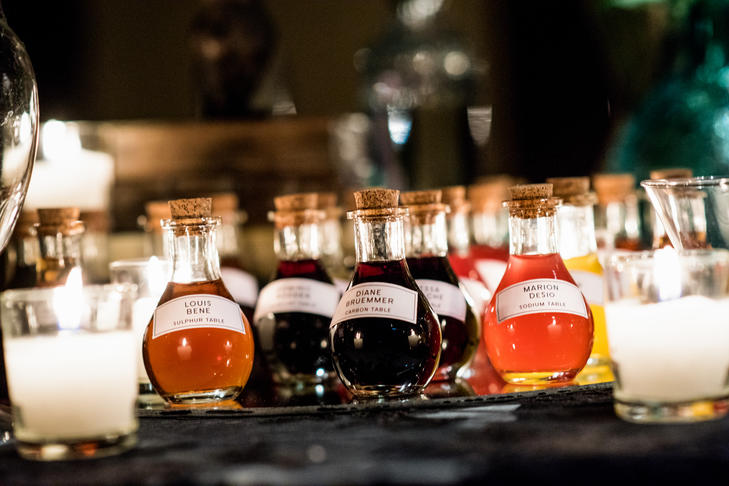 …Lindsay and Justin clearly had the wedding of their dreams, and ours. SERIOUSLY, check out this hall.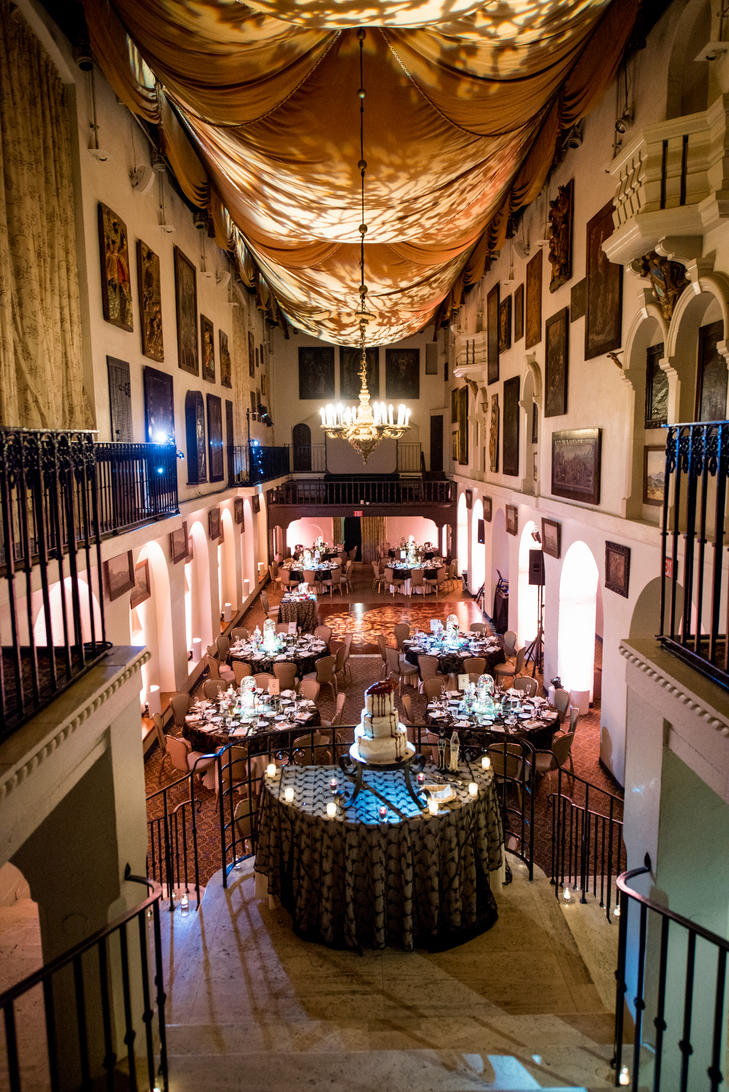 It's like the glam version of Halloween, and we're ridiculously into it.
3. This amazing #Hallowedding documented on instagram.
https://www.instagram.com/p/BLbiCHNDUzB
https://www.instagram.com/p/BLbhy9Uj2Q6
COMPLETE WITH A WEDDING ZOMBIE. HELLO, COOLEST THING EVER.
https://www.instagram.com/p/BLbiLchD7ce
4. This vintage Halloween-themed wedding in Maryland, omg omg omg.
Let's start out with the obvious — Stephanie and Patrick are adorable, and her vintage lace wedding dress is to DIE for. (That's not a joke this time — it's the only remark that encapsulates just how great it is.)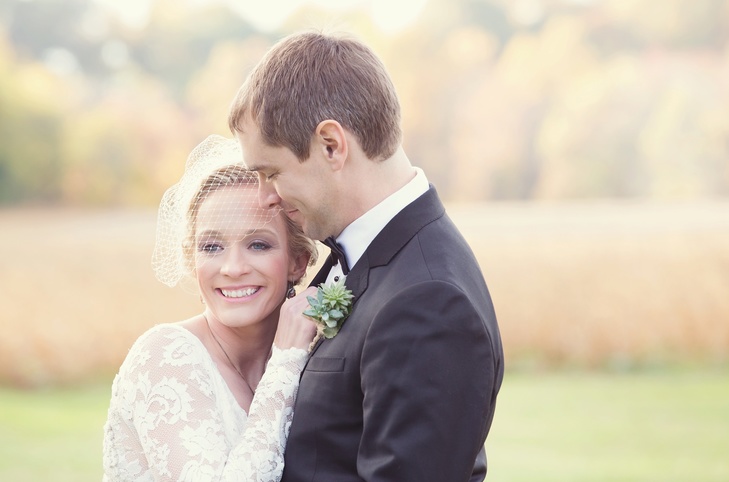 We love their ~spooky~ welcome sign, especially against the fall foliage.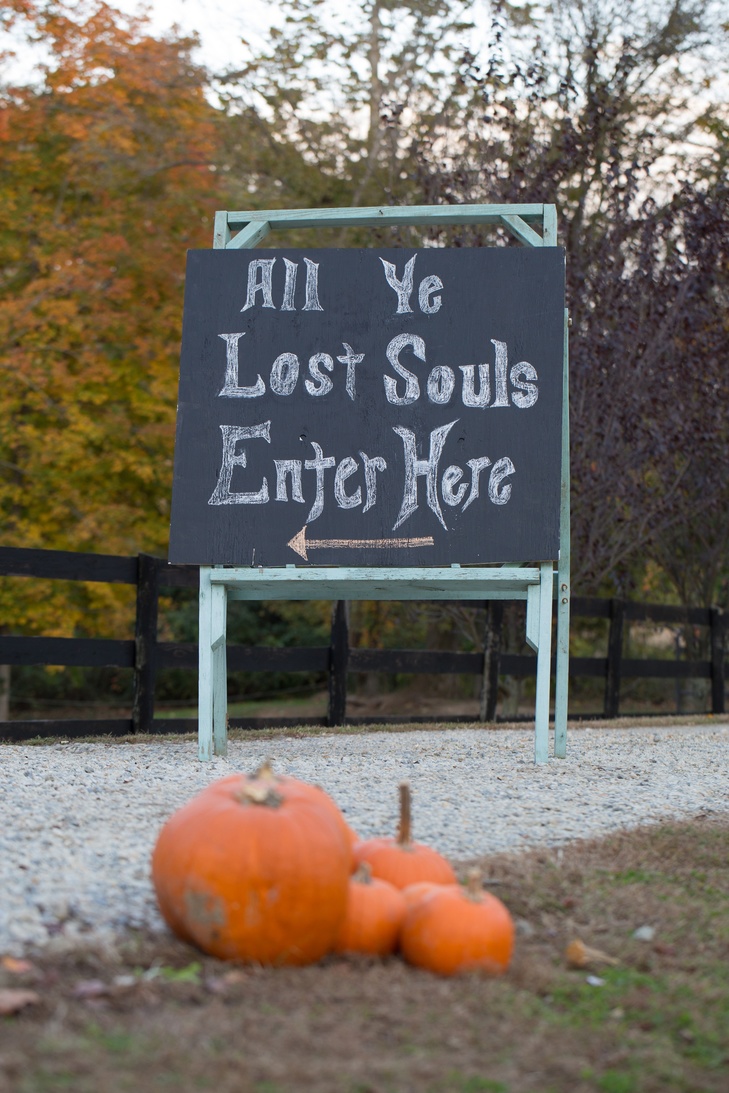 AND the amazing (is it a) barn (? Whatever it's beautiful) that they held the reception in.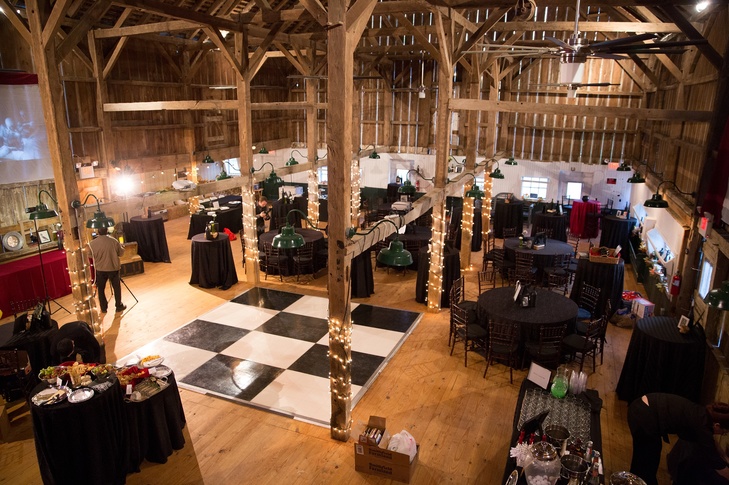 MOST OF ALL, WE LOVE THE COSTUMES THE BRIDE AND GROOM PUT ON AFTER THE WEDDING. HOW FUN IS THIS? Clearly, they are having the best time at their own wedding, and it's perfect.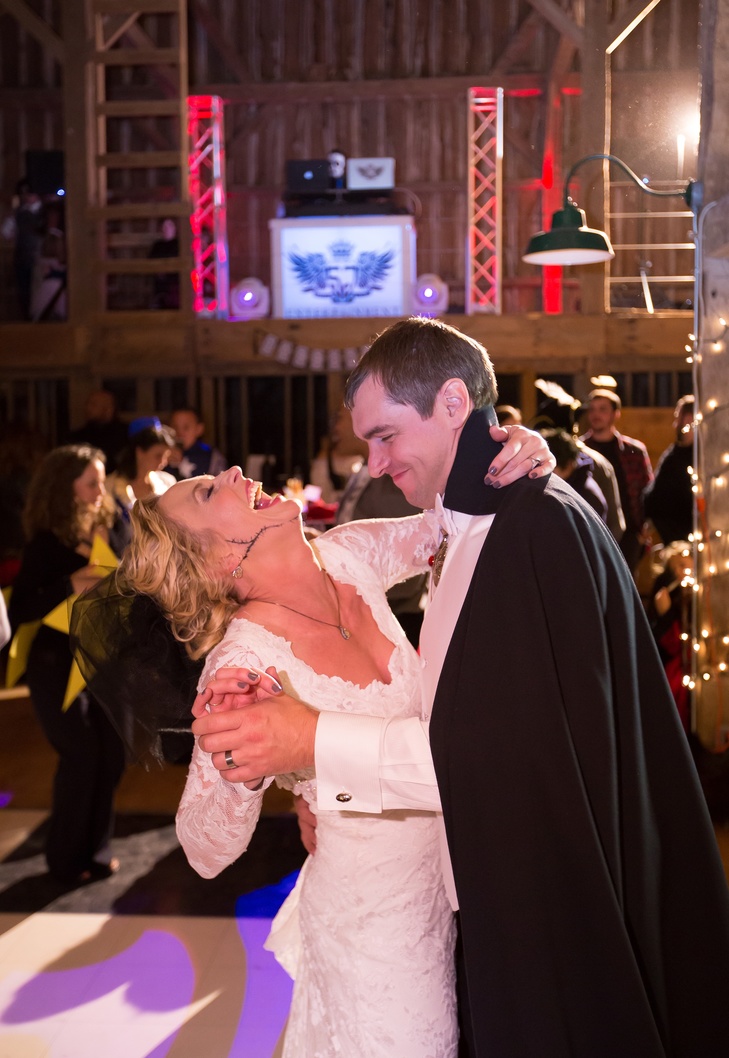 This is definitely one of our favorites so far. SO sweet.
5. This full on, no holds barred, good old fashioned Halloween party that some amazing people just happened to get hitched at.
Alison and Dustin first told one another that they loved each other on Halloween, so the day clearly holds a lot of meaning for them. As such, they didn't just have a Halloween themed wedding — they had THE Halloween themed wedding.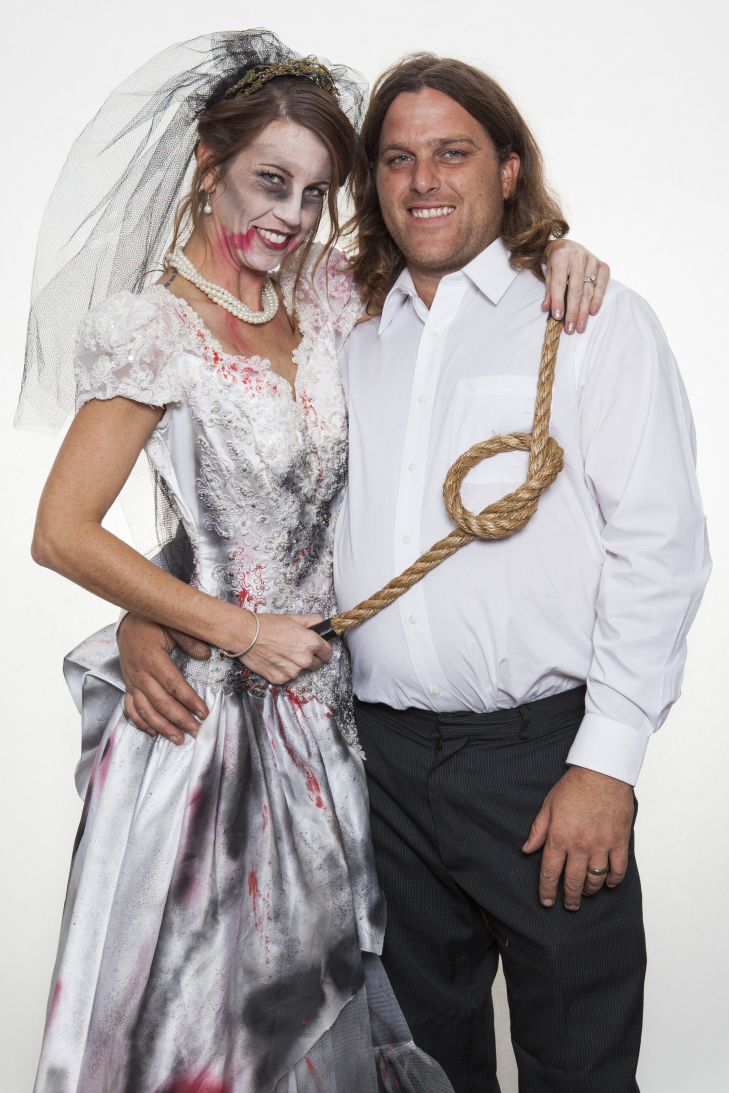 COME ON! THIS IS TOO GOOD!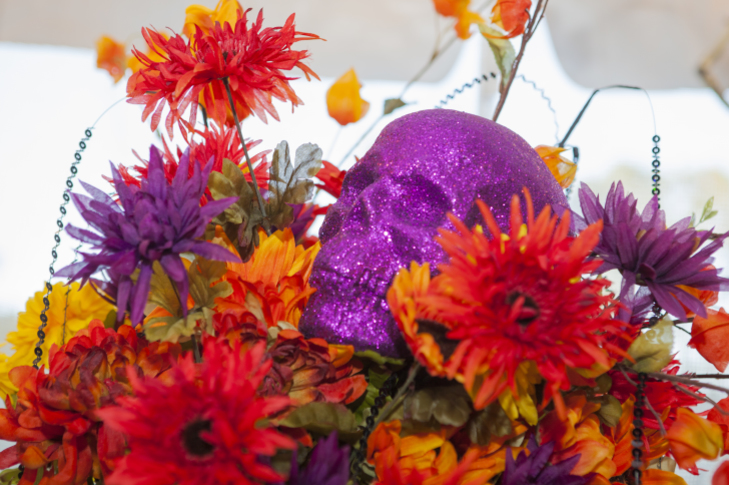 CAN WE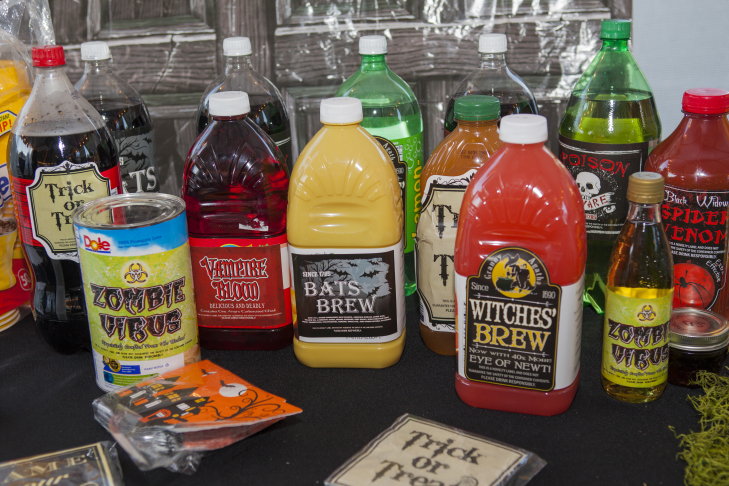 BE BEST FRIENDS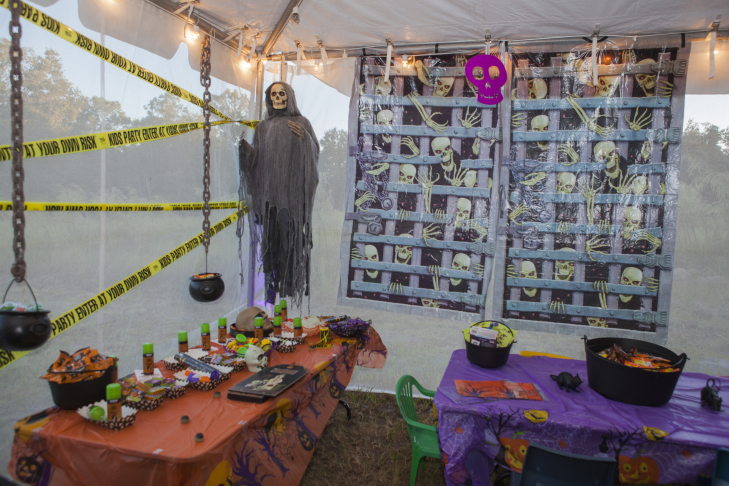 WITH THIS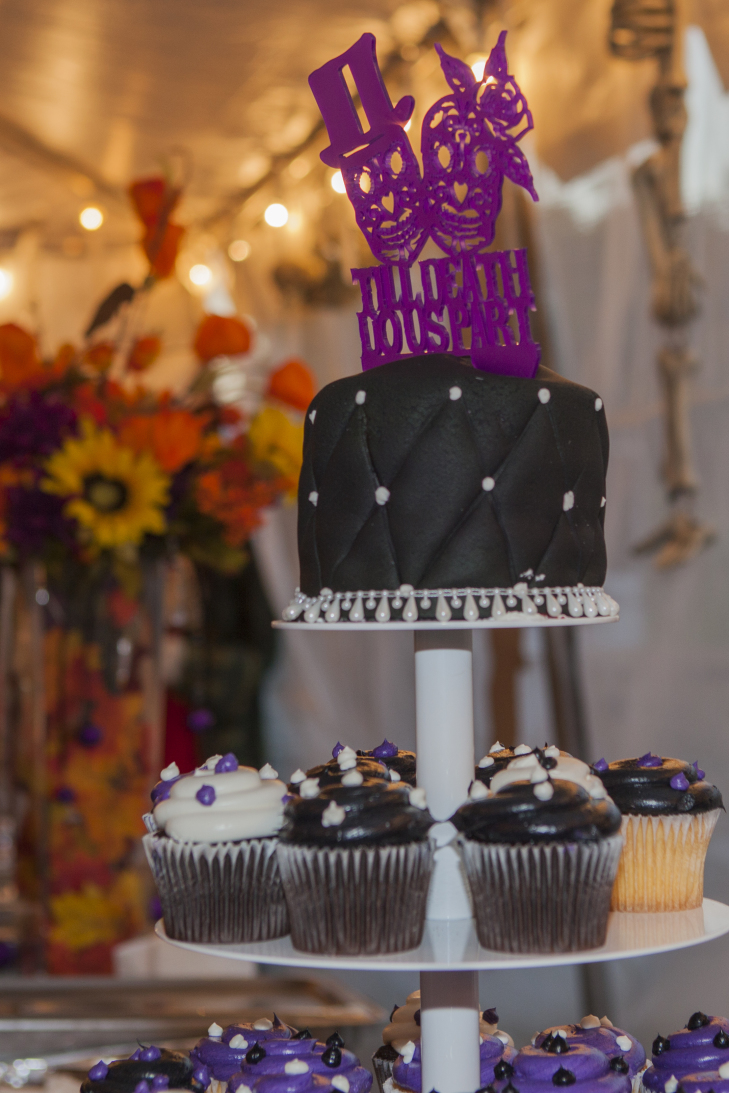 COUPLE PLEASE?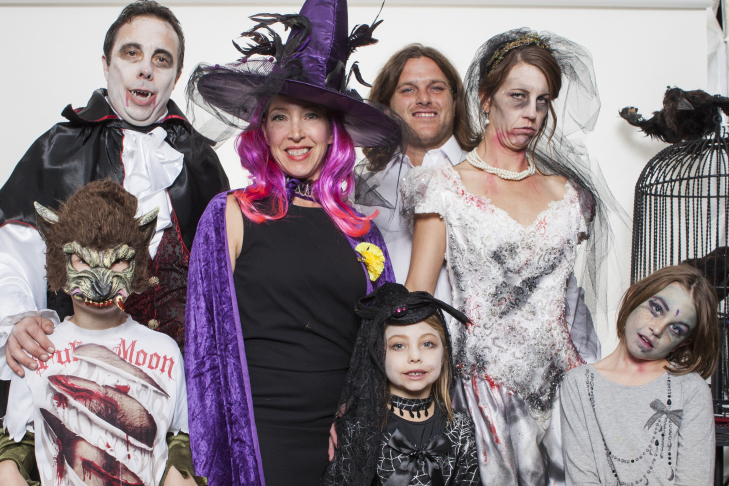 Seriously, if they weren't already married, we'd be down on one knee RIGHT NOW.