Just what you need for Halloween: This site will tell you if your house is haunted
If it doesn't feel like Halloween until you have been sufficiently spooked, then have we've got the website for you. Get this… The Canadian site Housecreep lists homes where hauntings and murders have been reported to take place throughout North America.
Whether you're looking to buy a house, want to see if anything eerie has happened in your current place, or are just filled with morbid curiosity, perusing Housecreep for haunted houses is the perfect Halloween activity.
Started in 2013 by brothers Albert and Robert Armieri, we can't help but wonder what that other real estate Canadian brother duo — the Property Brothers — would think of Houscreep. The completely crowdsourced site helps make "If these walls could talk" a reality with people submitting unsavory intel on homes.
Ultimately, the website claims it's where "murder houses, grow ops [a Canadian term for homes where drugs were grown or made], sketchy apartments, haunted houses, and other stigmatized properties [are] exposed."
While Housecreep's FAQ page says that they ask their members to include at least one source with their submissions, they also recommend doing some additional research if you're using Housecreep to make a big decision.
I chose to just have some ghoulish fun with the site by searching every town I've lived in for any reports about "stigmatized properties," like if someone had died in a home I lived in. (Thankfully, no.) I also read up about my favorite disturbing topic — serial killers — by checking out three properties where infamous murderers lived, including Jeffrey Dahmer.
And special for Halloween, if you search "trick" or "treat," the website redirects you to a hilarious, fun surprise in honor of the creepiest of all holidays.
As for whether or not houses are actually haunted, that's a bit more difficult for Housecreep to confirm. Yet, you can still read members' personal accounts of homes that are alleged to have had paranormal activity in them. While some stories seem unbelievable, others are almost guaranteed to give you goose bumps — even if you don't believe in ghosts — this fine Oct. 31st.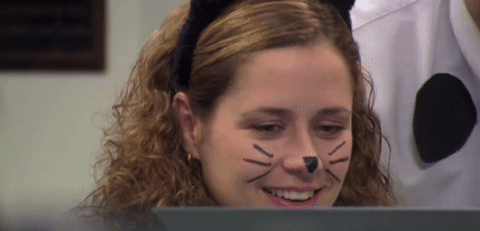 So, get to creeping this Halloween and find out if you've ever shared your home with someone — or something — other than your roommates.