The 25 Best Halloween Costumes for 3 People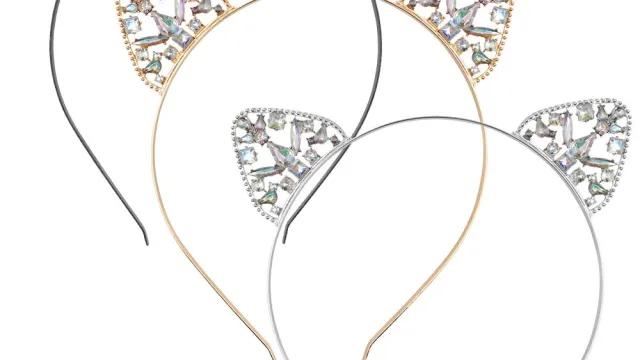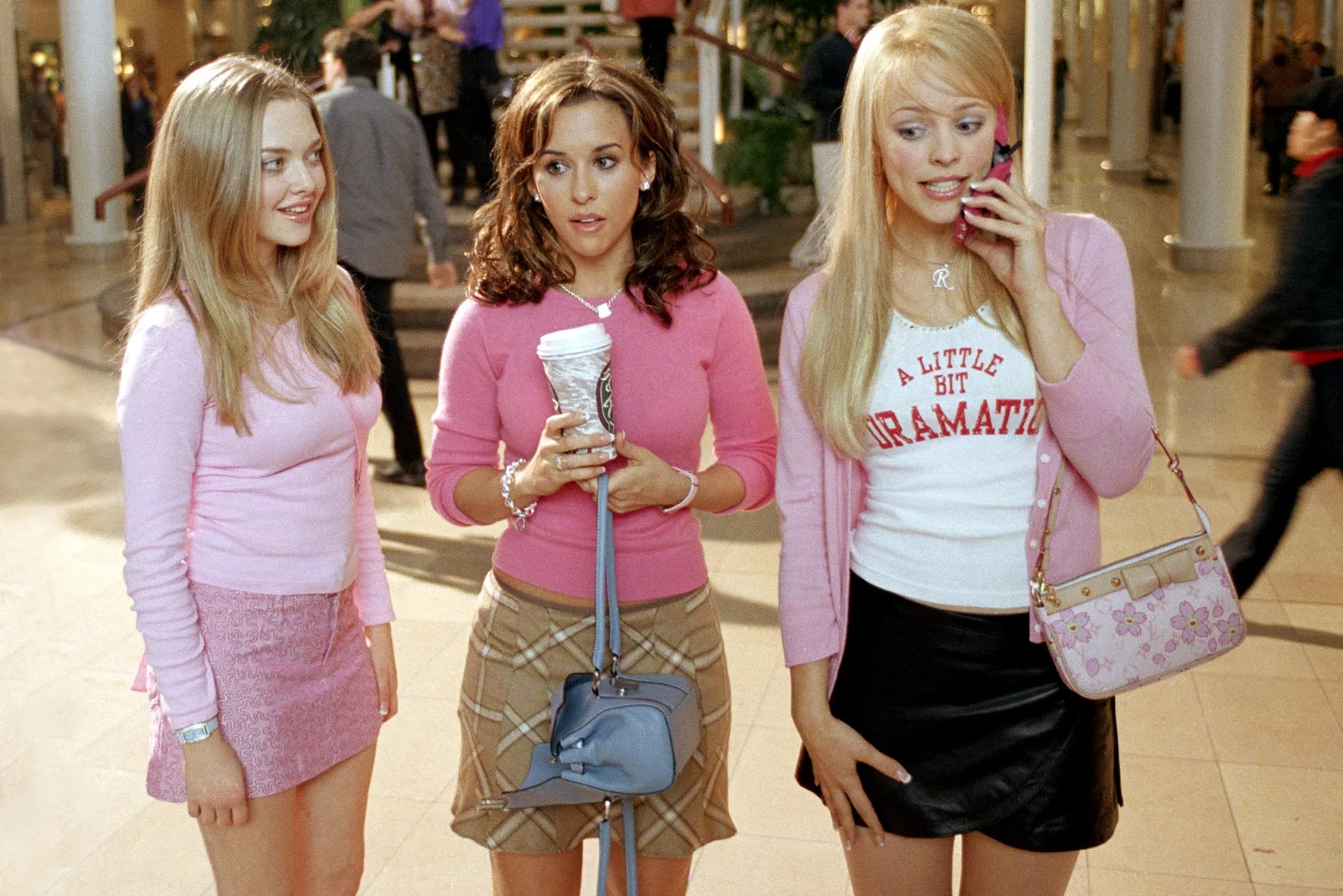 Whether you love or hate it, dressing up is always more fun with a group. Finding a Halloween costume can sometimes feel like a burden, but if you grab two friends, it takes the stress off and adds a lot of fun. There are tons of Halloween costumes for three people out there, from classic movie trios like Harry, Ron, and Hermione to creative options such as Bed Bath & Beyond and funny moments from the past year (hello, Zoom screen.)
So, grab your friends, boo, or kids, and embrace Halloween costumes for three people. There will be no third wheels at this party.
1. The Plastics from 'Mean Girls'
If you're looking for an affordable Halloween costume for three people that you might be able to find in your closet, The Plastics from Mean Girls is so fetch. All you need are some short plaid skirts, high heels, and pink—lots of pink.
For all you Regina George's out there, wear this totally extra tank proudly.
Choose between 33 colors in this classic school girl plaid skirt.
2. Monica, Rachel, and Phoebe from 'Friends'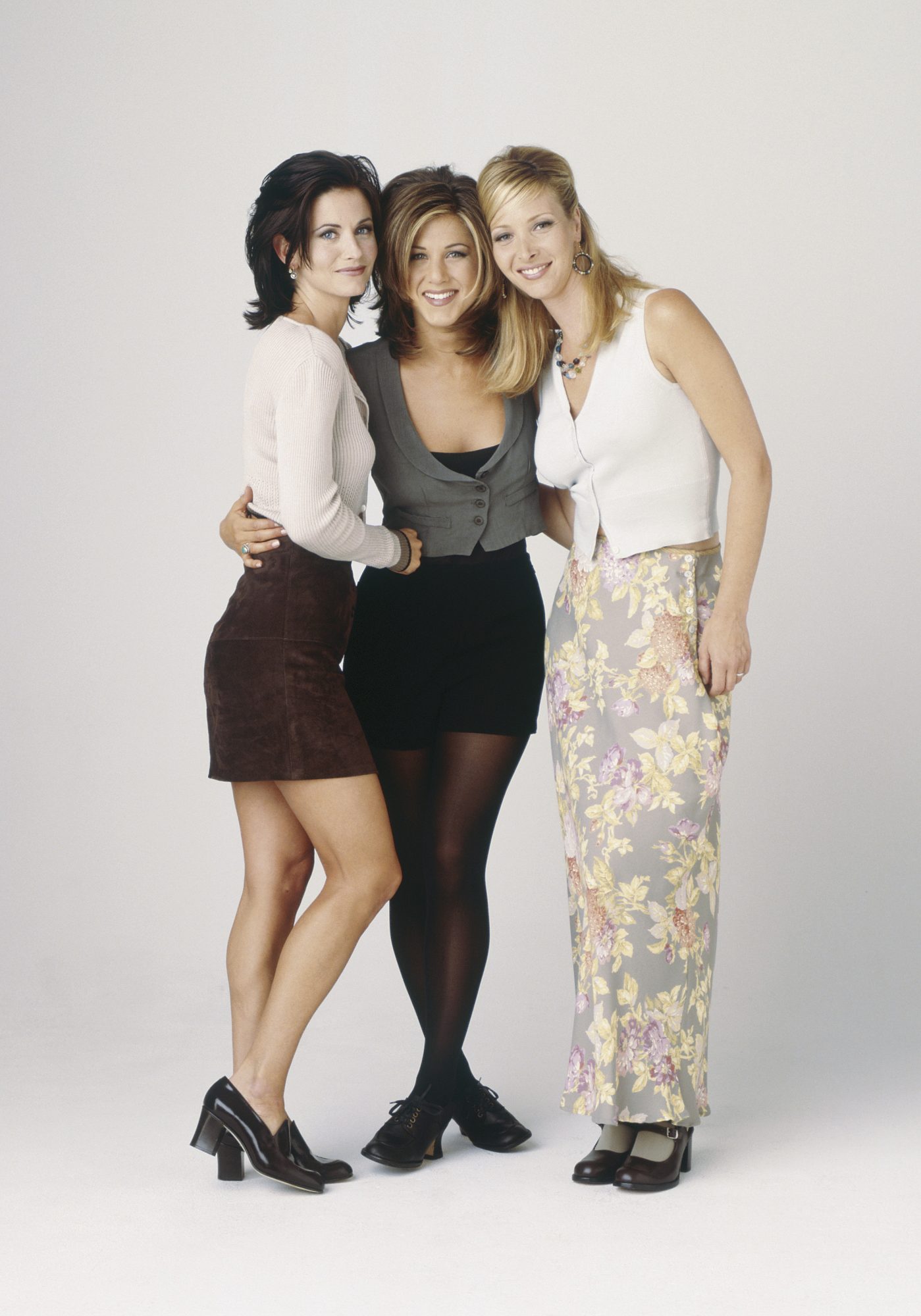 Could there BE a better girl gang to impersonate for Halloween? The Friends ladies (Monica Gellar, Rachel Green, and Phoebe Buffay) are some of the most iconic women in TV history, so bring them back to life for Halloween with your BFFs. Any '90s outfits will get the job done; just make sure to reflect Phoebe's hippy energy, Rachel's trendiness, and Monica's classic looks.
3. Tequila shot ingredients
The key ingredients to a tequila shot? Lime, salt, and tequila. Make things simple with this no-fuss Halloween costume (and make sure to bring actual tequila to the party for an extra good time.)
4. Josie and the Pussycats
There are tons of iconic characters on The CW's Riverdale, but the perfect group to dress up as is the girl band Josie and the Pussycats. All you need is some cheetah clothing, cat ears, and fake microphones to seal the deal.
5. 'Monsters Inc.' characters
We're throwing it way back to the classic Disney movie Monsters Inc. with this costume. If you're looking for a family Halloween costume, this one fits the bill. Dress your little one up as sweet little Boo, and then flip a coin over who gets to be Sully or Mike Wazowski.
6. The Sanderson Sisters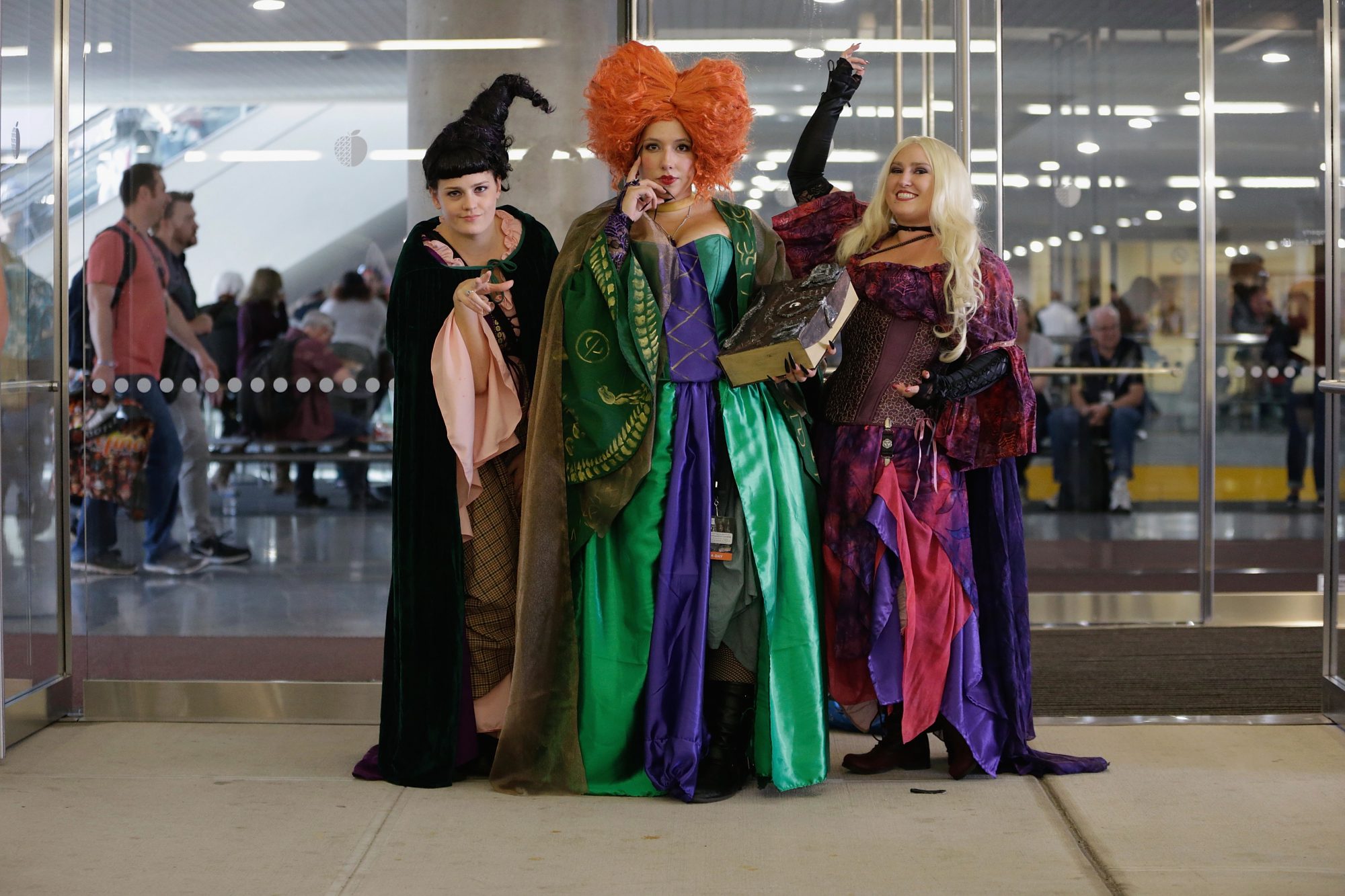 Name a better Halloween movie than Hocus Pocus; we dare you. The Sanderson sisters trio is a classic Halloween costume for three people that's sure to earn you lots of compliments. Throw on your cloaks and prepare to run amok, amok, amok!
7. Scooby-Doo gang
Scooby Dooby Doo! Take your pick of the Mystery Machine gang: Fred, Velma, Daphne, or Shaggy for a retro, playful Halloween costume.
8. Gossip Girl cast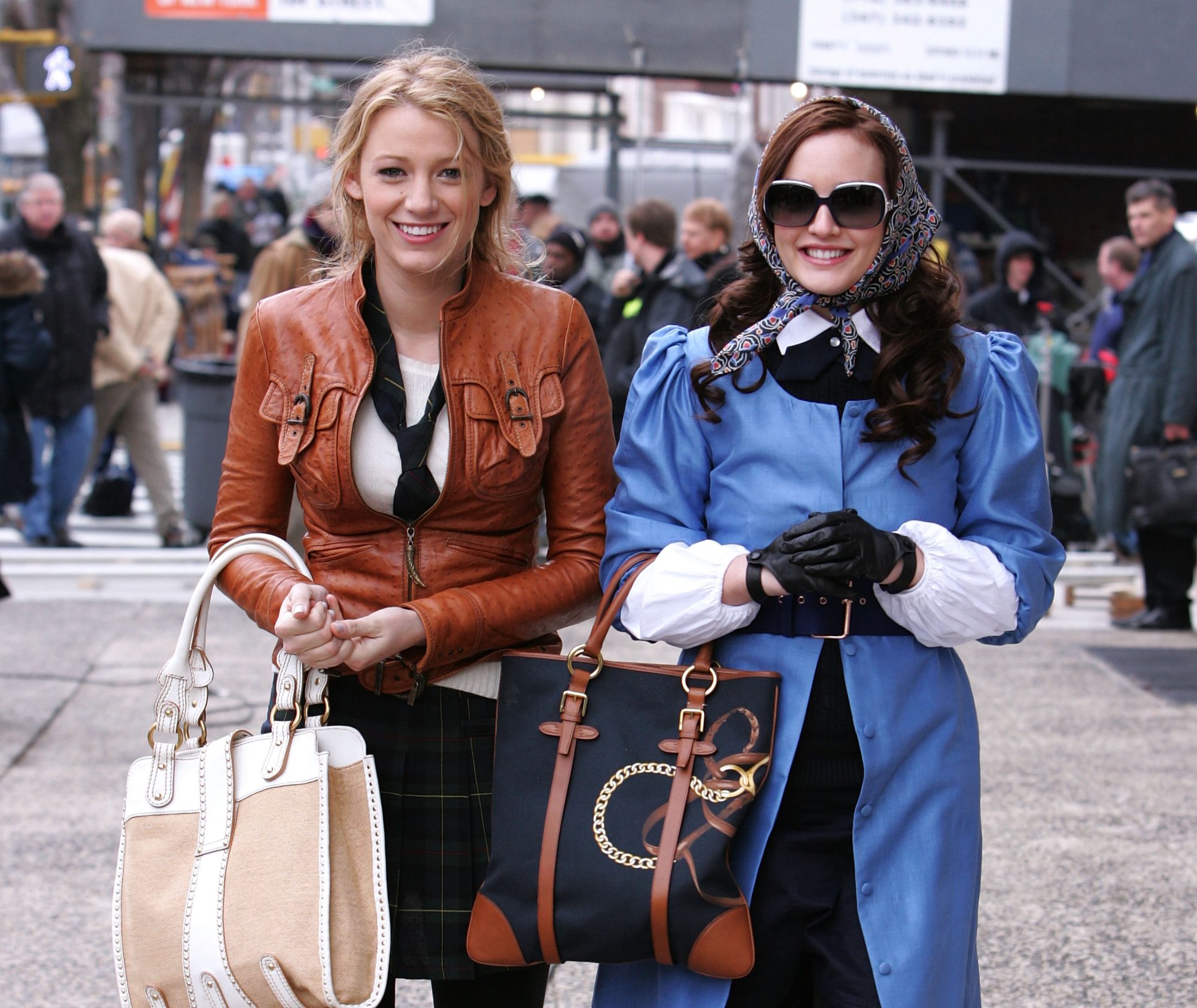 Hey, Upper East Siders, this one's for you. Reach into your closets for plaid skirts, knee-high socks, and headbands, because you're about to transform into Blair Waldorf, Serena Vanderwoodsen, and Jenny Humphrey. XOXO.
9. Harry, Hermione, and Ron
Calling all Potterheads! Channel your inner wizards and suit up in Hogwarts robes as Harry, Ron, and Hermione. The Harry Potter films include tons of beloved characters, so take your pick of the litter here, and come together for a selfie, wands in hand.
10. Donna and the Dynamos
Who could forget the fabulous stage trio from Mama Mia—Donna and the Dynamos? Whip out your best disco garb (glitter flare pants, sparkly eyeshadow, etc.), and prepare to sing Abba songs all night long.
11. 'Stranger Things' characters
We'll never get sick of watching Stranger Things, and the sci-fi show is perfect for Halloween. Choose between a wide variety of the Hawkins gang to dress up as: Eleven, Dustin, Will, Lucas, Nancy, Steve, the list goes on.
12. Rock, paper, scissors
We're going back to the basics here. No idea is too small to become a Halloween costume for three people. Case in point: the old game "rock, paper, scissors" easily translates into a funny costume for three.
13. Mario, Luigi, and Princess Peach
Video game lovers, this one's right up your alley. Channel your inner cartoon character and dress up as the famous Mario, Luigi, and Princess Peach from Mario Kart. (This one makes a great family Halloween costume, too.)
14. Peter Pan, Wendy, and Tinkerbell
Fly off to Neverland with Peter Pan, Wendy, and Tinkerbell. You'll feel youthful and just a bit magical, which is always a good thing on Halloween.
15. Charlotte, Carrie, and Miranda from SATC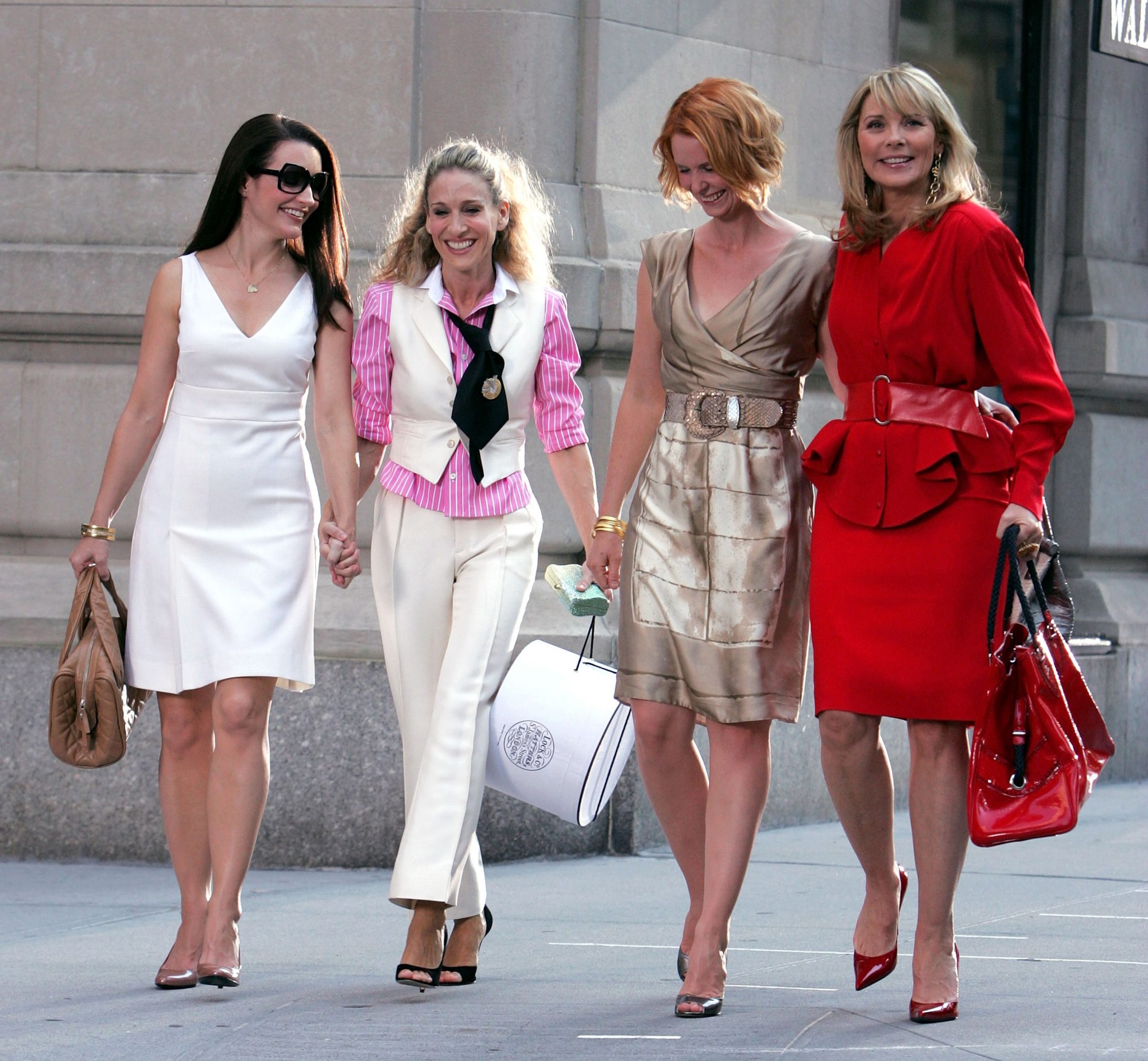 Grab your girl gang and fight over who's who of the Sex and the City women. Although this would typically be ideal for four friends, with Kim Cattrall not reprising her role as Samantha Jones in the HBO reboot, Charlotte, Carrie, and Samantha make the perfect Halloween costume for three people. A tailored sundress and pearls will perfectly capture Charlotte York, a blazer and slacks will represent Miranda Hobbes, and pretty much any trendy outfit will encapsulate Carrie Bradshaw (but mismatched stilettos are an obvious choice).
16. The Incredibles
The Incredibles is one of those animated movies we'll proudly declare our love for, no matter how old we get. If you feel like showing off your curves in a latex suit this Halloween, go as Elastigirl or Violet. Make it a family affair with other members of the Incredibles gang.
17. Bed, Bath, and Beyond
Now, this is creative. If you like funny Halloween costumes that surprise people, opt for bringing the store Bed Bath & Beyond to life in a Halloween costume for three people. Whoever represents "bed" gets to wear their PJs, the "bath" representative wears a robe, and "beyond" channels their inner space cadet.
18. 'The Wizard of Oz' characters
The Wizard of Oz is one of the most classic movies of all time, and it's chock-full of fun characters to dress up as for Halloween. The staple choices are Dorthy, Glinda the Good Witch, and the Wicked Witch, but you can also choose between the scarecrow, lion, and Tin Man.
19. Lions, Tigers, and Bears
Lions, tigers, and bears—oh my! Bring the iconic line from The Wizard of Oz to life by grabbing your friends and letting out your inner roar in these animal costumes. Use face paint to add whiskers and noses if you feel like going all out.
20. 'Riverdale' Vixens
Cheerleaders might be a cliché Halloween costume choice, but if you opt for the Riverdale Vixen uniform, it's an updated spin on a classic. Channel your inner Betty Cooper, Veronica Lodge, Cheryl Blossom, or Toni Topaz in this fun group costume.
21. Sun, moon, and stars
This is a pretty simple yet super cute Halloween costume idea. Grab your two girlfriends and dress in metallic silver and gold to represent the sun, moon, and stars. Top things off with glittery headbands of the symbols.
22. The Power Puff Girls
Be your own superhero in this Halloween costume for three people: the Power Puff Girls. All it takes is a simple pink, green, and blue dress to transform into Blossom, Buttercup, and Bubbles. Oh, plus a black belt and knee-high white socks.
23. Pink Ladies
Throw it back to the '50s with this classic Halloween costume for three people: the Pink Ladies from Grease.
24. Elsa, Ana, and Olaf
Frozen fans, this one's for you. Prepare to sing "Let It Go" and "Do You Want to Build a Snowman?" as Elsa, Anna, and Olaf from the wildly popular Disney movie.
25. The Kardashians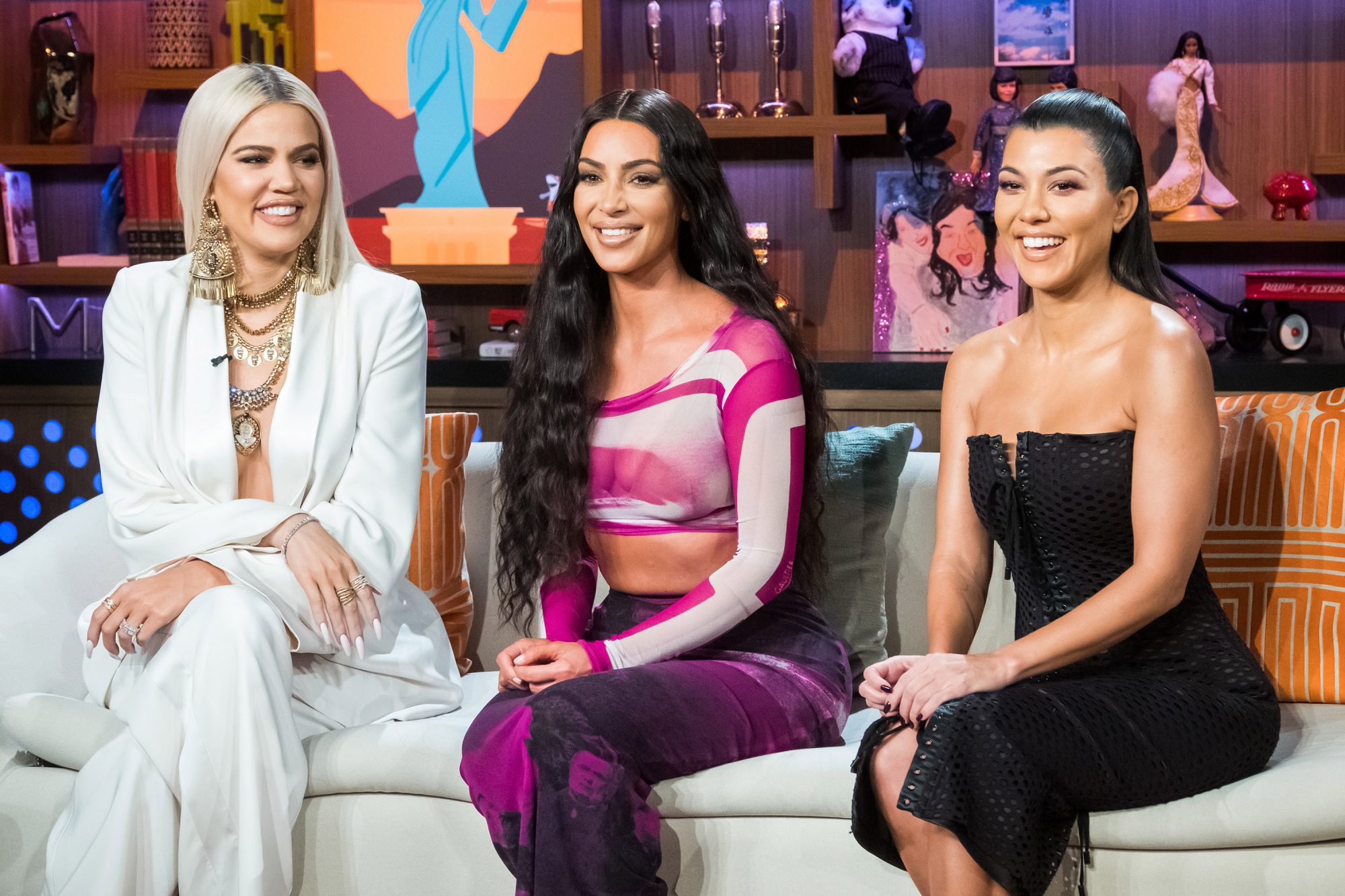 This is another Halloween costume for three people that's easy to find in your closet: The Kardashians. We're not saying we wear designer clothing like the queens of reality TV do on the daily, but you probably have some skin-tight dresses and heels in your closet. If not, there's an entire Amazon page filled with Kardashian-esque clothing and wigs that will get the job done. Pretending to be Kim, Khloe, and Kourtney has never been easier.
Happy Halloween!