9 Halloween costume ideas from your childhood that you can put together in a snap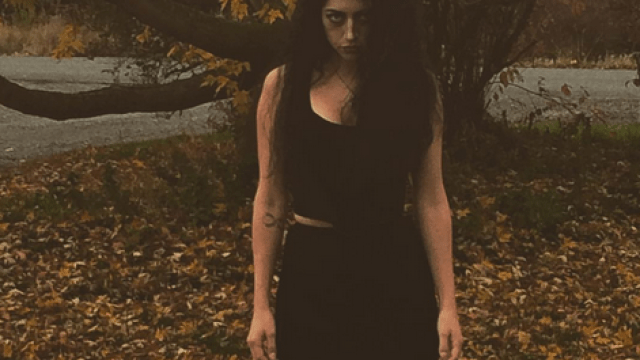 We can't believe that October is almost here, and that means that it's time to start planning for Halloween. While we love a great costume party, we don't always love the cost and effort that goes into making a great costume, especially because it's only for one night. So instead of something crazy complicated, we put together some ideas for fun, throwback costumes that will remind you of your childhood and require minimal effort to look totally awesome.
1. Peter Pan
https://www.instagram.com/p/BHs1k44goZh
A pair of green leggings and an extra large green shirt, and bam, you're Peter Pan. Bonus if you rock this look with an awesome pixie cut!
2. Bellatrix LeStrange
https://www.instagram.com/p/9hUqkEibZk
For a more recent throwback, you can dress up as one of our favorite badddies from the Harry Potter franchise. This is a really great costume for very little trouble. With just a black top and skirt and some teased hair, you totally look like you're ready to cast a cruciatus curse.
3. Pokémon Trainers
https://www.instagram.com/p/BI3eWYpBrxu
While of course there are tons of complicated ways to dress up as your favorite Pokémon, there's also a super easy way to show off your training skills — dress as a Pokémon trainer! With a brightly colored trucker hat, a tank and shorts, you can look like you're ready to catch 'em all!
BONUS: We also love this pregnant lady who dressed up her baby bump as a pokeball (and her pup as a pikachu)!
4. Goonies
Talk about the perfect throwback costume! When you think about it, most of the Goonies costumes are pretty simple, and we love that this couple used just a silly, cheap mask from a Halloween store. Or you can order a mask like this from Amazon here for only $13.90. This is a totally simple costume that will get you all kinds of love at a costume party.
5. The Sandlot
https://www.instagram.com/p/BKq__uaDhbw
Speaking of fabulous throwbacks, we were SO in love with Benny the Jet Rodriguez from The Sandlot when we were kids. Dressing up as these awesome kids is a simple but totally rad costume idea, especially with a group. Plus, we love this group of ladies who dressed up as the guys, because who says just the guys get simple costumes?
6. Han Solo
While we're on the subject of dressing up as guys, why not dress up as all of our favorite rogue from Star Wars? While Leia's costumes might be a little specific and hard to make, a Han Solo look is totally simple. A white collared shirt, a black vest and navy pants (yay dark skinny jeans) is all you really need. The belt and Han's blaster are fun additions, if you're looking for more detail. And if you want to shake it up a little, maybe pair it with a skirt or short shorts instead of the pants!
7. Clueless
https://www.instagram.com/p/9a_L4SHE9R
Do you think anyone would turn down a chance to look this fabulous? As if! Cher and Dion from Clueless are a perfect costume idea, and it's actually pretty simple. The plaid skirts and knee highs are non-negotiable, obviously, but once you have those, just a yellow sweater for Cher or a black blazer for D looks totally perfect.
8. Scream
Yeah, Scream is at total classic, but it's hard to get simpler than a mask and an all-black cloak if you're in a pinch the night before your Halloween party. You can get the classic Scream mask from Amazon for only $16.45. We love how this fabulous lady updated her costume by making it a dress, and the Scream mask on a stick like a masquerade mask is a stroke of genius.
9. It Takes Two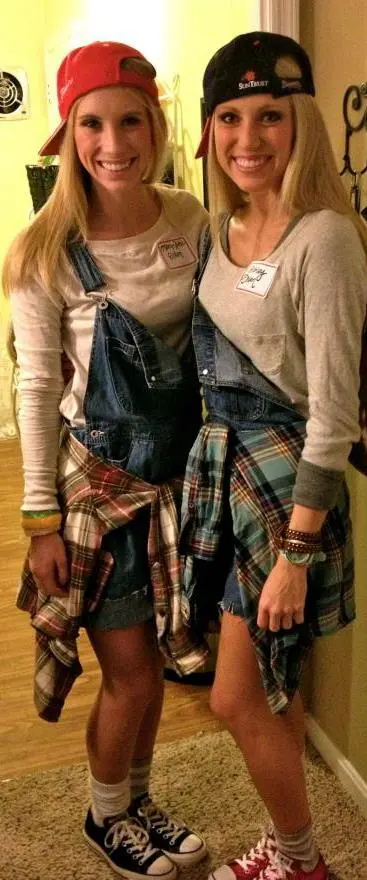 This is definitely a deep cut, but It Takes Two was our favorite Mary-Kate and Ashley Olsen movie from the '90s. Plus, this is a super simple costume that can also be a fun duo costume. all you need is some overall shorts, a beige shirt, flannel and converse. If you've never worn that exact outfit on laundry day, we would be highly suspicious.
Now that you've got a costume plan, you can focus on what's really important this Halloween season.