Hallmark and Lifetime promise to make a big change to their Christmas movie lineups, and it's about time
Listen, we love our cheesy, romantic Christmas movies just as much as the next person. But we'd love them even more if there were some diversity in the mix. Although Hallmark Channel is bringing 40 brand-new Christmas movies to its 2019 holiday season lineup, not a single one of them features an LGBTQ romance in the spotlight. And, uh, do those at the Hallmark Channel not realize Santa is watching? He's seeing all this naughty behavior.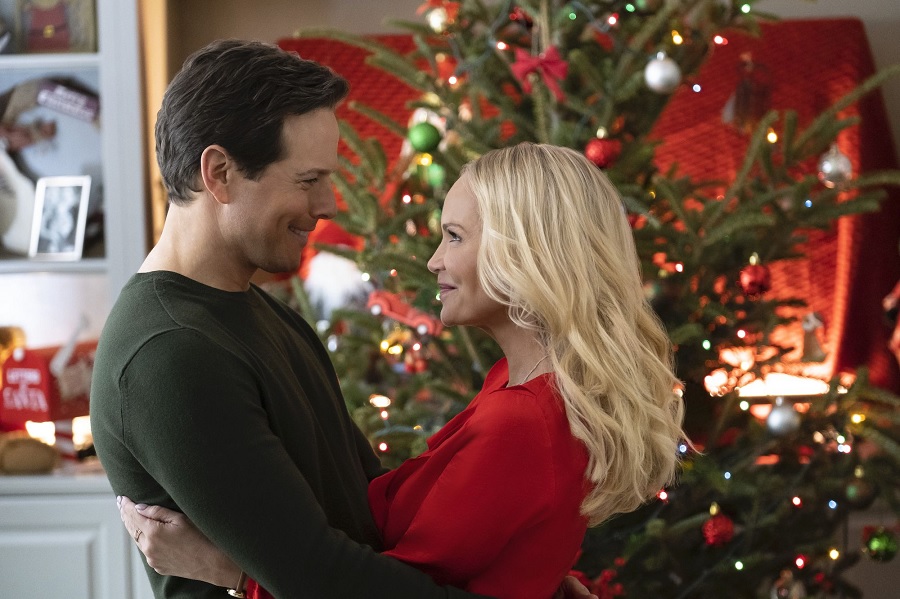 According to The Wrap, Hallmark isn't the only offender. Lifetime, Hallmark's biggest competitor in the Christmas movie category, will also debut a total of 30 Christmas movies this holiday season. And just like Hallmark's lineup, none will feature an LGBTQ leading storyline.
Sure, there have been B stories and LGBTQ subplots in both Hallmark and Lifetime Christmas movies. But romantic relationships between members of this community have never been at the forefront, and those heading the channels are starting to realize the error in their ways.
Hallmark appears to be staying true to this statement (although the channel is acting upon its promise quite slowly). In the 2019 holiday season, Hallmark included several people of color in leading roles. And two of Hallmark's films this year revolved around Hanukkah rather than Christmas.
Lifetime, on the other hand, is making bigger strides to change the stuffy format of their Christmas flicks, and beyond.
As we enter into a new decade, we hope that Hallmark modernizes and gives viewers what they're asking for. Santa likes seeing everyone equally represented, after all. We know. He told us.