Halle Berry was featured on the new Bruno Mars album, but it's probably not what you think!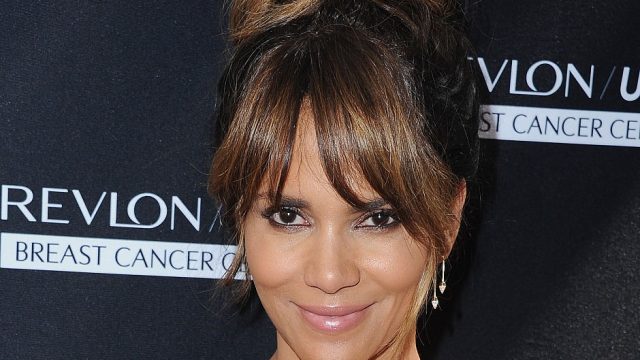 Today is a big day for music fans. The anticipation is over, and 24k Magic has been released after a long wait. But something you probably didn't know is that actress Halle Berry is featured on this Bruno Mars album, in a pretty intriguing way. No, Berry doesn't sing on it (even though it'd be incredible if she did.) Instead, she's "sampled" on it.
In fact, after hearing about how Halle Berry's vocals ended up in the hands of Bruno Mars, you might want to re-record your voicemail message on your cell phone. Since, that's the fantastic audio that ended up on 24k Magic.
Berry's message is featured in the track called "Calling All My Lovelies."
And as it turns out, Berry's cell phone greeting is short, sweet, and to the point.
"Hi you've reached Halle Berry," the recording states. "Sorry you can't get to the phone right now but if you leave your name and number, I'll get right back to you *mwah*"
  The song is about, well, Mars calling all of his lovelies. The fact that one of them is Halle Berry (and she's either too busy for him, or perhaps avoiding his call) is pretty funny.
The new album is getting pretty great reviews. According to USA Today, 24k Magic is the "most polished album yet and a laudable step forward production-wise" for Bruno Mars.
Meanwhile, Rolling Stone gave the album three stars out of five, noting that the production was pretty incredible, and his funk game was pretty much exactly where it should be.
We're sure Halle Berry already bought her copy.