Halle Berry says she's "such a huge fan" of Malia Obama, and same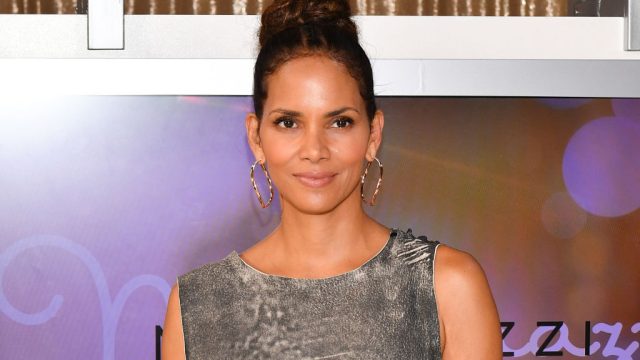 We're big fans of Halle Berry. And we're big fans of Malia Obama. So when Halle Berry says that she is a big fan of Malia Obama, we obviously agree with her big time. A few years ago, Malia worked as a production assistant on Extant, the CBS show Berry starred in. (Did you know that Malia took summer internships? Earlier this year, she had a big internship at the Harvey Weinstein Company in NYC. We love that. Malia Obama is so cool.)
"She was fantastic. She was amazing. She is such a smart, beautiful young woman. Look at who her mother and father are, duh! She was amazing."
Berry also said it was "kind of wild" that she was working with the President's daughter. She joked that instead of asking Malia to get her coffee, as PAs often do, she asked Malia if they could call her mom and dad. Honestly, we would do the same!
The lovely Toni Collette was also on WWHL with Berry and chimed in, inquiring if Malia performed all the typical duties of a PA on set.
"She was down to do whatever a PA is asked to do, and I had wild respect for her for that. But everybody couldn't really see her as a PA, although she tried and tried to be one. We just couldn't really see her as one! But to her credit, she tried very hard to be one.
It is not really a surprise that Berry had so many nice things to say about the eldest Obama daughter. Watch her gush in the full clip:
https://www.youtube.com/watch?v=mqvDKp_3Rqc?start=48&feature=oembed
Berry has been an avid supporter of the Obama fam since the get-go.
The actress has been vocal about both Barack and Michelle in the past, and we love that she's following through with their kids as well.
Berry recently included a very loud shoutout to Michelle Obama on her perfectly curated Instagram page.
And we're incredibly jealous of that shirt-dress, TBH.
Extant has two seasons available for streaming now on Amazon Video. And we bet you didn't know you were supporting Malia Obama by watching!