Halle Berry Called Her Historic Oscars Win One of Her "Biggest Heartbreaks"
"Just because I won an award doesn't mean that, magically, the next day, there was a place for me."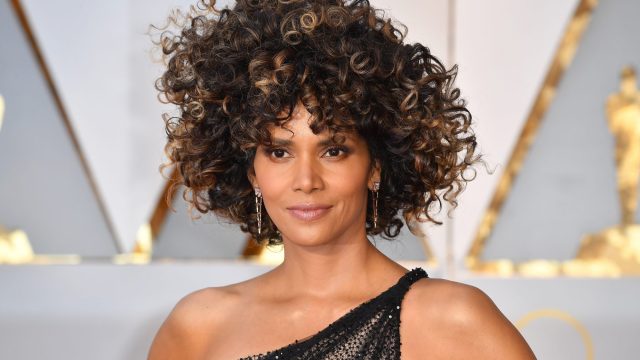 In 2002, Halle Berry became the first Black woman to win the Oscar for Best Actress for her lead role in Monster's Ball. It was a historic win and a milestone for Black actresses following in Berry's footsteps. But nearly 20 years later, Berry remains the only Black actress to ever receive that Academy Award—and that solitude, she told Variety in a recent interview, has made her question her win and what it really meant for the industry.
When Berry was named the winner in the Best Actress category, she broke down in tears. She named her Black role models, her fellow Black actresses in Hollywood, and said that her win is a win for "every nameless, faceless woman of color that now has a chance because this door has been opened."
And yet, two decades later, Berry stands alone as the only Black woman to hold this honor.
"I thought Cynthia was going to do it last year," Berry told Variety, referring to Cynthia Erivo's starring role as Harriet Tubman in Harriet. "I thought Ruth [Negga, nominated for Loving in 2016] had a really good shot at it, too. I thought there were women that rightfully, arguably, could have, should have. I hoped they would have, but why it hasn't gone that way, I don't have the answer."
Berry calls her 2002 win "one of her biggest heartbreaks" because, though the door stands open, no one has been given the chance to walk through after her.
"I question, 'Was that an important moment, or was it just an important moment for me?'" Berry said. "I wanted to believe it was so much bigger than me. It felt so much bigger than me, mainly because I knew others should have been there before me and they weren't."
However, now that Berry has several decades in Hollywood under her belt, she realizes that winning an Oscar really won't do much to change the overall narrative. "Just because I won an award doesn't mean that, magically, the next day, there was a place for me," she said. "I was just continuing to forge a way out of no way."
And forging on hasn't been easy. After winning Best Actress, work dried up.
They call it the Oscar curse, Berry explained, noting that actors often get less work after a win because they're expected to bring an award-worthy performances every time.
That, and Hollywood simply wasn't willing to cast a Black woman as a lead action hero, which was the kind of role Berry wanted. It's taken her years to finally end up doing what she wants to do—starring in and directing films that portray strong, complex women like her latest, Bruised.
Hopefully, Berry will not be the only Black Best Actress winner for long. The Academy of Motion Picture Arts and Sciences announced this week that they are unveiling a new list of diversity rules that will go into effect come the 2024 Oscars season.
Soon, in order for a film to be nominated for Best Picture, it must meet an onscreen representation standard which states that at least one of the lead actors or a significant supporting actor "must be from an underrepresented racial or ethnic group," the New York Times reports.
Alternative Best Picture guidelines state that 30% of all actors in secondary and/or minor roles must be women, members of the LGBTQ community and/or an underrepresented racial or ethnic group, or those with cognitive or physical disabilities. Films up for nomination could also have the main plot focusing on an underrepresented group.
It is heartbreaking, as Berry said, that we've gone nearly two decades without another Black woman winning the Best Actress Oscar despite the heartfelt performances debuted from incredible Black actresses. But awards don't mean anything unless the industry as a whole is changed, and setting new guidelines and having audiences demand proper representation in media is a promising step in the right direction.