Halle Berry is hiding something beautiful under her hair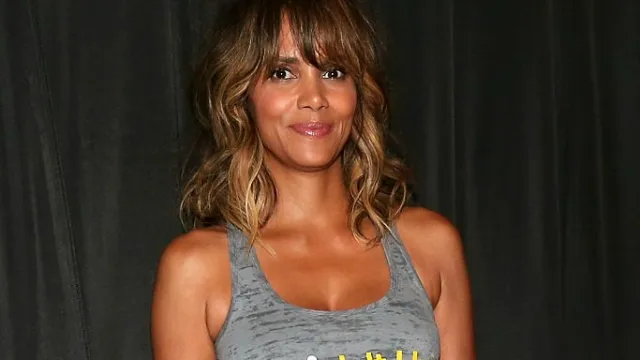 Plenty of celebs have been changing up their hair for summer, from getting bangs, to lightening up the color, to cutting off several inches. All of these hair transformations have resulted in in gorgeous, must-copy styles, but Halle Berry just debuted the best summer chop by far.
The 49-year-old actress recently revealed an edgy yet sophisticated update to her hair: an undercut featuring a lotus flower design.
She posted a photo of the new style on her Instagram account a few days ago, captioning it with "AND FOR MY NE✂️T TRICK…," using a scissors symbol for the X. We see what you did there, Halle! The rest of her hair was pulled up into a messy bun so we don't know if she made any additional changes to her hair. That's fine by us — this lotus deserves all the focus!
The undercut and design was done by celebrity hair stylist Kristin Ess, the same woman responsible for the epic ponytail braid Lucy Hale sported at the Billboard Music Awards a few weeks ago. Ess called Berry's new cut "the prettiest lotus for the prettiest human" on her own Instagram page.
An undercut is actually perfect for summer, since it lets you get rid of a ton of hair without actually sacrificing any visible length. We'll be taking this design to our own hairdressers ASAP!