We're all about Halle Berry's "no fear" nude pic on Instagram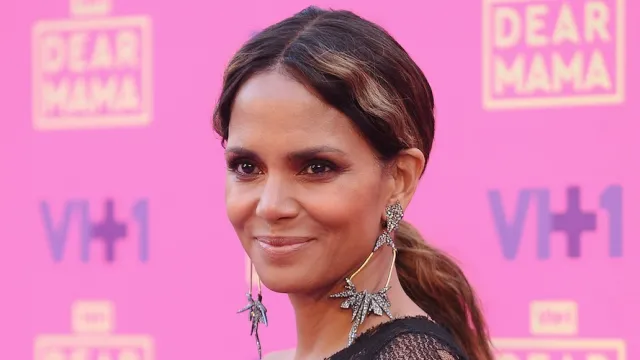 Halle Berry is one of the best celebrities to follow on social media because her photos are gorgeous and her captions are chock-full of wisdom. And Halle's latest naked Instagram post expressed her total fearlessness — not to mention, promoted badass total body positivity.
Halle isn't afraid of a buck naked Instagram photo, and we're loving her body positive attitude. She's made it her mission to embrace her body and encourage her followers to embrace theirs, and it's equal parts refreshing and inspiring. In her latest pic, Halle took a cue from singer-songwriter and Civil Rights activist Nina Simone for her caption.
The message behind Halle's nude shot is wonderful, and we love how comfortable she seems in her own skin. Halle's empowering photo and caption is what we all need to see, and we're all for this kind of fearlessness — not only on social media but in real life, too.
Check out a few of Halle's most sage pieces of Insta wisdom, in case that's what your Wednesday needs right now.
Maybe you need to be a bit more present…don't we all?
Some advice for her younger self:
Embrace the unexpected:
There's so much beauty in spring flowers:
We're all on our own unique journey
Sometimes we all need to disconnect for a minute
Finding wisdom in fifty years
And yes, a Solange dance party really is the cure for most ailments
Thank you, Ms. Berry, for imparting your wisdom on us. Keep the wise words (and gorgeous photos!) comin' please!