Halle Berry doesn't show her kids' faces on the internet for this awesome mom reason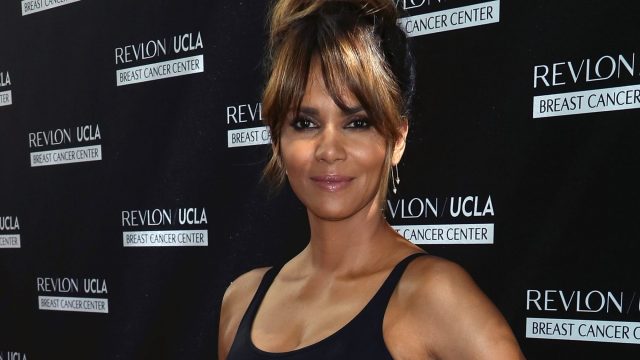 It must be so strange to be a celebrity with millions of fans, a very public persona, and a social media presence, while also trying to raise and protect your children. Halle Berry, the incredible actress who has starred in huge movies like the X-Men franchise and Monster's Ball, which won her an Oscar, is living in this exact world, where she's feeling criticism from fans about the way she portrays her children online.
Halle posted this stunning photo of her two children, and it got backlash for a totally weird reason.
What a sweet picture, right? We love the artsy composition, and the empowering messages on her kids' t-shirts. But apparently, that wasn't enough for the internet, and Halle got criticism for not showing her kids' faces.
One user wrote, "What's with the hiding of the faces? They're beautiful children why not show them off 🙄."
Of course, the comment was not lost on Halle, and she had the kind of response that makes her a Super Mom.
"I've noticed you have said this several times now so let me be clear-- I'm not at all ashamed of children. I try to find creative ways to incorporate them into my feed because they are the biggest part of my life, but I also work very hard to keep their identities as private as I can considering they are only children. It's my belief, and I'm not criticizing others who have different beliefs, that it's my job as their mother to protect their privacy as best I can. When they grow and they're of age and they want share their images on the internet, that will be for them to decide, not me. Feel me? Have a beautiful day."
Halle's response is so spot on, and we absolutely see where she's coming from. If she's using her Instagram to share a bit of her life, of course her kids would be included. But we are actually really glad to see that her passion to share does not beat out her powerful mom instincts to protect her kids.
Plus, we can't deny that these protective instincts turn out some truly stunning images.
And as she said, once her kids are old enough, they can make their own decisions about whether they want to have a presence online.
Way to go, Halle. Now we all know not to mess with your awesome mom powers!