Halle Berry addressed new pregnancy rumors in the most relatable way
Just because you're an uber-famous A-lister doesn't mean you're immune to developing the occasional food baby. We've ALL been there at one point or another. But in case anyone had doubts, so has Halle Berry, who shot down pregnancy rumors recently, explaining that a particularly hearty meal was to blame for all the babble about the actress supposedly expecting her third child.
To state it plainly, Berry's rep formally denied her client is pregnant, but the Oscar-winning actress dismissed all this pregnancy speculation in THE most relatable way possible: with a hilarious Instagram post and caption that had us *all* raising our hands, nodding our heads in understanding, and mouthing the words, "Me too."
On Instagram, the actress responded to all the talk with a sultry photo and a caption that shows she has a real sense of humor about these kinds of situations.
"Can a girl have some steak and fries?? 🙄😉", Berry wrote.
Yes, Halle. Yes, you can.
All these attempts to add a third child to Berry's current brood of two — 3-year old Maceo and 9-year-old Nahla — were spawned by photos of the 50-year-old actress on the red carpet of the Chrysalis Butterfly Ball on Saturday night in Los Angeles.
She looked absolutely stunning (as usual) in a metallic sequined dress by Gosia Baczynska, but the manner in which she cradled her mid-section caused her fans to immediately start calculating due dates, picking out baby names and inviting themselves to Berry's would-be baby shower.
Here she is striking a lovely pose: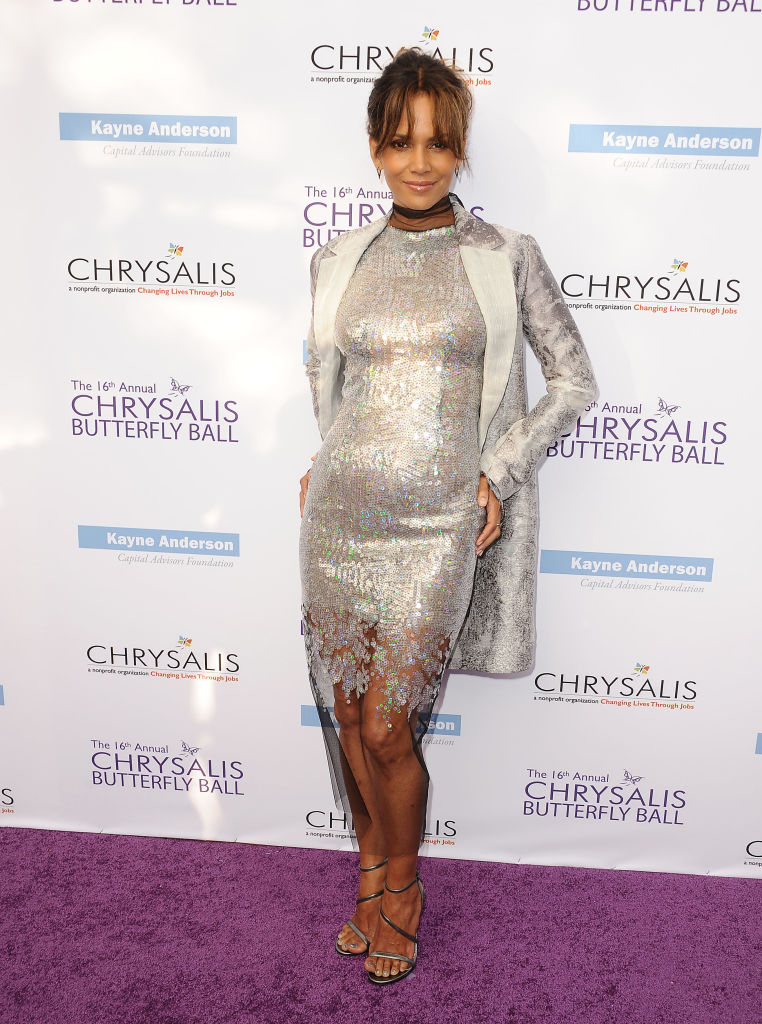 And here's the shot of Berry cradling her presumed baby bump on the purple carpet that got everyone talking.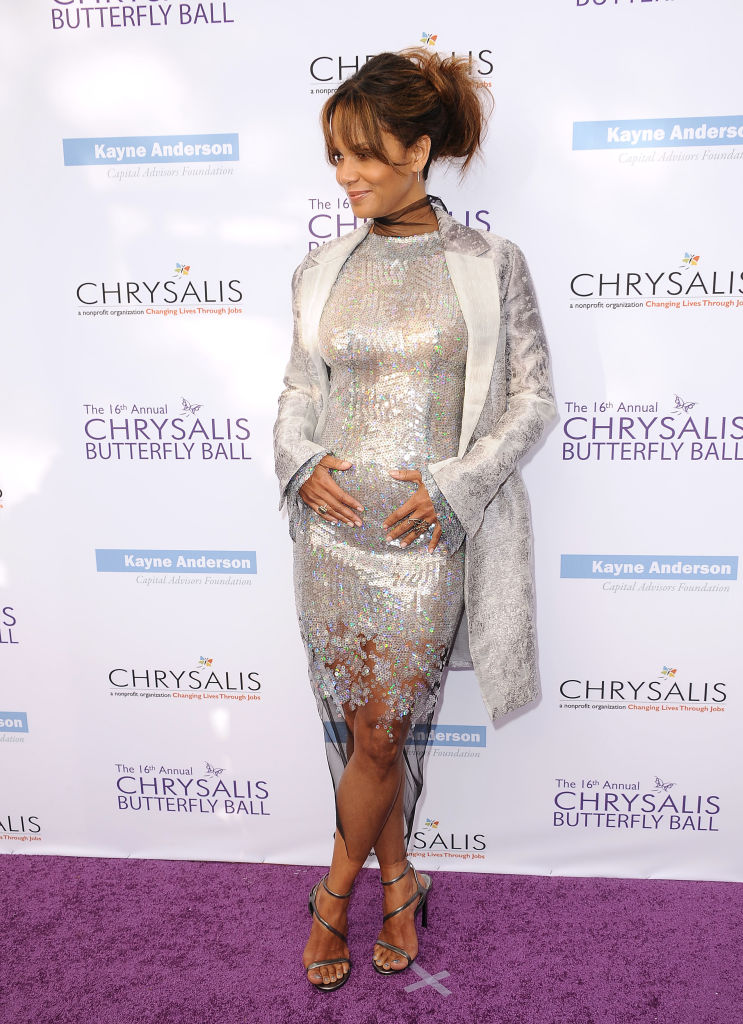 Ha! We're totally into Berry sharing her food baby love with the world. Hopefully the internet will chill with the pregnancy rumors.