The 10 products keeping my hair healthy and shiny during quarantine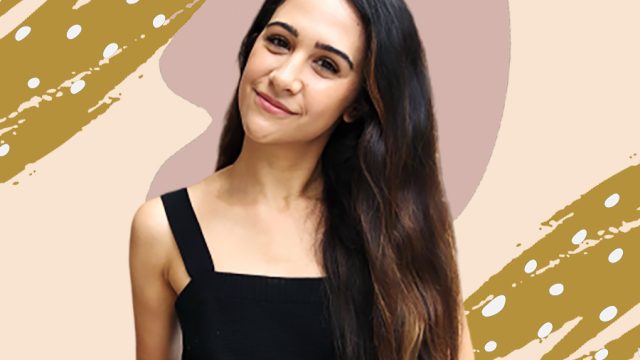 As the Senior Beauty & Fashion Editor at HelloGiggles, it's my job to stay up to date on the latest in brand and product launches. Every day, I scour studies, news, and polls to understand the science behind each innovation and determine the best of the bunch. In my recurring column, Pia's Picks, I highlight the brands and products I'm loving within the fashion and beauty space—the ones that are worth your hard-earned dollars, are incredible steals, or are the first of their kind. I hope you'll love them too.
Like many people out there, I can't wait to go back to a professional salon to get my hair cut, dyed, and treated. Because of the coronavirus (COVID-19) pandemic, it could be quite some time before I see a pro, but that doesn't mean that my hair has to suffer in the interim. Drugstore hair products, DIY treatments, and luxury hot tools have been my saving graces these last several months. Honestly, apart from a few split ends (which I refuse to cut myself for as long as possible) and some stress-induced hair loss, my hair actually looks great. Not just good—great.
I have long, thick, wavy, color-treated, and chemically-treated hair. It constantly frizzes, my highlights get retouched every six months (I'm now two months overdue), and it tends to dabble on the drier side. As such, I use always use products that keep my color in check, my frizz tamed, and my hair hydrated, but I pay extra attention to it now since I can't lean on the pros if something goes wrong. Here are all the products that have been saving my strands during quarantine.
1La Tourangelle Organic Coconut Oil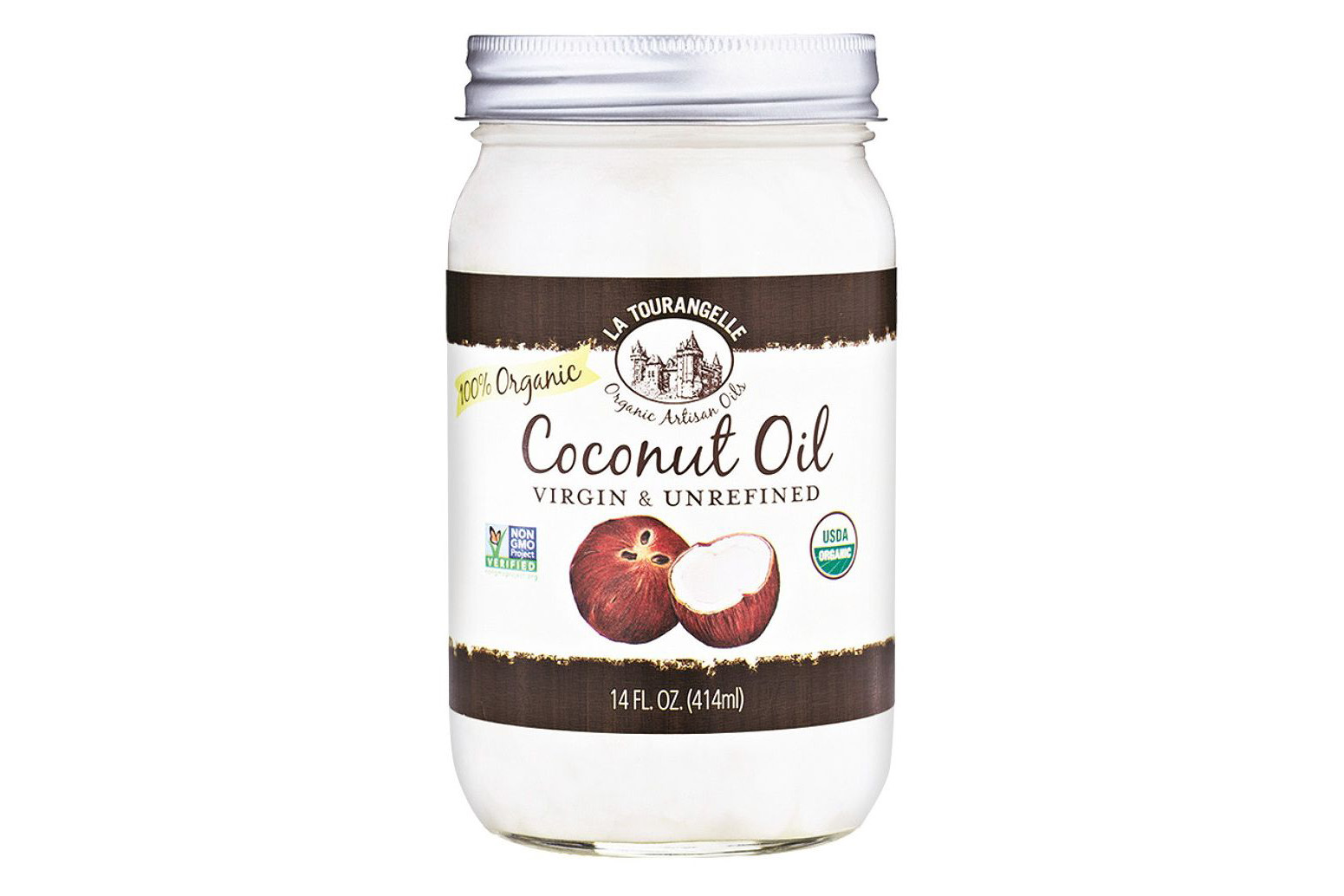 Shop it! $7.99, Amazon.com
Coconut oil is an incredibly moisturizing natural ingredient, so instead of using a hair mask where the oil isdiluted, I take a few spoonfuls of this coconut oil and press it into my hair. Studies show that coconut oil penetrates the hair shaft and helps repair protein loss in damaged hair like mine. Once a week, I put it in my dry hair about an hour before showering to give it lots of time to soak up. When I rinse it out, my hair is drastically softer, air dries into a prettier curl pattern than usual, temporarily mends the appearance of my split ends, and looks shinier. Using straight up coconut oil is one of my favorite beauty hacks and I couldn't recommend it more. If you're going to try it out as well, just note that you should only apply it from mid-shaft to tips since it can make roots look greasy and weigh down hair if it's not washed out completely. And like I said, I use about two spoonfuls of coconut oil, but that's because I have very long and thick hair. For people with thinner, shorter hair, I'd suggest starting with half a spoonful to see how your hair looks and feels after using. Trust me, you'll love it.
2It's A 10 Blow Dry Miracle Glossing Leave-In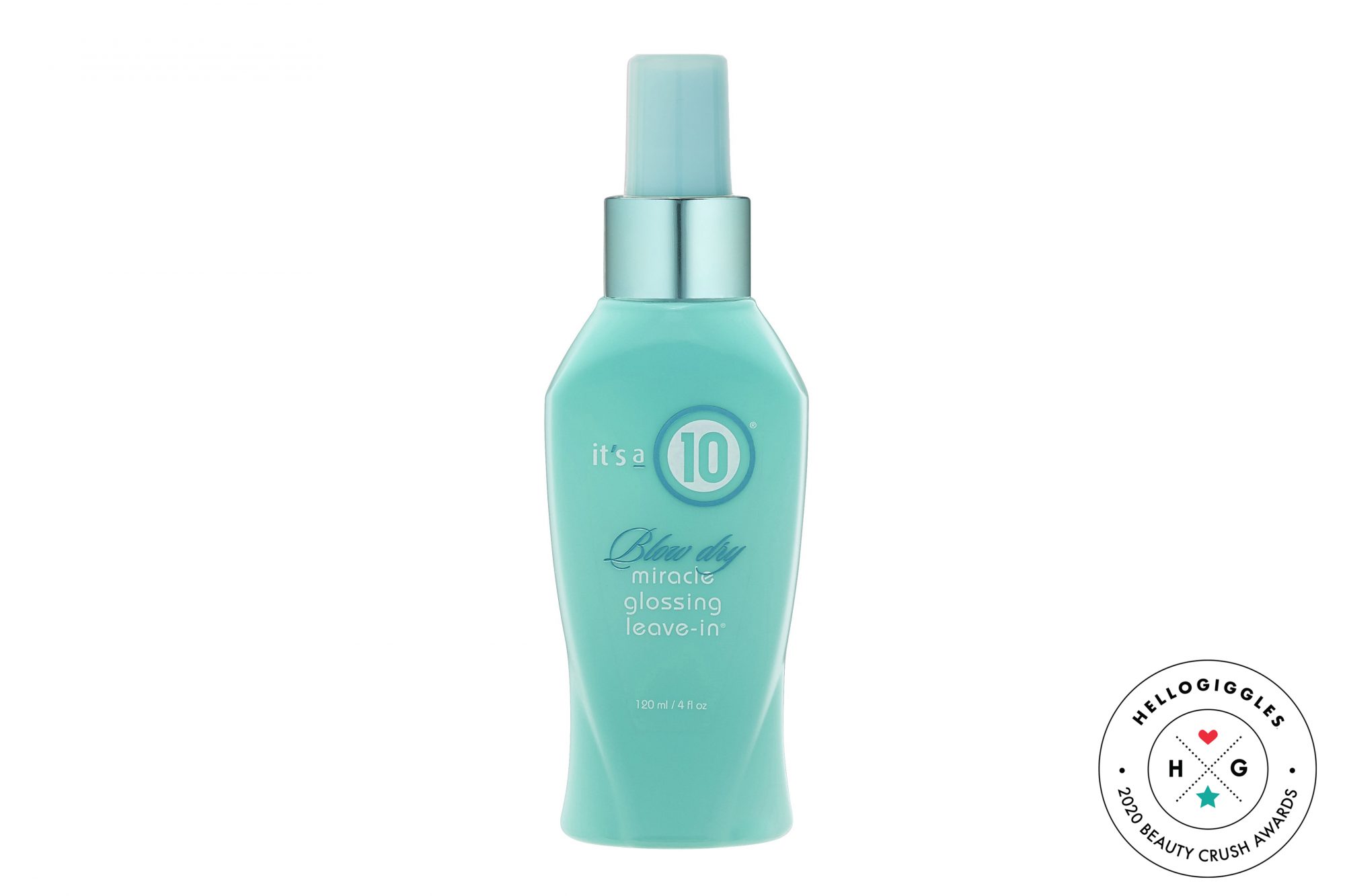 Shop it! $24.99, Ulta.com
This 2020 Beauty Crush Award winner is a shine-boosting spray that features an array of nourishing and protective ingredients, from panthenol, which strengthens strands, to restorative amino acids and Argan oil. Plus, it acts as a heat protectant, so you can feel better about using a hot blow dryer on your hair. It has a spray applicator for easy application, but I prefer to spritz a generous amount onto my hands and then run it through my damp hair after showering so I can make sure I cover every area.
3Dyson Airwrap Styler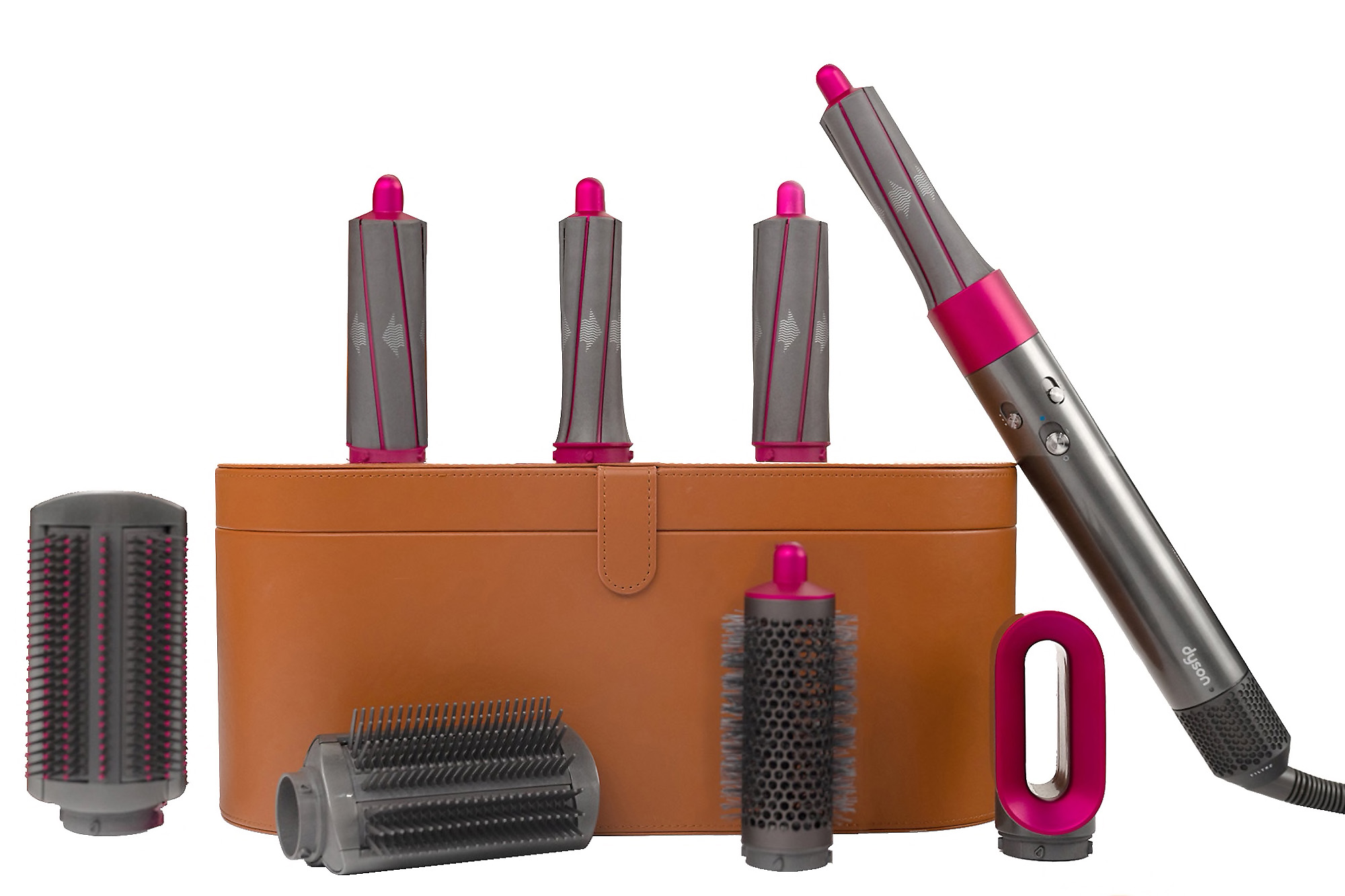 Shop it! $549.99, Ulta.com
When quarantine started, I swore that I'd lay off hot tools to give my hair a much-needed break, but that doesn't mean that I couldn't style my hair at all. The Dyson Airwrap is a styling tool that comes with seven add-ons (two smoothing brushes, a round brush, four wands, and a typical hairdryer) that achieve different hairstyles, and it does it while providing way less heat damage than your traditional hot tools. It uses high-tech heat control measures at air temperatures more than 40 times per second to prevent damaging hair, and its vents style hair at these lower temperatures. Because of my hair texture and long length, the smoothing brushes are an actual godsend. When my hair is damp, I'll blast cool air that works to straighten it. If my hair is dry, I'll use the hot setting (that isn't that hot TBH) to straighten it. I love that it quickly straightens my hair with minimal damage—it's an actual godsend.It also uses negative ions that help reduce hair static, so no crazy scientist looks for me!
4Nexxus Scalp Inergy Gentle Exfoliating Scrub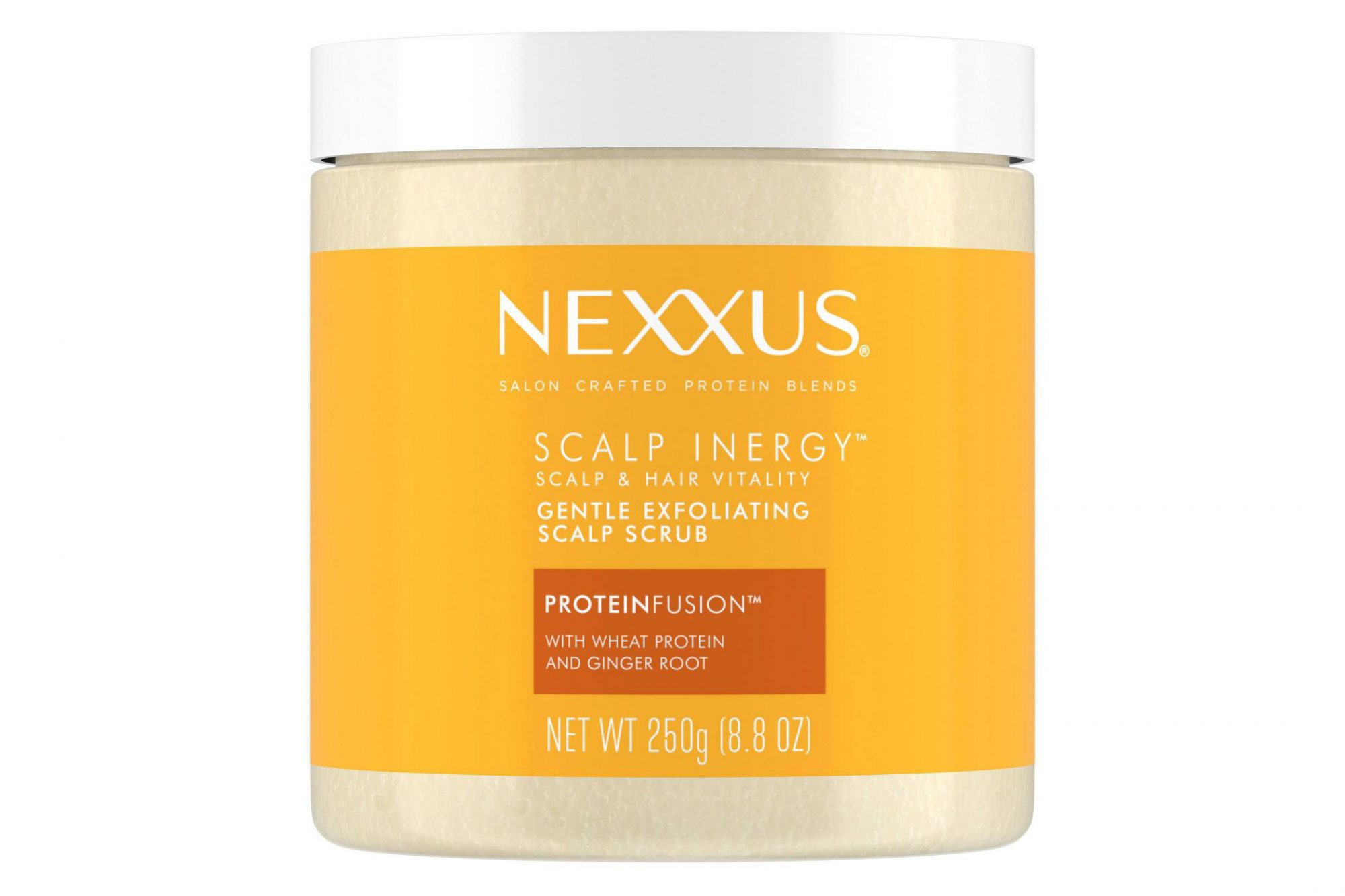 Shop it! $19.99, Ulta.com
I use dry shampoo before every workout since it helps absorb sweat, but while it keeps my hair looking voluminous throughout the week, it eventually builds up on my scalp. No bueno. To get rid of any excess products and sebum (oil), I use this scalp scrub once a week. It gently buffs away all the icky stuff that's weighing my roots down and giving them that lifeless, greasy look. Plus, this product has an invigorating citrus scent that's great for waking me up in the mornings.
5Redken Brownlights Color Extending Shampoo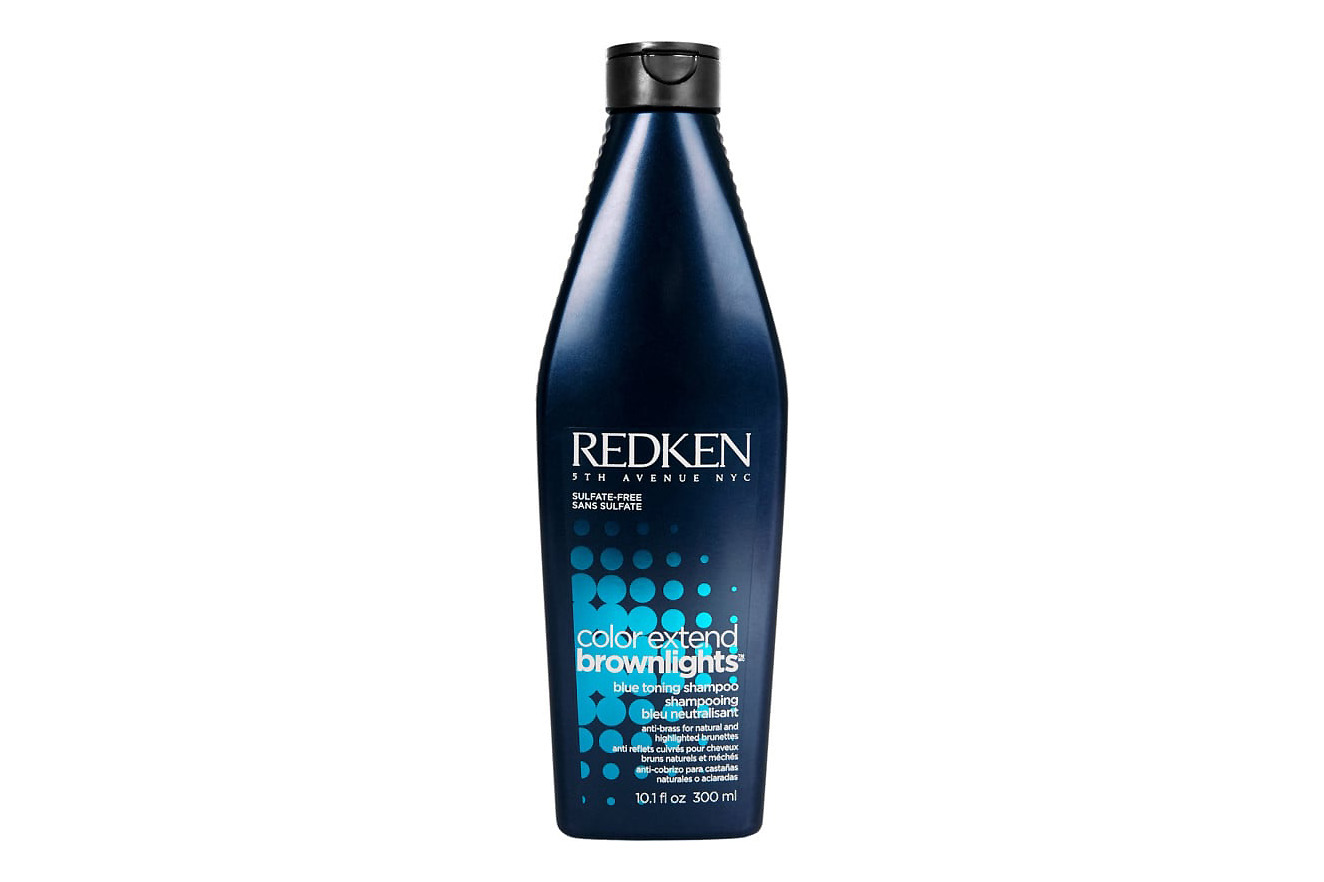 Shop it! $22.50, Ulta.com
Blue shampoo is the purple shampoo for brunettes, and during quarantine I've become hooked. The color-depositing shampoo neutralizes any brassiness I may be getting from my highlights and makes them look cool and polished after just one use. Aesthetically, this is the one haircare product I couldn't live without.
6SLIP Pillowcase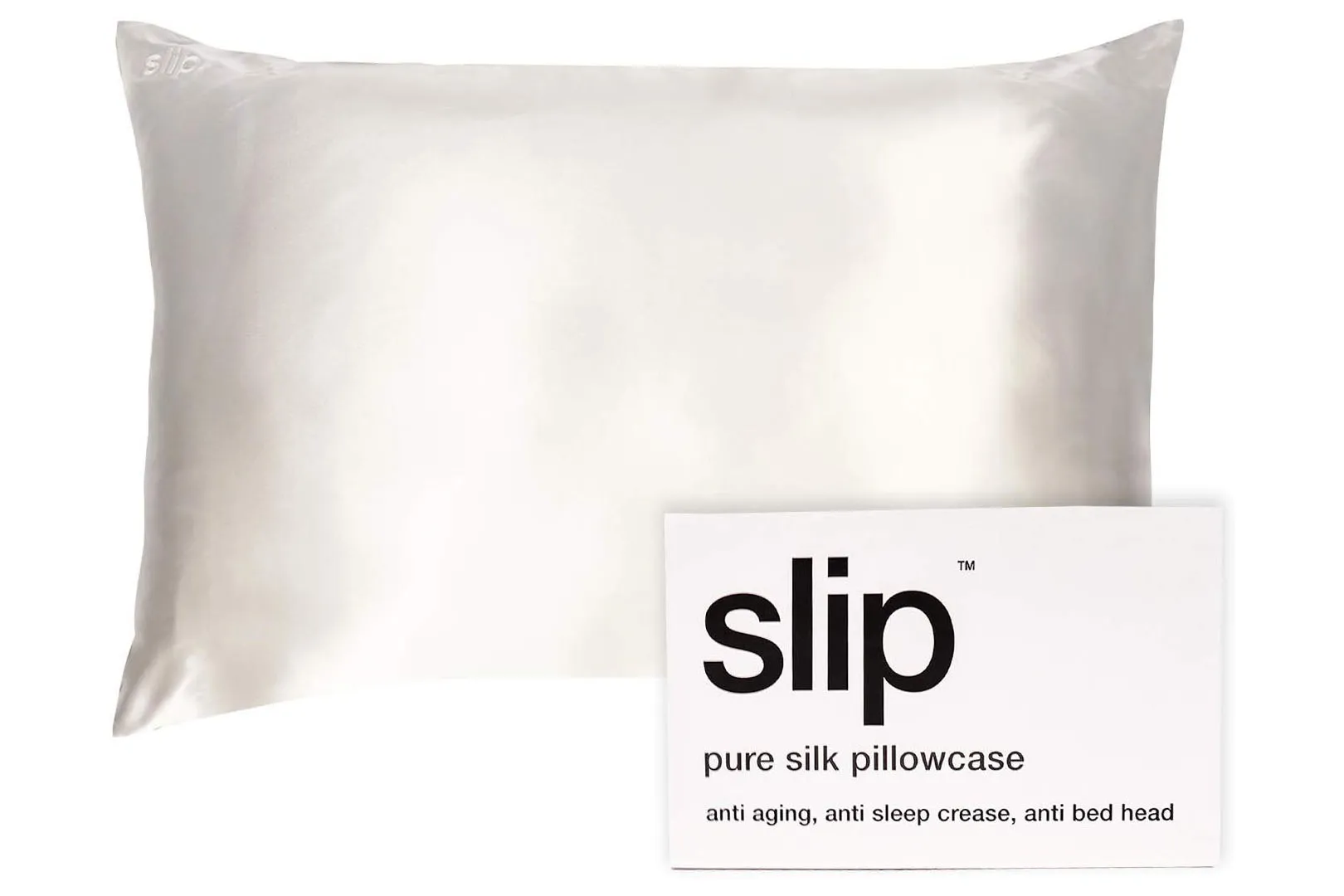 Remember what I said about having frizzy, wavy hair? Well, sleeping on a silk pillowcase has decreased my frizziness exponentially. A study from SLIP shows that these pillowcases reduce friction (which can cause unruly bed head, frizz, and breakage) by 43% percent when compared to traditional cotton pillowcases with 220-360 thread count. I've noticed that since switching over to a silk pillowcase, my hair feels softer, my hairstyles last longer, and I no longer wake up with pillow creases on my face that I know over time can cause fine lines and wrinkles. I love this product so much that I have one at my place and another at my boyfriend's, and when I'm not around, he's admitted to using it as well.
7OGX Coconut Miracle Penetrating Oil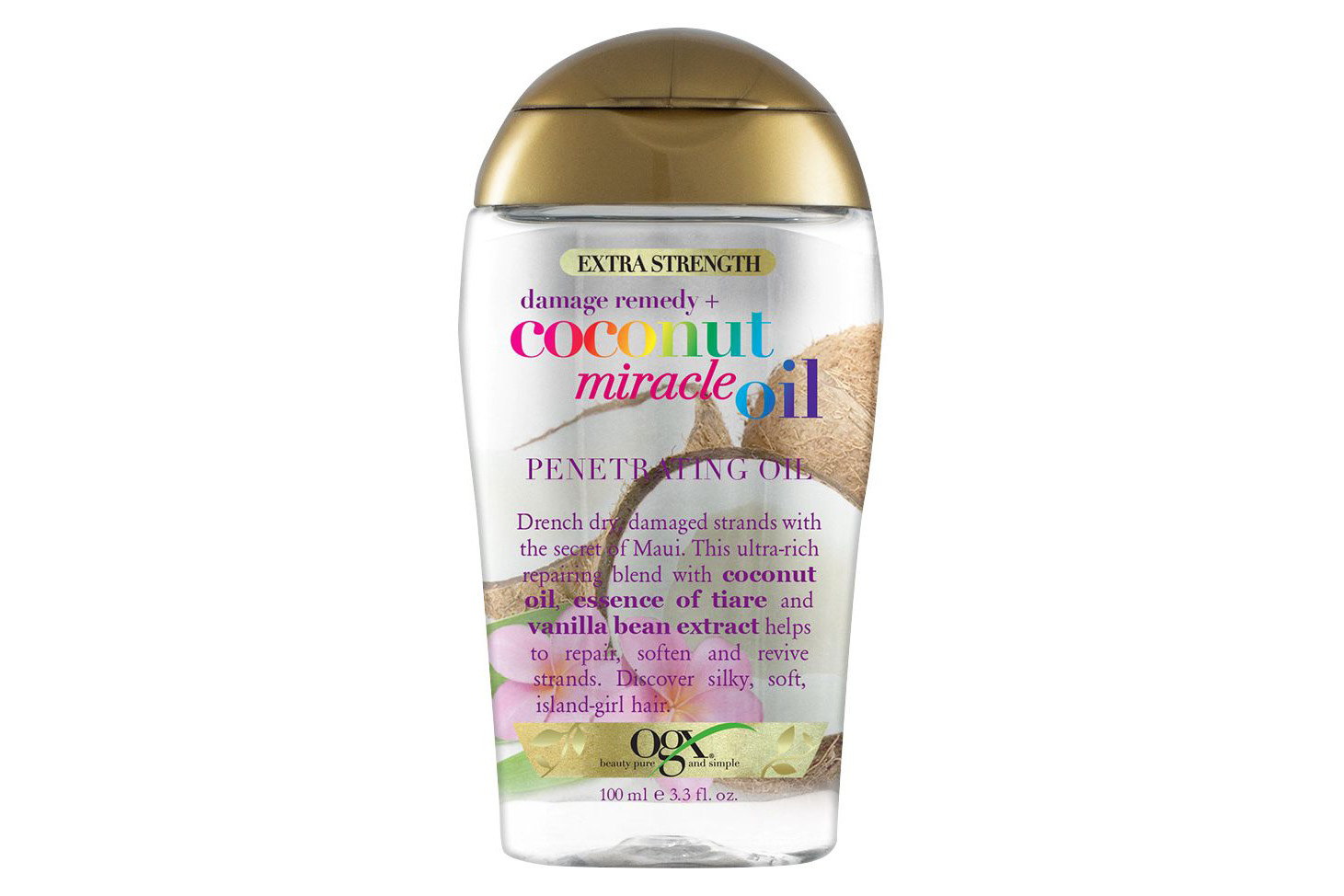 Shop it! $8.99, Ulta.com
I like my hair to look super shiny, and while I use a lot of treatments to help keep my hair healthy, sometimes it needs a little extra boost with the help of styling products. You can use this one on damp hair, but I prefer to use it on dry strands instead. I like to think of this oil as hair makeup, making it as glossy as a dolphin's skin.Squeeze about a quarter size glob into your hand and then apply it to your hair starting from the mid-shaft down to the tips. You want to avoid starting at the roots since that will make your hair look greasy, but you can gently apply the excess product onto the higher ends of your hair to give it a tiny shine-boost.
8Rahua Hydration Detangler + UV Protector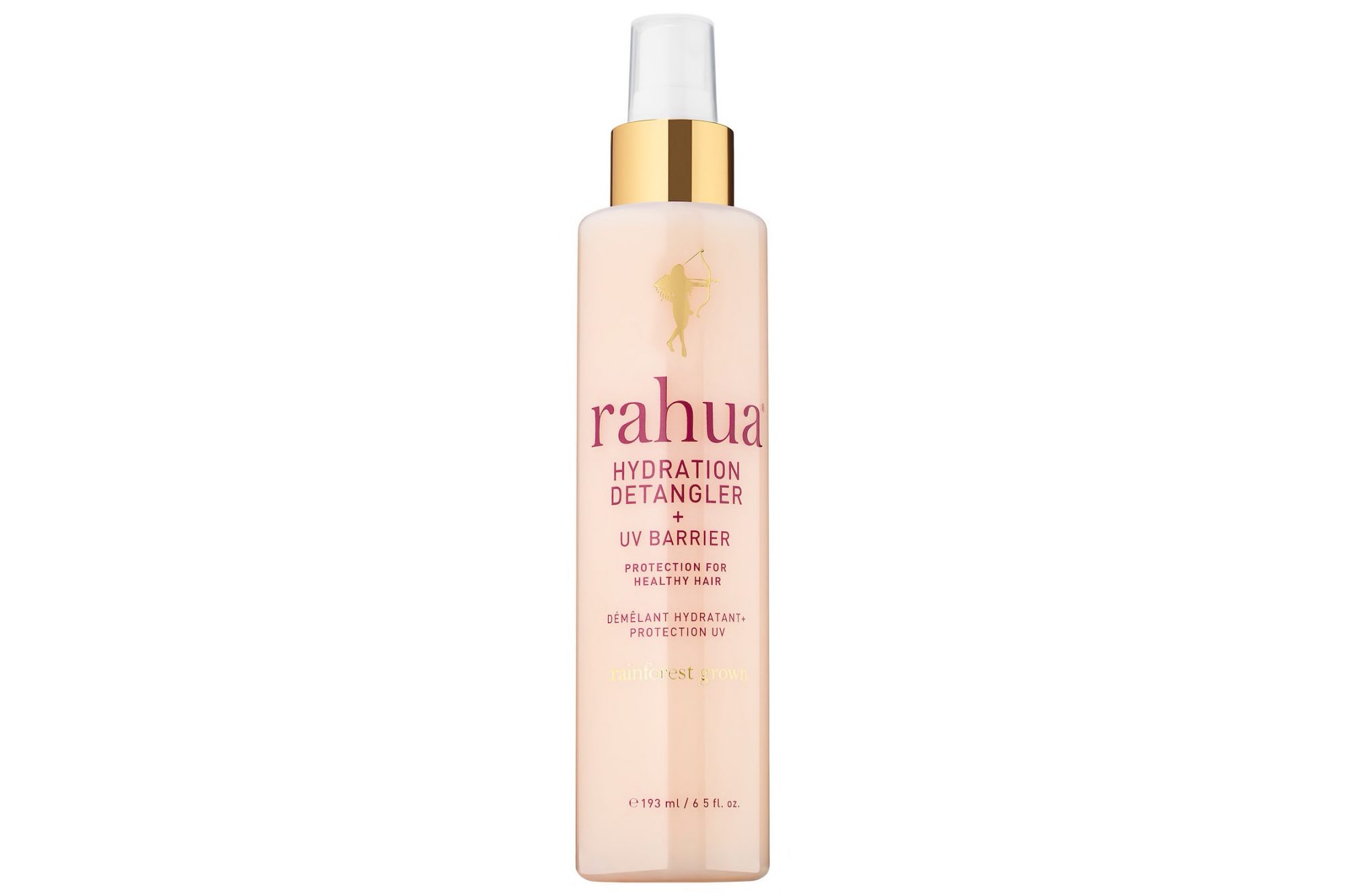 Shop it! $32, Sephora.com
I'm a big fan of skip-care—it's the concept of using hybrid products to streamline your routine—and this detangler, UV protector, and anti-humidity treatment is an absolute dream come true. Even though I'm staying away from heat tools right now, my hair is still getting UV light from the sun which can lead to brassy looking hair color and dehydration over time. This product's star ingredient, Morete oil, provides a UV defense barrier and softens the hair. Just spritz and protect.
9SLIP Hair Ties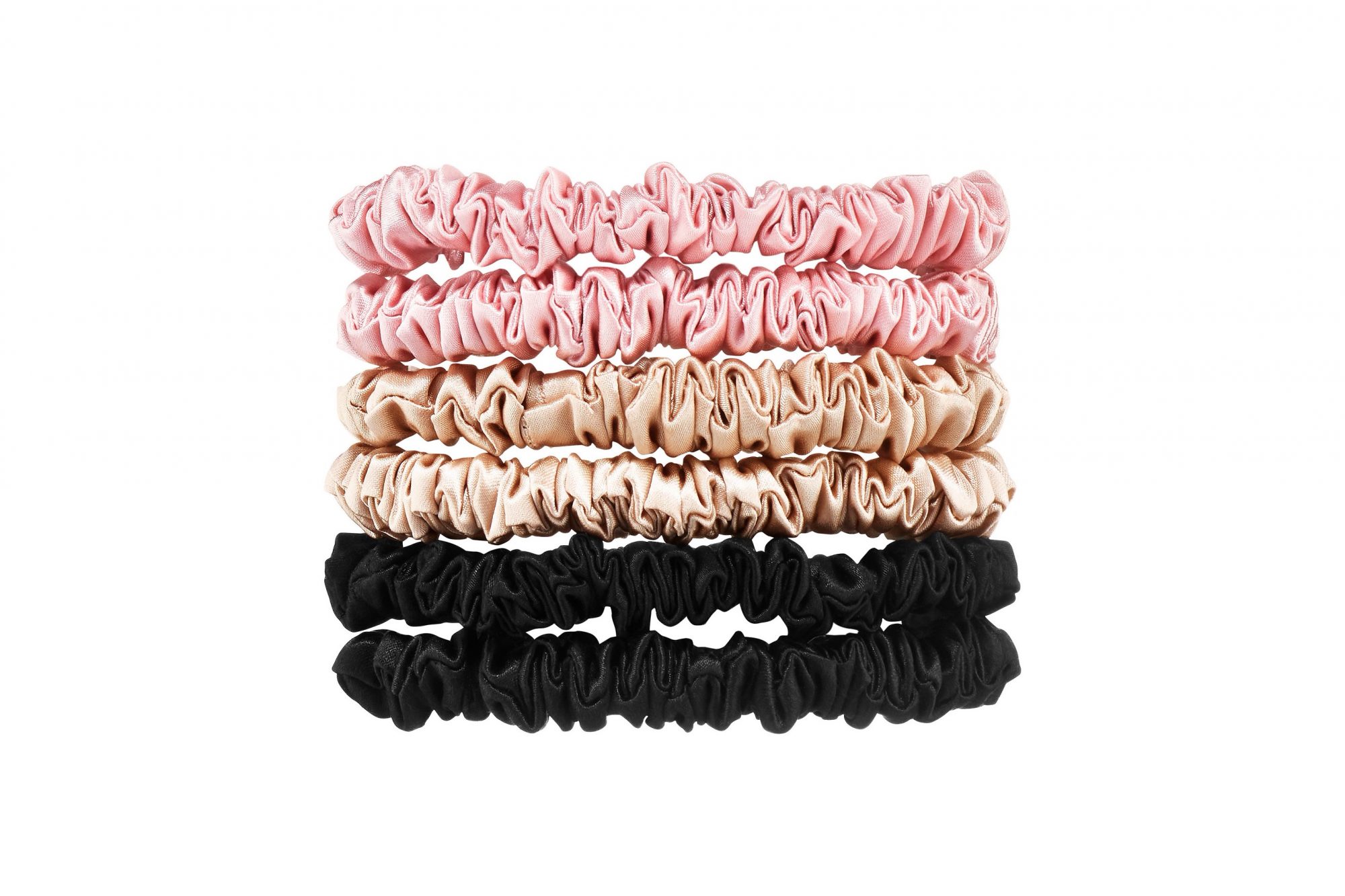 Shop it! $39, Sephora.com
It's getting hot outside, so I find myself throwing my hair up in a bun way more often than I used to. Some traditional hair ties can be abrasive and cause micro-tears on the hair, which, longterm, leads to breakage, but these silk ones are gentle and don't hurt to take on or off. $39 is pricey, but you're getting a top-quality product that will prevent breakage.If you already have damaged hair like me and want to give it extra TLC, a silk hair tie is the way to go. Trust me, you won't regret it.
10IGK Rich Kid Coconut Oil Gel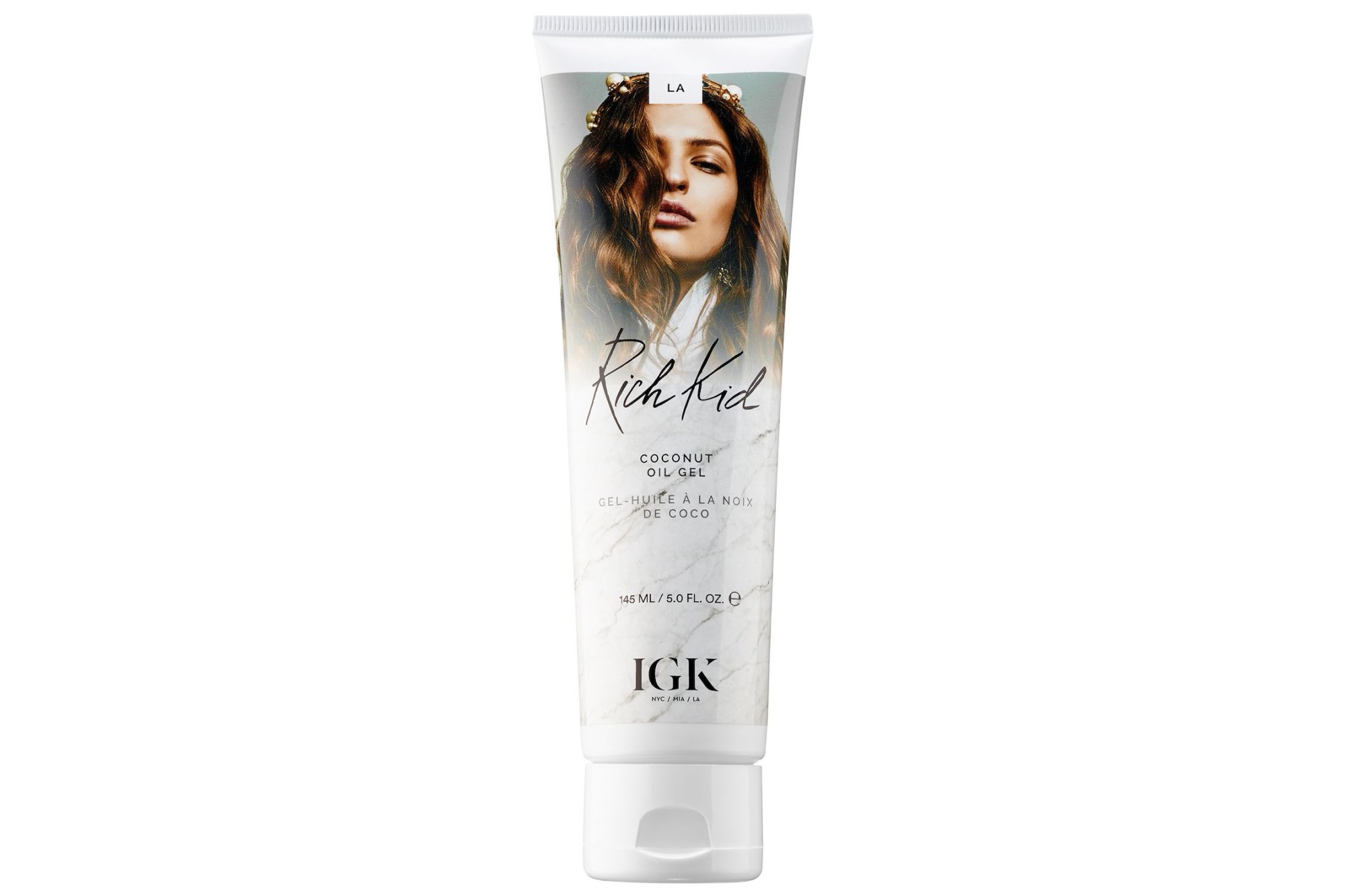 Shop it! $29, Sephora.com
I grew up as a dancer and therefore have a good amount of hair gel experience, so I can attest that for day-to-day life, this is the best one. It won't leave strands feeling crunchy or looking wet, but instead make your hair look shiny and tamed. Upon contact with skin and hair, it looks and feels like an oil, but once it sets into the hair it has a soft-hold that helps to tame frizz and flyaways. Honestly, this helps me achieve Gossip Girl-worthy hair, and with my big head of unruly hair, that's saying a lot.