This stylist turns hair into famous works of art like magic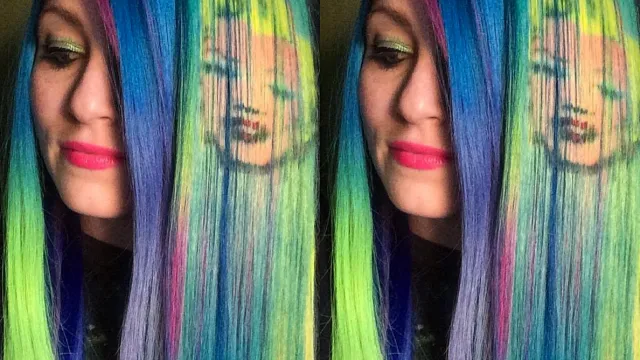 Doing your hair in the morning can sometimes feel like you're creating a masterpiece, but hairstylist Ursula Goff takes that to the next level. The Kansas-based hair colorist has taken to Instagram over the past few months to showcase the incredible work she's doing styling hair to look like pieces of famous art, and it's totally breathtaking.
When she first started, she simply used paintings as color inspiration when dyeing clients' hair, which is pretty cool on its own. She's been inspired by Vermeer's The Girl With a Pearl Earring:
Monet's Water Lillies:
And even van Gogh's Starry Night:
But then, Ursula's vision evolved, as she explained the process in a blog post last month.
"I wondered how hard it would be to actually paint Starry Night – the painting – onto some hair," she wrote. "So the next day, I started working on painting it onto a hair weft (a thin slice of hair like that used for certain types of extensions) to see if I could work something out."
After a lot of experimentation and hard work, she's managed to produce incredible reproductions of some of our favorite pieces of art. Here's Andy Warhol's Pop Art Marilyn Monroe:
And The Scream:
And even Picasso:
Seriously, we're obsessed — and this process has taught the stylist so much, not just about hair, but about art in general.
"I honestly haven't painted this much in years, and it feels good to be productive, even if it's on a silly project like this one," Ursula wrote. "I've also learned a lot about each artist and their style in the process of doing the paintings, and that has been a cool and unexpected side effect; I feel more appreciative of their work and process now."
These hair-paintings prove that Ursula is not too far from being one of the greats herself and we can't wait to see what else she thinks up!