Hailey Bieber has new tattoos on her hand, and they're making us want tiny ink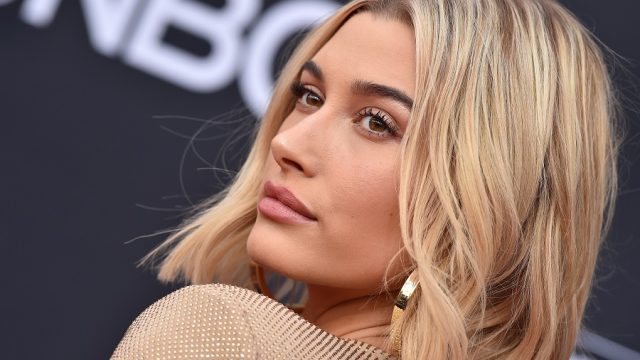 By now, it's no secret that Hailey Bieber loves tattoos. In fact, in 2018, she told The Cut that she had 19 tats, and her collection has only continued to grow since then. The model just debuted the most gorgeous tiny tattoos on her hand, and we're officially inspired to get new ink on our hands, too.
Bieber visited celebrity tattoo guru Dr. Woo in Los Angeles over the weekend, and he showed off her new "hand adornments," in an Instagram post on Saturday, August 24th. Dr. Woo created an entire collection of teeny tiny tattoos on her right hand using a single needle—a technique used for small, precise, and highly detailed tattoos, usually in grey or black ink.
Instead of getting one or two tiny designs, Bieber opted for a literal handful of them on her hand and fingers, and the end result is seriously #tattoogoals.
First, here's a recent photo of the 22-year-old's non-inked hands as she posed for an adorable vacation selfie with her husband Justin Bieber on August 17th. We won't blame you if you gawk at that stunning ring, which honestly could have its own zip code.
https://www.instagram.com/p/B1Rd1K3lIIC
And without further ado, here's Bieber's new hand ink, a collection of stars, moons and floral designs, which extend from her knuckles to her nails. We love everything about these dainty designs.
https://www.instagram.com/p/B1hbZC1nf_1
Bieber told The Cut that she'd planned to "chill out for a second" on fresh ink, because she was "running out of spots" to get them. But based on her new artwork, it seems she'll never run out of body art inspiration.
We can't wait to see what she has up her sleeve—quite possibly literally—next, when it comes to tats. We're sure it'll be equally stunning.