Hailey Baldwin's makeup collab with Modelco is already sold out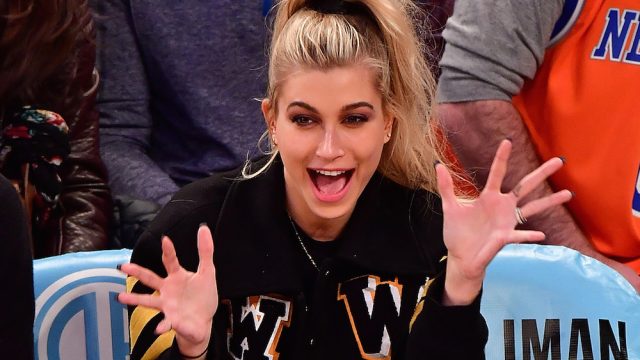 Hailey Baldwin's been giving us sneak peeks of her makeup collab with Modelco and making us breathless with anticipation for months now, so it's no surprise that her line SOLD OUT overnight. And it wasn't even the actual launch date, it was the pre-release! Talk about seriously intense! Her fans clearly could not wait another second before getting their hands on her products, and for good reason! As we've been speculating for months, the line is gorgeous, so what beauty die hard wouldn't want it? Good for Hailey for having the smarts to team up with a company that can effectively execute her vision so successfully!
We're pretty sure even she was surprised it sold out so fast!
https://www.instagram.com/p/BMiOksLBWEf
But the people have spoken, and they've clearly said that they want more makeup!
https://www.instagram.com/p/BMh90tsDyYt
And how could they not, if these swatches are any indication, the Super Lips lip color is absolutely beautiful!
We can tell from that picture that they're super pigmented and we are loving the strong gloss!
https://www.instagram.com/p/BMe6c4FBWnm
We need to know how much longer we're going to have to wait to get some of the On The Glow cream highlighter and The Filter powder for ourselves!
Make sure you keep your eyes peeled on their site and Insta, because you better believe that as soon as these are back they'll be gone quick as a flash — again!