Hailey Baldwin's '80s-inspired power suit is giving us "Working Girl" vibes
All our favorite stars are jetting off to Cannes in their most elegant ensembles — even their travel wear is chicer than we could ever dream of. Hailey Baldwin arrived at Cannes wearing a plaid blazer the likes of which we haven't seen since Working Girl. We LOVE an '80s-inspired power suit, and this one is a high-fashion throwback that's got us yearning for shoulder pads and big hair.
This is definitely a deviation from Hailey's usual low-key, California girl street style, and we love that she amped it up for her arrival at the world's most glamorous film festival. It certainly gives us high hopes for the rest of her looks for the remainder of her stay.
It just doesn't get much better than Hailey Baldwin's fabulous suit, if you ask us!
Even that color combination of greens and a touch of blue are ever so '80s. Paired with some giant aviators and simple, slicked-back hair in a bun, you couldn't ask for a more updated approach to this classic look.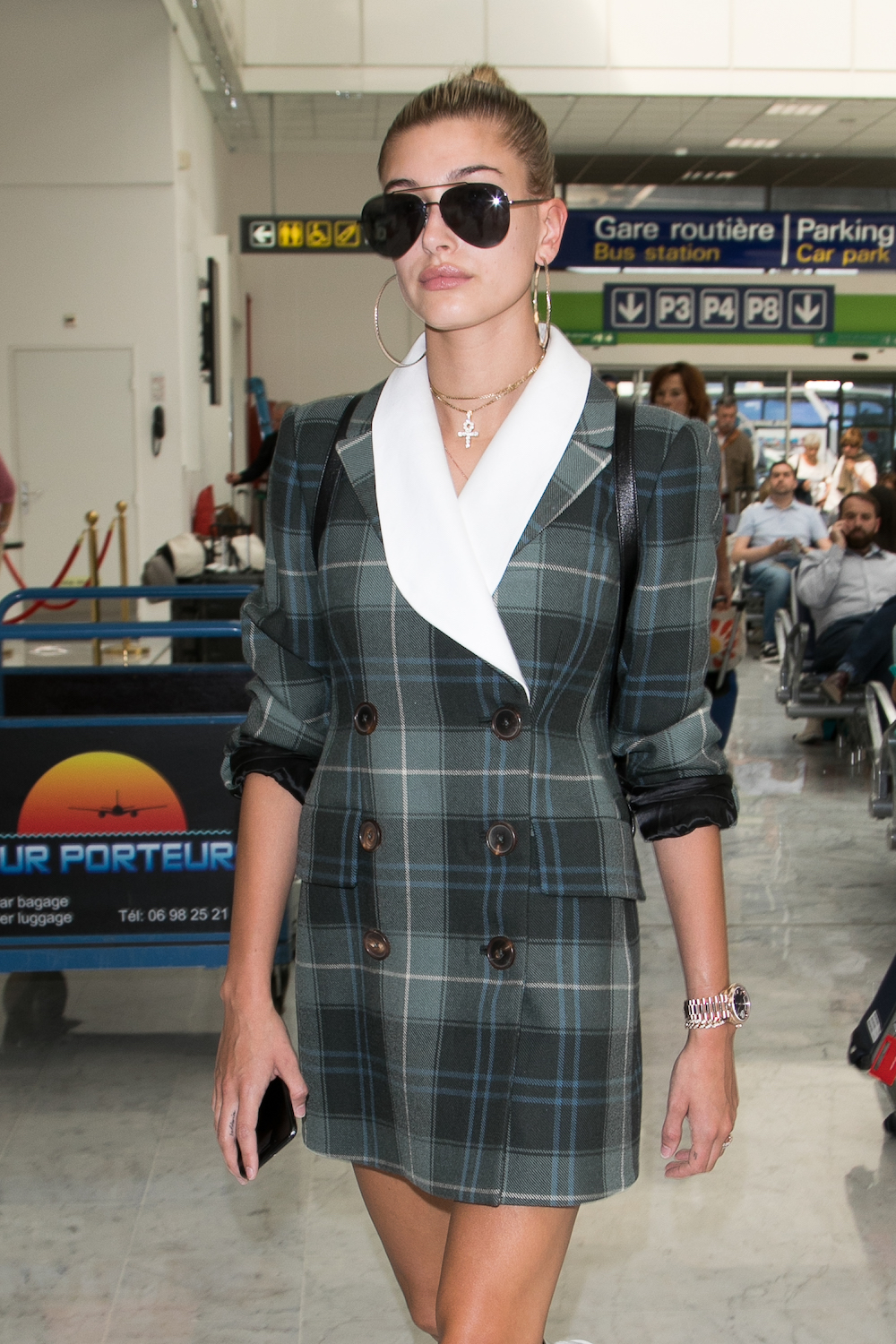 Her watch and necklaces give the outfit just the right amount of bling that indicates she is someone who is fancy enough to be attending the Cannes Film Festival. All we have to say about this is:
What's your fave part of this whole look? We really couldn't think of a better homage to the style of the '80s, though if we're being truthful, aren't we seeing a hint of Cher Horowitz here? It's the plaid — you just can't escape it.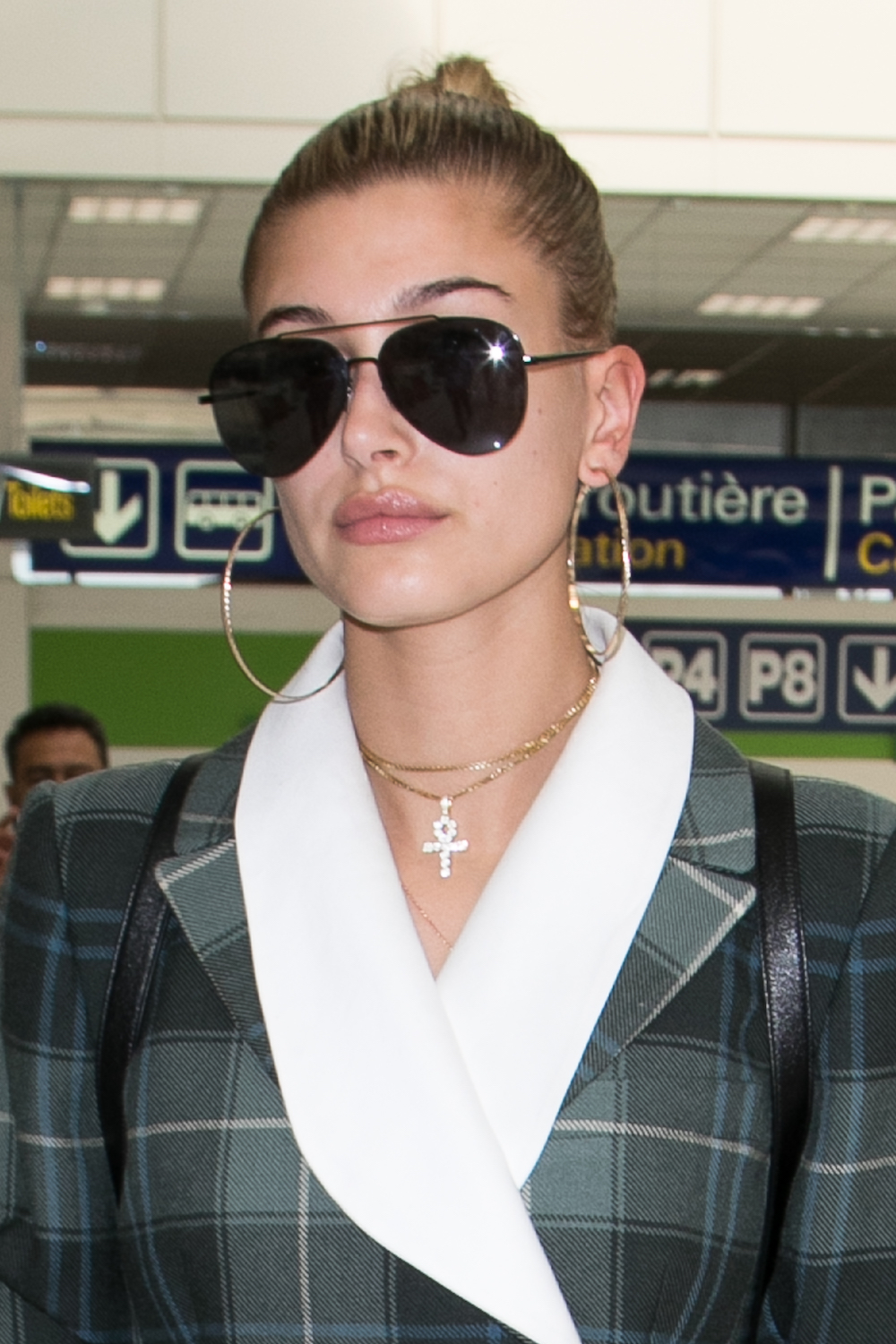 We'll be dreaming of those crisp white lapels next time we go blazer shopping.
Be on the lookout for Hailey's next Cannes appearances, because we have a feeling they're going to be absolutely stunning. She started off on the right foot, and knowing her style, she's only going to go up from here.