Hailey Baldwin reveals her dream is to walk in the Victoria's Secret Fashion Show, and we're totally supportive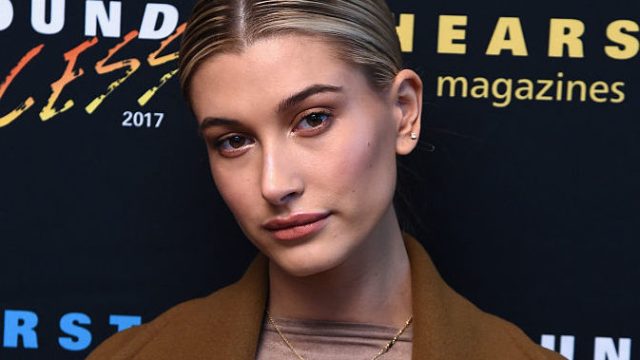 As anyone in the fashion industry knows, being in the Victoria's Secret Fashion Show is one of the highest honors any model could achieve. Some of the most well-known fashion models of our time have donned the iconic angel wings, strutting down the runway (occasionally next to a singing Taylor Swift, if they're ~extra~ lucky). It's a star-studded event that gets broadcast on a major television network.
Basically, it's any working model's dream come true. Just ask Gigi Hadid, who adorably geeked out when she landed the gig for the first time last year, or her pal Kendall Jenner, who also walked for the first time last year.
With the 2016 Victoria's Secret Fashion Show fast approaching, Hailey Baldwin has voiced her own #1 modeling dream – and, of course, it's to one day walk in the esteemed show.
In an interview with the Daily Mail promoting her new shoe line collab with Public Desire, the 19-year-old stunner opened up about her goal to one day make it into the show.
"I want to walk in the Victoria's Secret show, it's every girl's dream," Hailey said. She's definitely not wrong about that!
Given everything she's accomplished in the past year, her Victoria's Secret goal likely isn't just a pipe dream for the talented Baldwin. She's been modeling for the past few years and in 2016, she hit quite a few fashion industry milestones. She walked for several designers during New York Fashion Week and was the face of a recent Guess campaign. Hailey is definitely working her way up in the fashion world!
On top of her modeling success, 2016 has been a stellar year for Hailey in her other ventures. In addition to her fab shoe line with the British brand, she's also set to debut her own makeup line, partnering with the Australian company ModelCo. on a limited edition collection.
We believe in you, Hailey! And we won't be AT ALL surprised to see her walking down that feathery runway in the coming years.