Hailey Baldwin just got two new tiny tattoos on her back and neck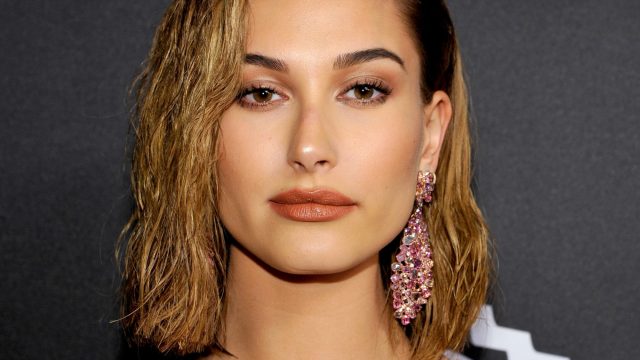 If you've scrolled through Tumblr or Instagram even once these past few months, you've probably noticed the "tiny tattoo" aesthetic is very on trend right now. It's perfect for those who want to dip their toes into permanent ink waters.
Model Hailey Baldwin is curating quite the gallery of her own itty bitty tats. Baldwin recently added two new tiny tattoos to her collection — one on her back, and the other on her neck — and we're stoked to see what other new tattoo ideas she has up her sleeve for 2017.
Baldwin's first new back tattoo reads, "coeur d'Alene," which is her sister Alaia's middle name.
The second is a small cross on the side of Baldwin's neck. New York-based tattoo artist Jonathan Valena, known in the tattoo industry as JonBoy, captioned the picture of the cross, "F A I T H" and tagged #hillsongnyc. Both refer to Baldwin's strong faith and connection to her church, New York's Hillsong church.
We absolutely love how teeny-tiny this little tat is. The supermodel wears it well.
Sixth months ago the model's celeb BFF, Kendall Jenner, designed this "PRAY" tattoo that JonBoy inked on Baldwin's pointer fingers. The two besties also have matching heart tattoos, because they are too cute for words.
These two new back and neck tats are beautiful additions to her existing tat roster. Baldwin has a G for "Georgia" behind her ear, matching with friend Mari McKinney. She has "gente" on her hip, "Baldwin" on her finger, "seek" behind her neck – the list of tiny tattoos truly goes on.
We have a feeling Hailey Baldwin isn't going to stop adding more to her collection. Like the wise old tattoo saying goes, "Tattoos are like potato chips. You can't have just one!"