Hailey Baldwin is the epitome of California cool in this new Guess campaign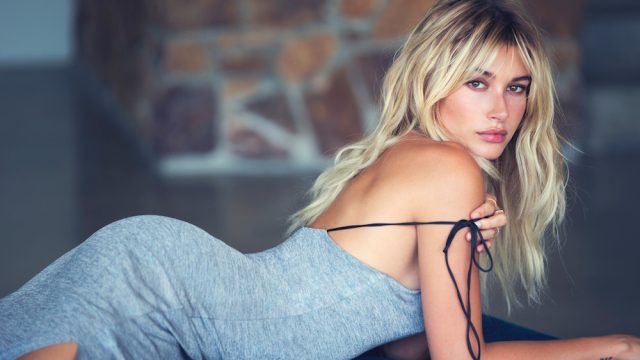 Back in June, 19-year-old model Hailey Baldwin became the new face of Guess Jeans, reaching a peak milestone in her modeling career. Now that winter is approaching and the leaves of fall fashion are frosting over, Baldwin is featured in the new Guess campaign for the Guess Holiday Line. Even as she poses in soft, warm-colored cardigans for the new collection, Baldwin still rocks her long, blonde, tousled locks and a warm, yet aloof beach-babe stare that could be best classified as ~California Cool~.
Just because she's a young woman who can maturely and comfortably talk about her past relationship with Justin Bieber, balance a blooming career in the fashion world (and most recently, the beauty industry), whose to say she's not looking to catch some sweet waves?!
We imagine she keeps a pair of Ray-Bans on hand even when she's curled up drinking cocoa, just in case the snow melts and she can get some longboarding in.
Her cool Cali vibes are fully at play when she casually wears fur AND leather in front of a sunlit meadow.
Whether she's wearing summer looks, fall looks, or easing into holiday looks, Baldwin emits full-on Abercrombie and Fitch circa 1999 vibes, also known as, California Girl. We love it.
According to a press release, the campaign focuses on "soft ruffles, statement stripes, embossed embroidery, kitschy tee's, lush floral prints, delicate velvet, statement fur and tailored coating."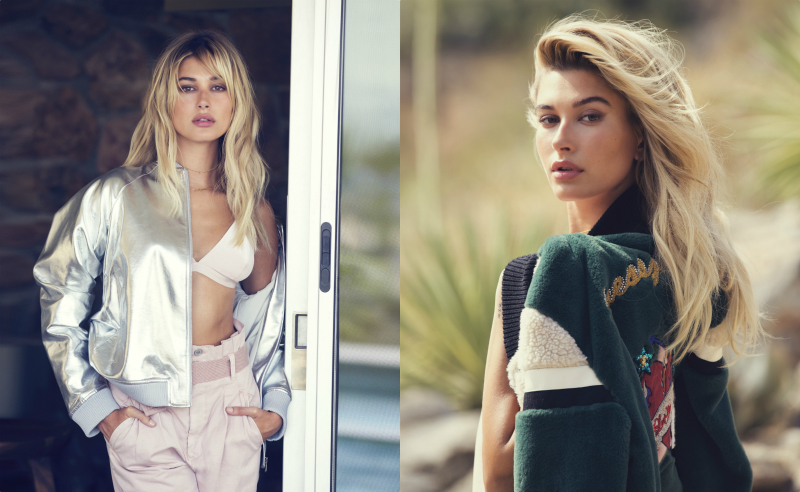 Baldwin can look good in pretty much anything, so it's no surprise she was chosen to be the new Guess Girl.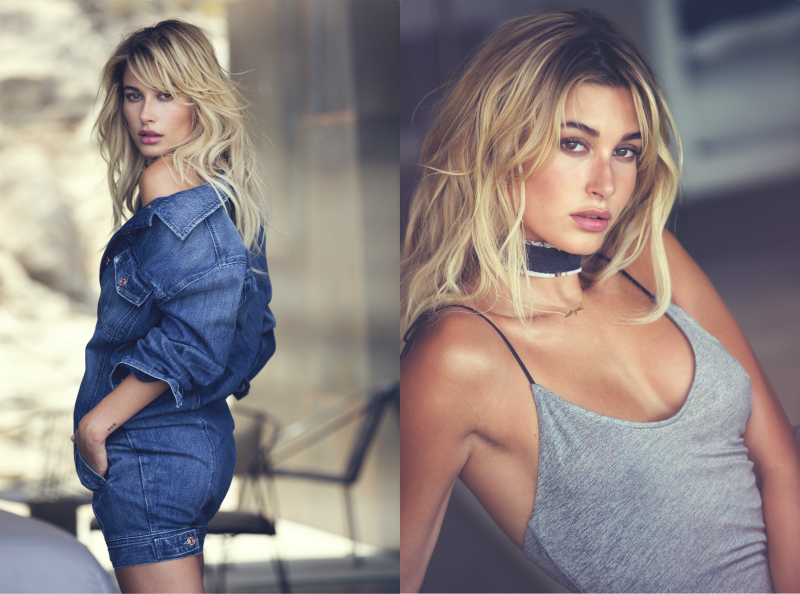 We're excited to see how she manages to make frost-lined pea coats look sunny, we know she has it in her!