Hailey Baldwin broke beauty rules by cutting her hair short during winter
They say that one reason people switch up their hair is to deal with a breakup. But that's not the case for the newly married Hailey Baldwin (er, Bieber), who just chopped her hair into a short, blunt bob. Her chin-length 'do is refreshing to see this time of year, considering this hairstyle is most popular during the summertime. But if there's one thing we know about the fashion and beauty queen, it's that she's not one to follow "seasonal" rules. Take one look at her Instagram, and you'll see what we mean.
While the recently wifed-up supermodel (she secretly tied the knot to Justin Bieber back in September, in case you've been living under a rock) didn't make a dramatic hair change, it's still the kind of chop that needs its own moment in the spotlight. We're talking big, bright lights, hunny—because her hair looks that good.
Hailey's fresh cut: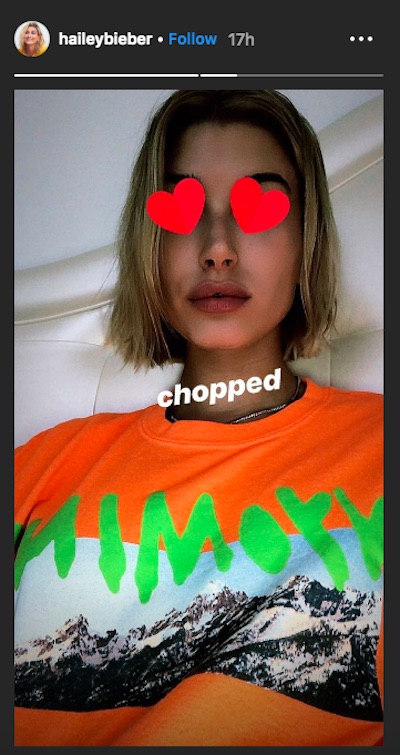 Right before Hailey revealed her chin-length hairstyle on Instagram Stories, she posted a behind-the-scenes shot of her V  Magazine shoot. Her beauty look for the glossy gave off retro vibes. She had Farrah Fawcett curls and volume and mod-inspired makeup.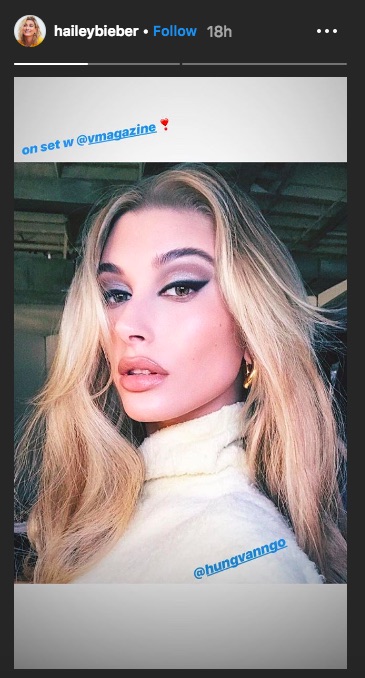 Before she found the scissors:
Before, Hailey had shoulder-length hair that was long enough to throw up in a messy bun. But those days are gone with this recent chop. The supermodel's new 'do hits right at her chin, giving it that high-fashion, French girl feel.