Hailey Baldwin gets new hair and glasses, looks sharp as hell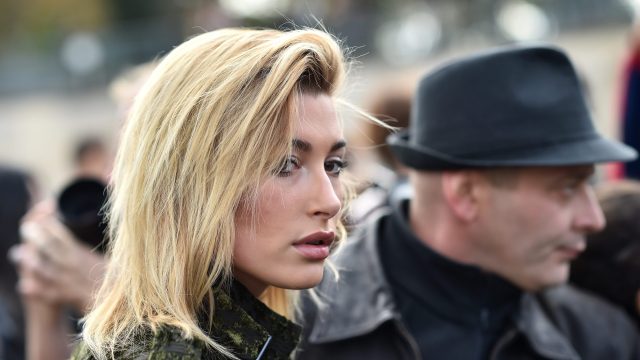 Sometimes at the end of the year, it's fun to change up your look. This way you can start the new year with a new look. Models are no different. That's why model Hailey Baldwin just got a really awesome new hair cut and color. The normally blonde Baldwin is now rocking a chestnut brown color and some serious eye-grazing fringe. Her new look makes her almost unrecognizable. And her glasses top the look off just perfectly.
https://www.instagram.com/p/BOF5Q4CAPFz
Actually, it's not uncommon for models to change up their look frequently. Since they're constantly doing photoshoots where they have to look different, it's no wonder they can get bored with the same look.
"Hailey came to me saying she wanted to change her color to something closer to her natural for the time being and wanted to add a wispy fringe, as well," her stylist Ryan Pearl explained to Mane Addicts.
In the photo, she's also rocking some stylish specs. If you scroll through her Instagram, it is clear that she has an affinity for larger frames. These glasses have a certain throwback quality, looking like she just stepped off a '70s runway.
It's not clear how long style chameleon Baldwin will keep this look, but we're hoping it sticks around for a while.