Hailey Baldwin collaborated on a shoe line and it's got all of our favorite fall trends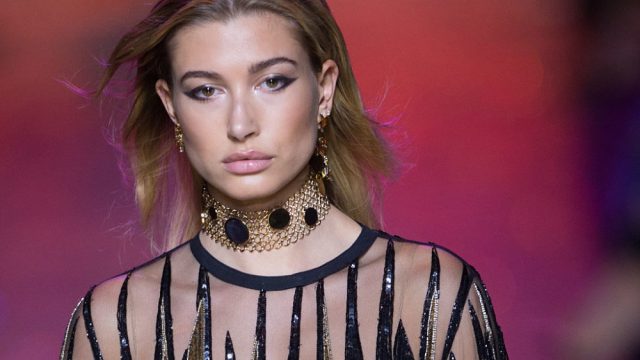 It's hardly surprising that the hard working 19-year-old model Hailey Baldwin has added another project to her overflowing plate. Whether she's busy releasing her very own makeup collection or channeling her inner hip party grandma with trendy gray hair, she is committed to staying busy growing her career and personal brand.
The latest of the many Baldwin pursuits is something that everyone can get on board with: a new shoe collaboration with Public Desire. So now, we can put our best foot forward with the combined style blessings of a blonde it-girl and a shoe brand that has bestowed us with the gift of velvet boots.
The collection, which is priced around $42 to $60, is fittingly called Public Desire x Hailey Baldwin (highly intuitive naming choices there) and features a variety of heel boots that span all of our style preferences.
https://www.instagram.com/p/BL_UhQQh-YY
This new line includes everything from knee-high black velvet boots for traipsing around wine-filled art walks to strappy nude heels fitted for a wedding or dinner date.
Naturally, Baldwin modeled some of her shoes for her fans.
https://www.instagram.com/p/BL_ffA4BNZD
Some of her shoes combine a sheer mesh body with a high-hell, which provides a bold statement for any outfit.
While some of the heels in the collection would require months of training to wear without tripping.
You can peruse the full beauty of the collection now on Public Desire!