Hailee Steinfeld's "Most Girls" is the women-supporting-women pop song you didn't know you needed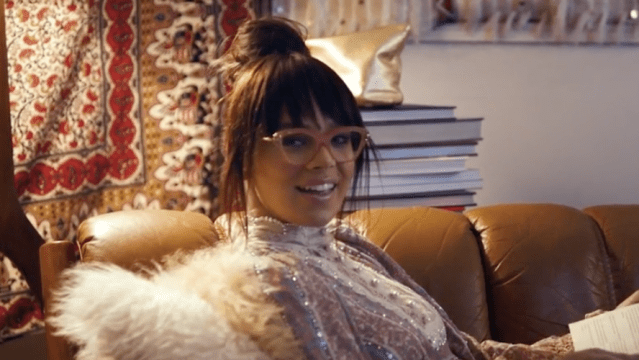 Ugh, the ubiquitous "You're not like most girls" line. Don't you hate it when you hear that? Because Hailee Steinfeld does — so much that she made a music video about it. "Most Girls" starts off like countless other videos, but quickly turns the situation on its head. What we end up with is a fun, inspiring, and empowering anthem that you'll love rocking out to.
For a few seconds, you'll think "Most Girls" is just another video where one girl runs down others, as a young man tries to charm Steinfeld by telling her she's not like "most girls." That's where things change: instead of agreeing with him, Hailee Steinfeld ditches the guy and serenades us with a song about how most girls are strong, powerful, amazing people.
As she celebrates the variety of ways women can be women, Steinfeld shows off an assortment of different looks: sexy bombshell, tough fighter, casual and relaxed, artsy, and bookish. They're all equally good, and all worthy of attention and support. Hailee Steinfeld sings the praise of girls who go out partying as well as those who like to stay home and study.
The video ends with an assortment of different women wearing shirts that show off their individual traits and personalities. As the group of girls sing together that they want to be like most girls, you'll be hard pressed not to feel inspired. This isn't about competing with other women or talking down to girls who make different choices about their bodies or their lives. Instead, it's a celebration of womanhood in all its many forms. But if there's one thing they all have in common, it's this line from a sign in the back of the video: Most girls are unstoppable.
https://www.youtube.com/watch?v=qBB_QOZNEdc?feature=oembed
We can't get enough of this catchy song by Hailee Steinfeld, and love the positive message she's putting out there!