Hailee Steinfeld's latest red carpet look is a glam version of tying a sweatshirt around your waist
The last time we tied something around our waist was maybe during a visit to Disneyland? A beach trip? Maybe high school gym? It definitely wasn't on the red carpet. The fierce singer and actress, Hailee Steinfeld, has thrown convention out the window with an uber glam version of wrapping a sweatshirt around your waist.
She was totally rocking the juxtaposed style at the Chateau Marmont last night in Los Angeles. Not only did she wear a pastel sash, but she wore it with a black long sleeved mini dress! We couldn't pull this off if we tried! Hailee attended a party thrown by W Magazine at the iconic hotel in honor of the Best Performances Portfolio and the Golden Globes.
Other glamorous guests in attendance included Evan Rachel Wood, Natalie Portman, and Stranger Things star Millie Bobby Brown.
While everyone donned lovely red carpet lewks, it was Hailee who decided to change it up with with the edgy (literally) dress with a frosted blue and black silky sash.
Paired with bare legs and simple strappy heels, this dress is in a class of its own!
Here's a close-up of this fabulous sash! It's so luxe!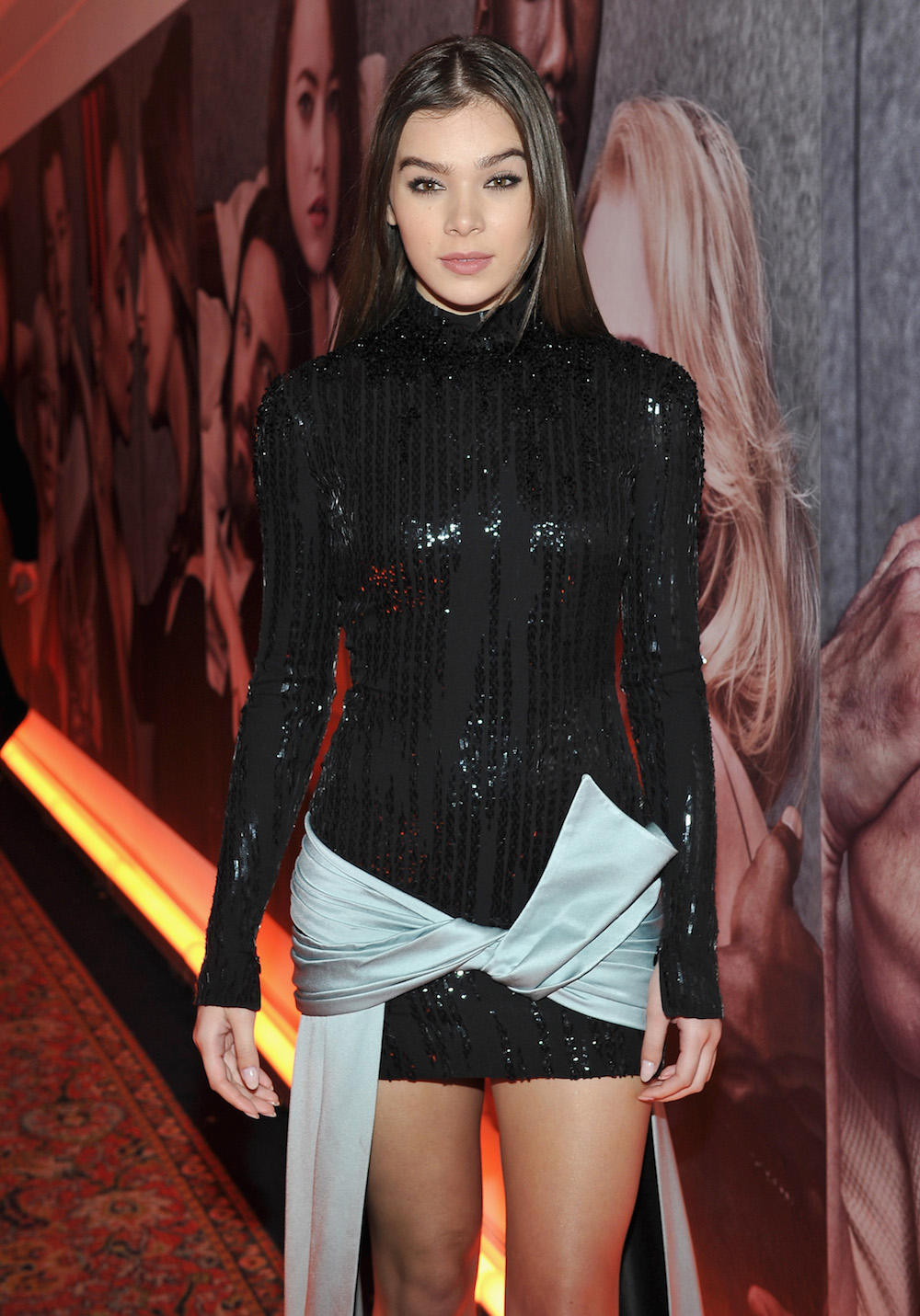 This isn't Hailee's first time wearing a stem-flaunting beaded mini. She wore an amazing green number at last year's AMAs that reminded us of a modern-day version of a Gatsby party dress!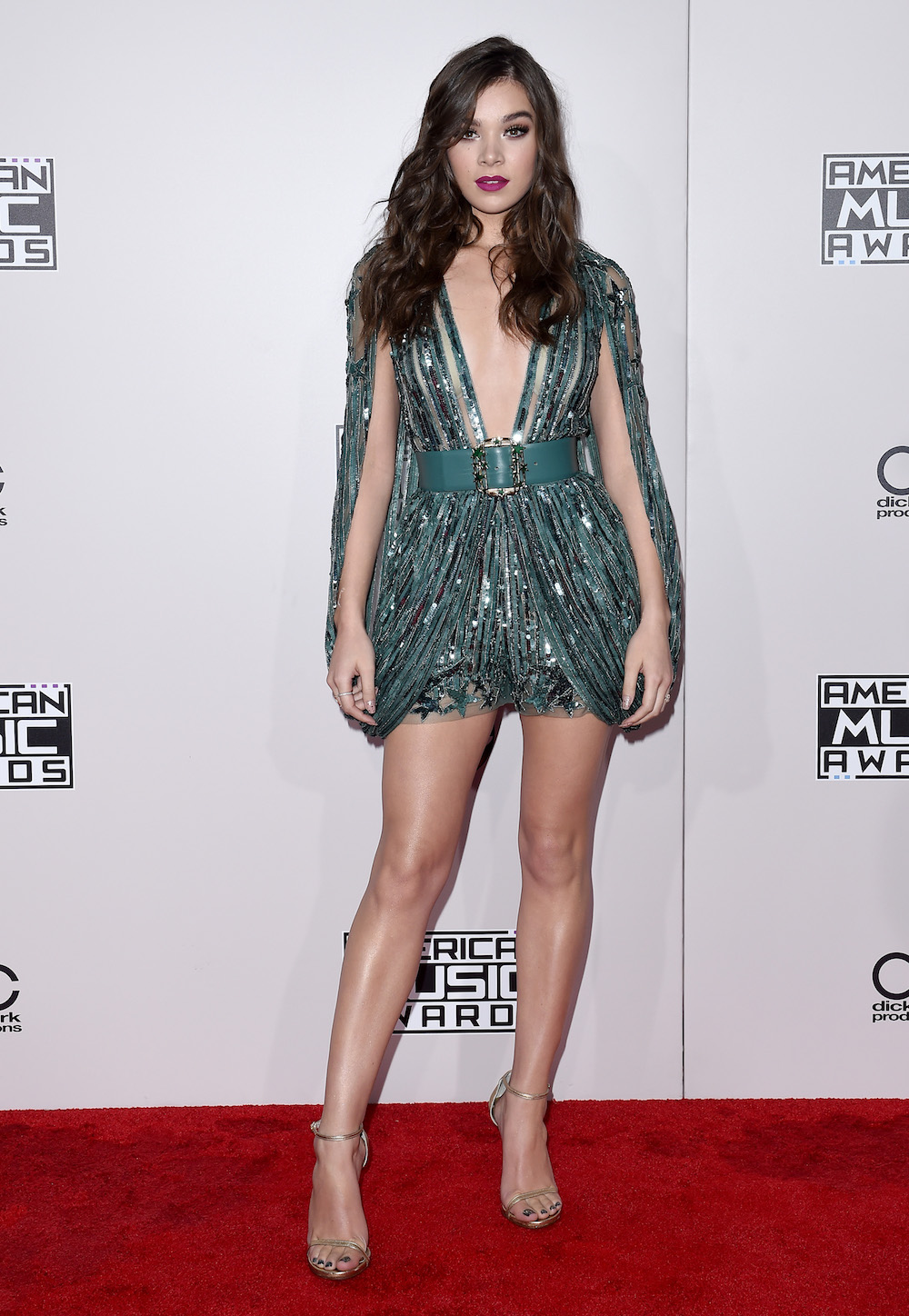 Before that, she wore this multi-color mosaic mini to the MTV VMAs!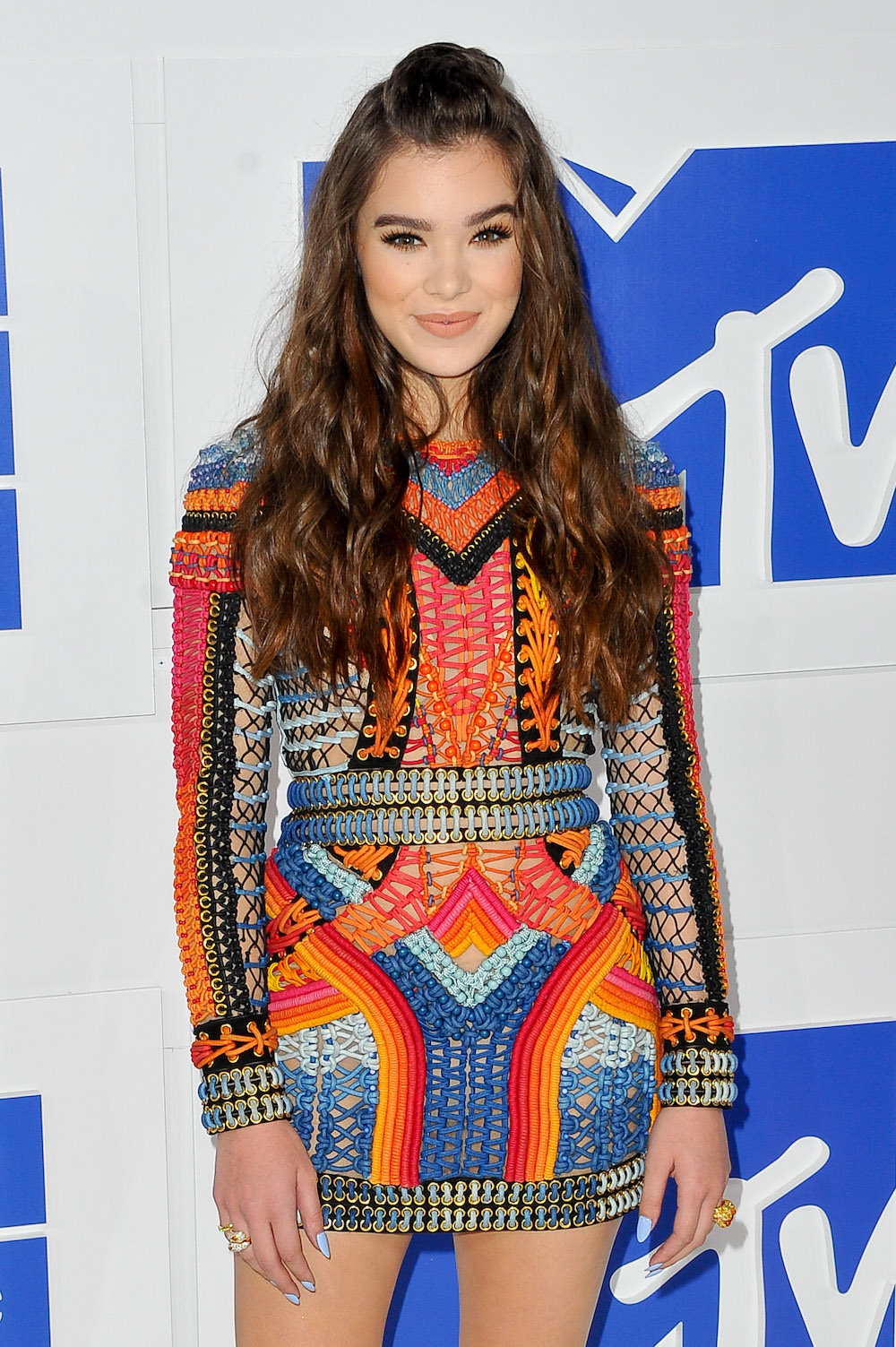 Hailee sure knows how to turn heads in a room full of head-turners!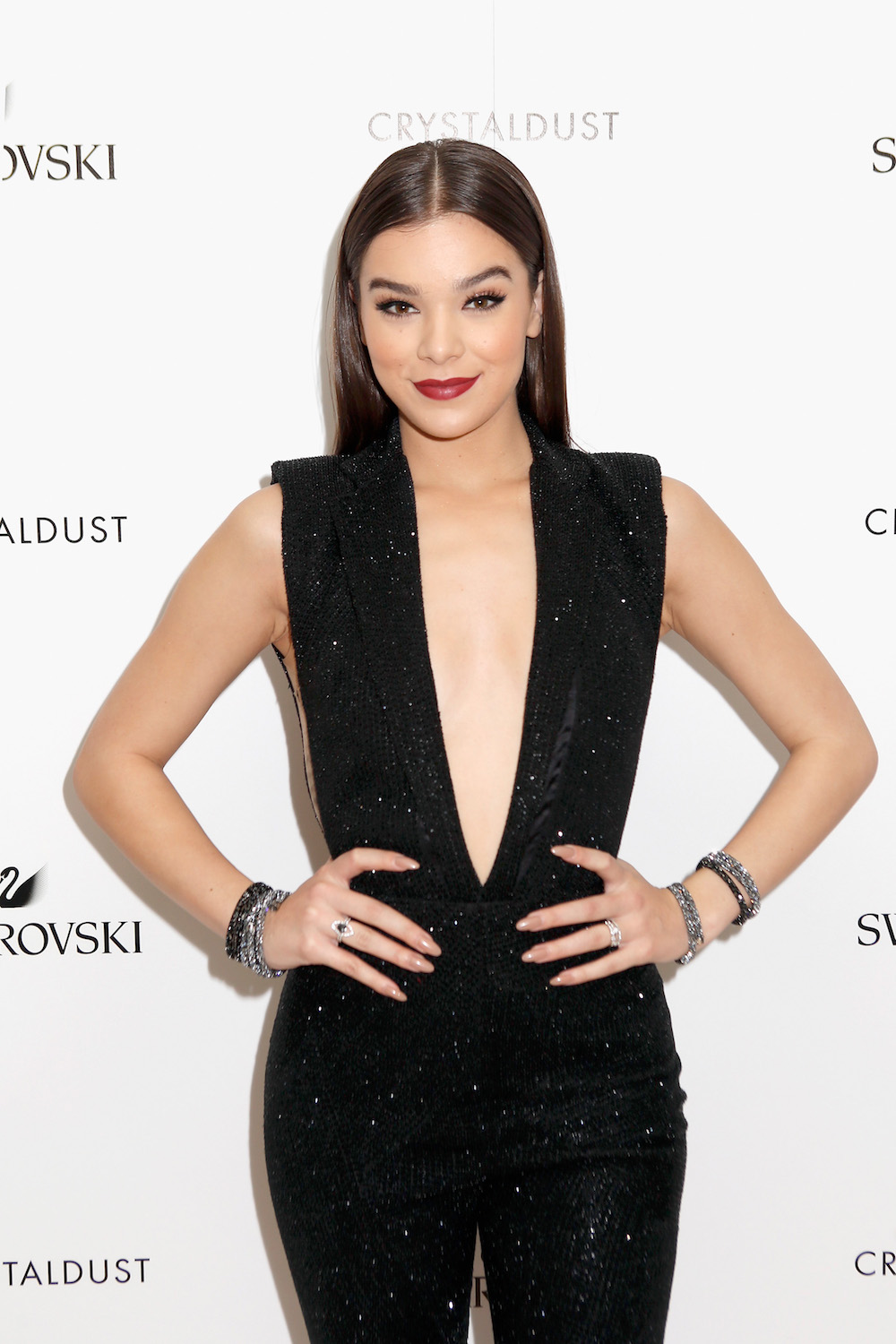 We can't wait to see what she wears next!