How to get Hailee Steinfeld's just out-of-the-shower hair lewk from the 2017 AMAs
Although the Golden Globes and the Oscars aren't for a while, we still have the AMAs to satisfy our award season beauty lust.
And while everyone seems to be talking about Selena's new blonde hairdo, Hailee Steinfeld's out-of the-shower hair lewk from the AMAs was equally stunning, especially since sleek hairstyles like these are expected to be totally on trend in 2018.
Celebrity stylist Gregory Russell took inspiration from her Mugler suit, which totally gave off a tough and sexy kind of vibe.
To create the stunning hair look himself, Russell used Marc Anthony True Professional products to give Hailee that sleek and sexy texture, which help completed her daring outfit. If you are dying to recreate Hailee's look at home, Russell suggests using styling foam and damp locks first, in order to create that sleek texture.
In a press release sent to HelloGiggles, Russell explains the process of styling Hailee's covetable 'do.
"I began by adding two golf ball-size amounts of Marc Anthony True Professional Strictly Curls Curl Enhancing Styling Foam onto Hailee's damp hair," says Russell. "I applied it to the roots and hairline and then brought it down through the lengths for a wet defined look."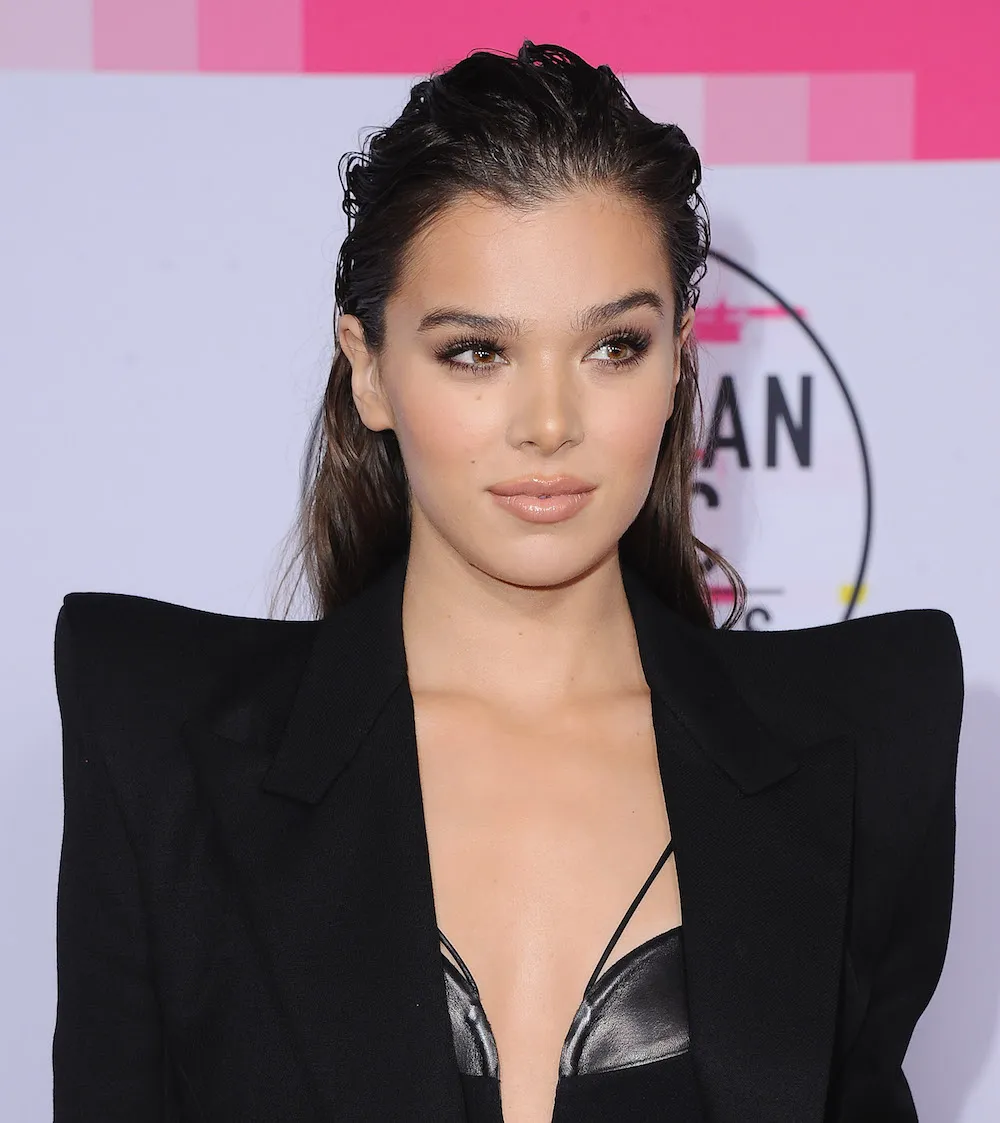 Then, to sleek back Steinfeld's hair, Russel then used a wide-tooth comb and flat clips to create the look.
"I then used a wide tooth comb to brush the hair back and fastened pieces back with flat clips. Then, I diffused the hair until fully dry."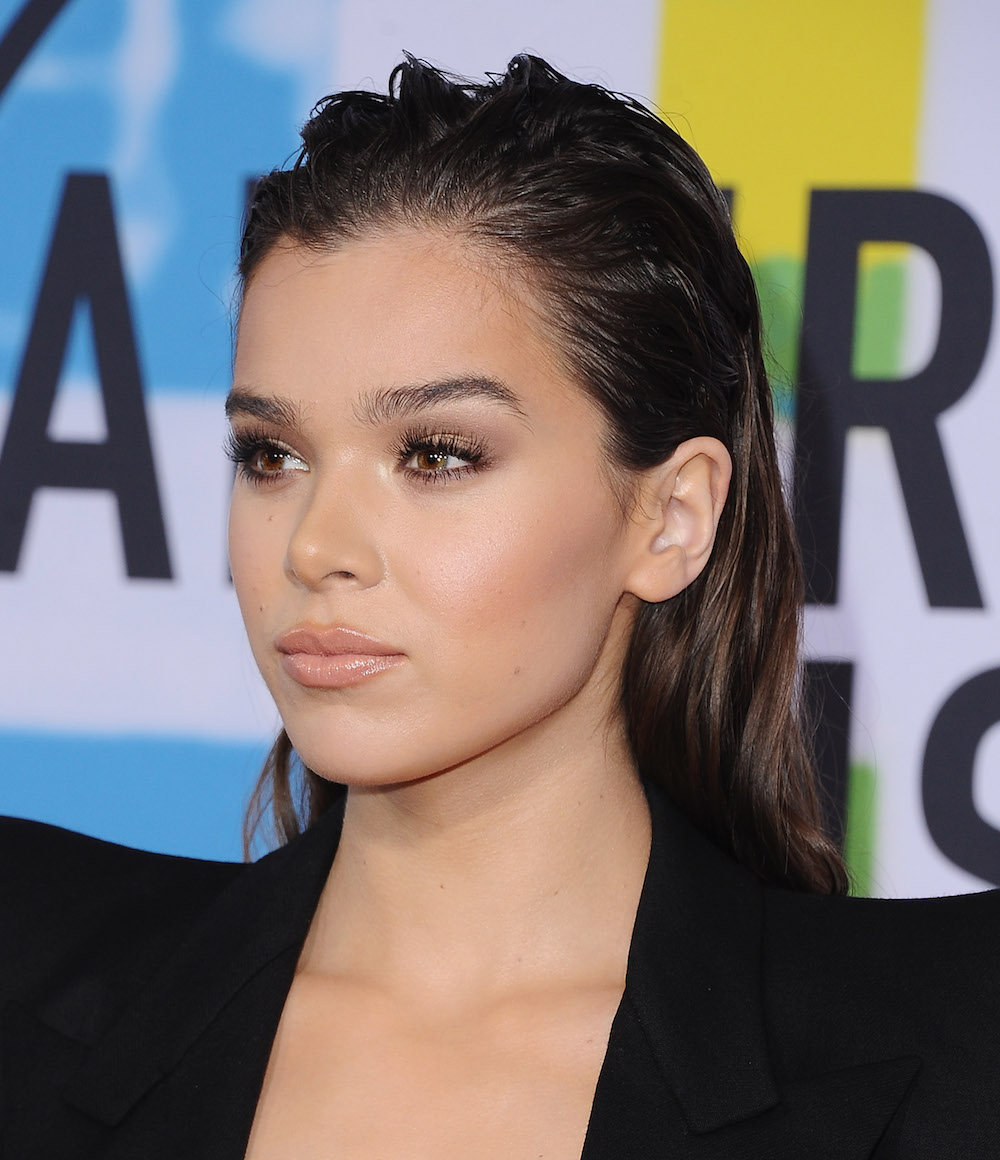 But instead of keeping Steinfeld's hair pin straight, Russel wanted to use a flat iron in order to enhance her natural texture.
"Next, I took random pieces and waved them with a flat iron to enhance the natural texture of her hair."
And to finish the look, Russell recommends using dry styling oil and hairspray to keep this sexy style intact.
"I added Marc Anthony True Professional Hydrating Coconut Oil & Shea Butter Dry Styling Oil to the ends for a bit of high shine polish and finished the look using Marc Anthony True Professional Hydrating Coconut Oil & Shea Butter Volume Hairspray," Russell concludes. "After spraying on the hairspray, I immediately hit the hair with a diffuser to lock the style in place."
Will you be copying Hailee's lewk?