Hailee Steinfeld nailed this cover of Ed Sheeran's "Shape Of You" at Coachella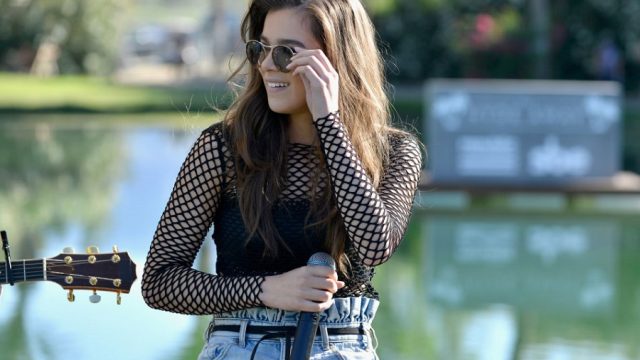 When you attend Coachella, you expect to hear a good amount of singing. But fans didn't have to crowd around a stage to hear Hailee Steinfeld cover Ed Sheeran's "Shape of You." While known best for her acting (we mean, she's all we heard about when True Grit came out) she also sings. And really, we think that Sheeran would be pretty proud of the way his hit song was transformed.
Of course, fans of the Pitch Perfect franchise already knew that she's got a solid set of pipes. Steinfeld sang the song "Flashlight" in Pitch Perfect 2, and later earned herself a contract with Republic Records.
Between loving her, loving her voice, and loving "Shape of You," we can't get enough of this video.
https://www.youtube.com/watch?v=xXHr8tan2eA?feature=oembed
Accompanied by a guitar player, the moment occurred at a private party hosted by her label. While the crowd seemed smaller than your average Coachella crowd, Steinfeld managed to get everyone into it.
 She definitely knows how to embrace her audience!
While you might think that Steinfeld will be putting all of her energy towards music, you can still catch her on the big screen. She was just in the film The Edge of Seventeen, and pretty soon she'll be back singing acapella as Emily in Pitch Perfect 3, which will be in theaters at the end of the year.