Hailee Steinfeld has cleared up those rumors that she's dating Justin Bieber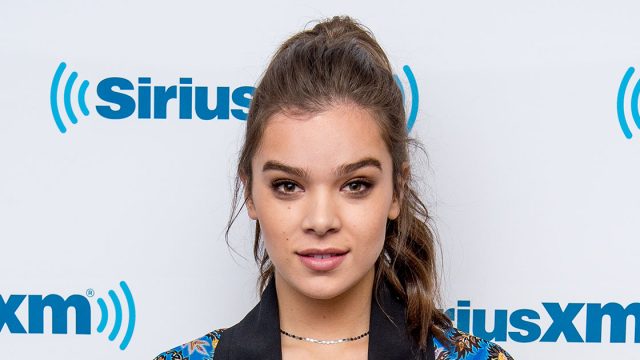 In case you were wondering, Hailee Steinfeld isn't dating Justin Bieber, and she wants to set the record straight.
Earlier this week, it was reported by TMZ that 20-year-old Steifeld had been linked to the Biebs after the latter shared the fact that the pair had been Facetiming each other. In fact, as Metro.co.uk report, the pair allegedly met after being introduced by a pastor at the church they share.
Despite TMZ's allegations, reps for both Bieber and Steinfeld both denied the rumors, with Gossip Cop confirming that the pair were just friends. In fact, Gossip Cop even refuted claims that the pair shared the same church.
Now Hailee Steinfeld has addressed the rumors head-on, and she's setting the record straight.
Speaking on Sirius XM's Morning Mashup, the singer and Oscar-nominated actor said that there was no truth in the speculation about her relationship with Justin Bieber. When asked point-blank if the pair were dating, Steinfeld said, "I am not." 
"I know, it's crazy," she continued. "I don't know why people make such a big deal. We're friends. We've been friends for years, and yeah."
In fact, Hailee is said to be quite happy with her partner Cameron Smoller. The pair made their red carpet debut together earlier this year, and from the looks of things, they are very much still together.
https://www.instagram.com/p/BThYRXch3XU
Meanwhile, Hailee Steinfeld recently released her new song "Most Girls." The song is an empowering anthem about accepting that all women are different but that they all share strength and power. Listen to the track below.
https://www.youtube.com/watch?v=6mTqqloMDjI?feature=oembed
Speaking to Billboard's Pop Shop Podcast, the singer opened up about her busy schedule filming Pitch Perfect 3 and recording her music.
"I record in my sleep," she joked. "That's the crazy thing: I recorded so much in Atlanta. Any day I wasn't shooting [Pitch Perfect 3], I was in the studio recording. Back in L.A., I had sessions booked every day."
Of course, rumors are part and parcel of being in the public eye, but we totally get how speculation about your personal life could become pretty annoying. That's why we love the way that Hailee Steinfeld just quickly and succinctly nipped any gossip in the bud.
Now we're off to choreograph our own dance routine to "Most Girls"…