This simple hack will give you the most patriotic and delicious ice cubes this 4th of July
You've got the outfit. You've done your nails. And you found the perfect red, white, and blue accessories to really show your American pride this 4th of July. Why, then, wouldn't you want to continue that playful theme color (and make your inner Pinterest-er proud) by letting even your water (or whatever drink you're drinking to celebrate the holiday) be just as festive as the rest of you.
It's so simple and we're grateful to the brilliant minds at People who shared a delicious and fun way to bring a little patriotic color into each glass. It's so simple, you'll likely want to keep doing it year-round (or figuring out ways to tweak it for any holiday season).
All you do is take some large ice trays and add two blueberries and a layer of water then let it freeze. After that, take out the tray and add two raspberries to each section, then another layer of water, and back in the freezer it goes. After it all freezes up, you have a set of beautiful and thematic ice cubes that will add delicious hints of fruit when they melt.
In short, you've just won the battle for most awesome and easy way to celebrate America ever.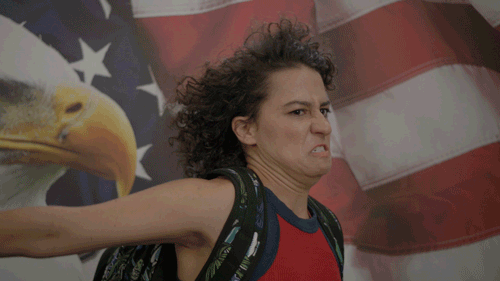 Watch the video below to see just how it works. And enjoy each minute (and sip) of your American birthday celebration.
[tempo-video id="4978573712001″ account="416418724″]