H2O+ Beauty released a new device that tracks your skin's moisture levels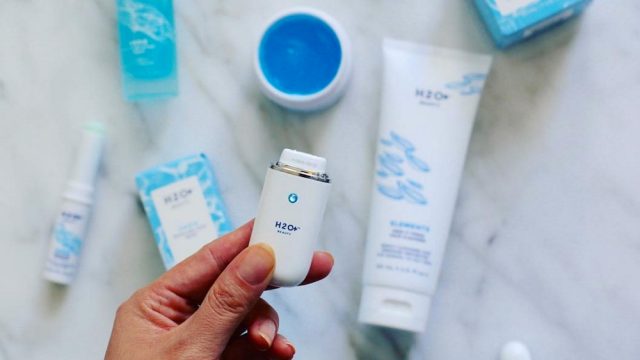 H2O+ Beauty has released a new device that can track your skin's moisture levels, anywhere and anytime.
The MiLi Moisture Meter is a nifty little gadget that assesses skin's moisture percentages so you can figure out exactly how much hydration you need. H2O+ is crazy committed to serious hydration — after all, their company is named after nature's most hydrating element. The San Francisco-based brand's latest technology will reveal the effectiveness of your skin care routine by monitoring and measuring moisture levels over time.
Tech-loving skincare fans will get a kick out of the device, which can be used to test skin throughout the day, before, and after moisturizing. To use, hold the MiLi to skin for five seconds. Information is sent to an app on your phone, so you can get a real-time view of what your skin needs.
The Mili in action.
Until the end of May, the MiLi is available as a gift with purchase of H2O+'s best-selling Oasis Hydrating Treatment ($33) or Oasis Ultra Hydrating Cream ($37). Both products are proven to double skin's moisture and boost hydration for 24 hours!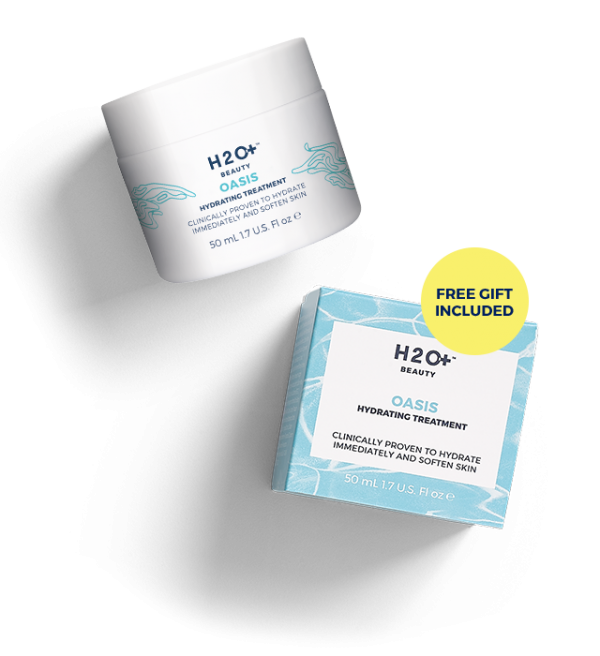 In June, the MiLi will be available for purchase as a bundle with either of the products — $45 with the Hydrating Treatment and $49 with the Hydrating Cream.
Pocket-sized so you can check your levels anywhere.
Joy Chen, CEO of H2O+, said,
"The MiLi Moisture Meter further realizes our overarching goal of meeting the needs of today's consumer with products that are clinically proven to boost hydration. Our consumers are well-informed and tech-savvy, seeking a deeper understanding of the myriad products vying for their attention — yet often unaware of their skin's true hydration level. We are able to satisfy their need with this new tool, inspired by the tracking capabilities of wearable fitness technology, and prove our authority as a leader in hydration."
Tiny yet powerful!
Check out how you can get a MiLi at www.h2oplus.com.
Save