From a work-friendly shirtdress to a lacy goth mini, here are 13 dresses to shop right now from H&M's huge sale
Even when the world seems bleak and grim there are always beautiful things to be grateful for, like pizza, hot summer nights, nail art, and fancy perfumes. Get ready to add another to your list, because one of our favorite affordable brands, H&M, is having a massive sale right now, and we've got tons of pretty dresses for you to feast your eyes on.
You already can't beat H&M's prices, so when their items are on sale it's basically sanctioned stealing. And since we're in the middle of that brutal summertime heat, what better time than now to stock up on some flirty, breezy dresses to last through the season and beyond.
We are also loving that a lot of their dresses in the sale are part of their Conscious collection — H&M's effort to creating clothes that are made sustainably and ethically. These are usually priced a touch higher than most of H&M's regular line, so it's a real treat to see them marked down.
Here are 13 dresses from H&M's sale for you to add to your cart.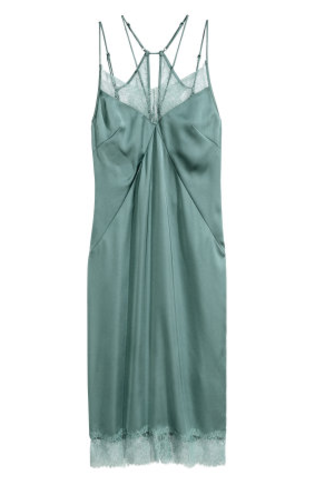 How will we ever choose?
Head on over to H&M now and scoop up all your favorite styles before they disappear. With prices these low, it's only a matter of time before all these dresses you had your eye on are snatched right up. What are your faves?