H&M is launching a collection inspired by your grandma's couch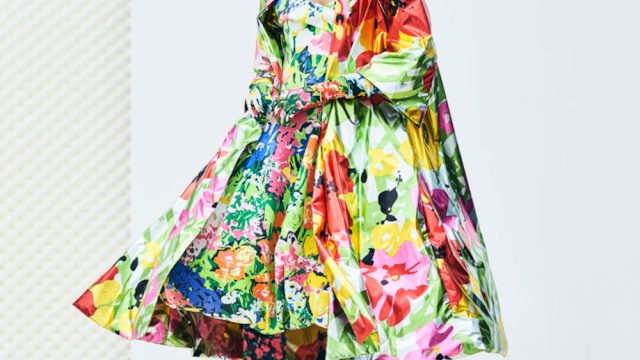 There's a new H&M collection on the way, and the 1960s upholstery-inspired fabrics are too cute for the couch. London-based designer Richard Quinn is the mastermind behind the new line, which borrows from the demi-couture tradition and incorporates a '60s aesthetic with dramatic modern silhouettes.
Richard recently won the 2017 H&M Design award and was awarded the opportunity to create a collection for the brand. The Central Saint Martins grad impressed the fashion heavy hitters on the jury, and now his career is off to an exciting start.
The designer at work.
The pieces in the collection are not for a wallflower (unless your wallpaper is really crazy, then you might be able to blend in). The line features all-over prints, with a mid-20th century spirit. There's a gown with a built-in corset and tulle skirt, billowing overcoats, and jackets with a touch of '80s-esque shoulder. Accessories include some badass over-the-knee boots with a print that repeats in a trench sold separately.
In a press release sent to HelloGiggles, Richard said that the brand allowed his creativity to run wild:
"Throughout this whole experience, I've been encouraged by H&M to really hold true to my aesthetic and not water it down. I wanted to create intelligent pieces that people would want to wear — and I think we've done that."
So without further adieu, here's a look at some of the products that are coming to H&M on October 5th.
Luckily, this gives us plenty of time to create our wishlist and prepare our bank account.
1These looks are not for the faint of heart.
2TFW it's easy being green.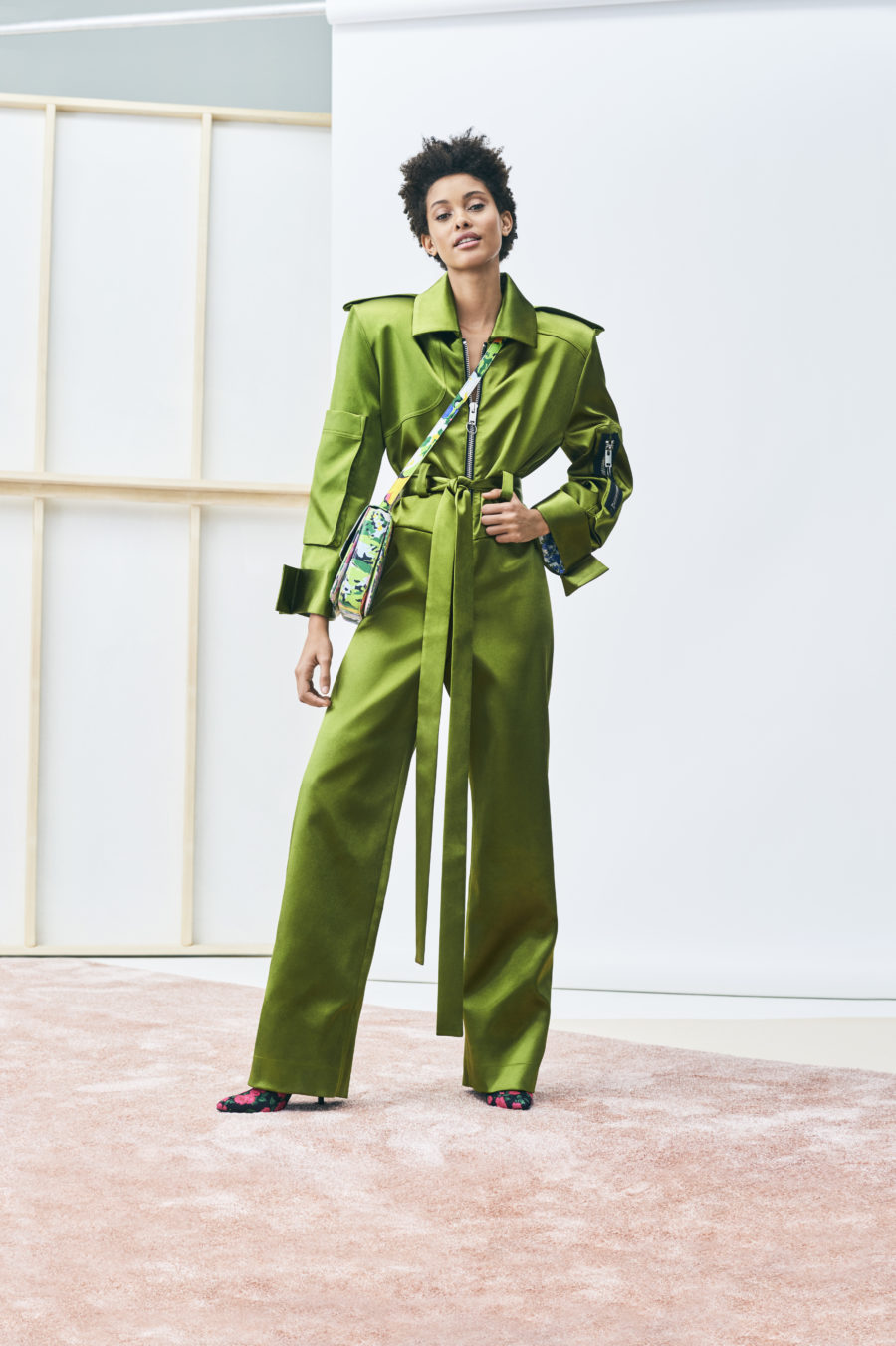 3Yes glove, yes love.
4Houndstooth sequins, because you deserve it.
5A little bit sultry, a little bit biker.
6Flowy florals.
7A versatile satchel.
8In the trenches.
9When you just want to wear flowers.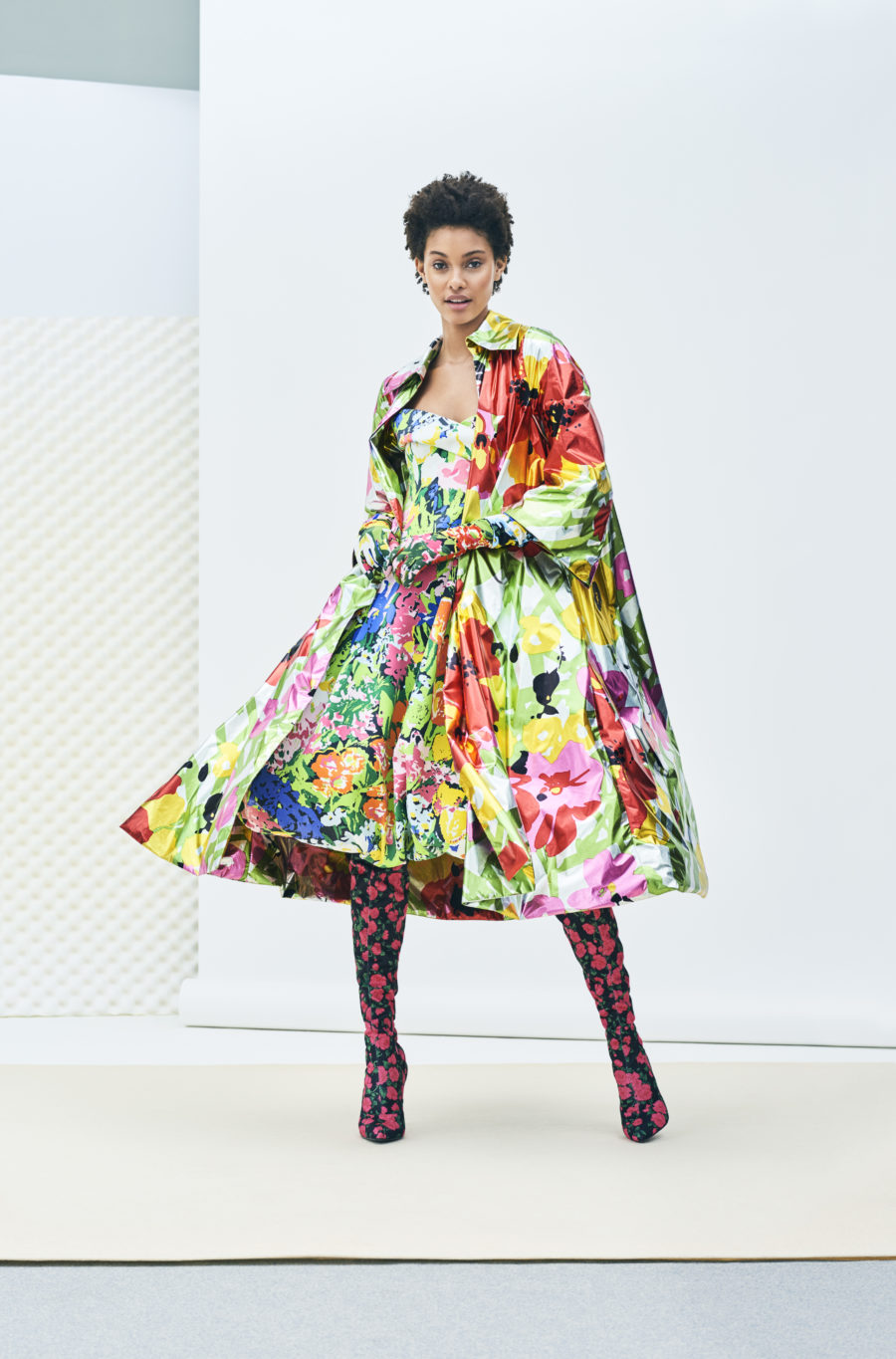 You can buy the collection online at hm.com starting October 5th.