Gymnasts Simone Biles and Aly Raisman hit up McDonald's for some post-competition treats, and we so get it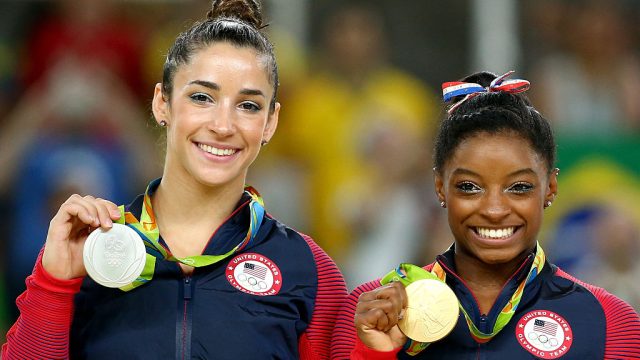 It's been a pretty awesome and intense week for the Team USA Gymnasts at the Rio Olympics, and none of the team was busier than Simone Biles and Aly Raisman. Both ladies helped the team win Gold, they both competed in the Individual All-Around, winning Gold and Silver. Aly also took Silver in Floor Exercise, and Simone Biles took the Gold in Vault and Floor Exercise, as well as Bronze in the Balance Beam. After all of those insane flips and months of intense training, these gymnasts can seriously use a break.
Simone Biles and Aly Raisman immediately headed out for a treat, and we totally support their choice.
Yep, after a grueling workout like that, we would go for the french fries and ice cream too!
They even ran into some of their fellow gymnasts from Russia.
And after some moves like this, you've totally earned a little ice cream.