4 ways to channel USA Gymnastics captain Aly Raisman's rad style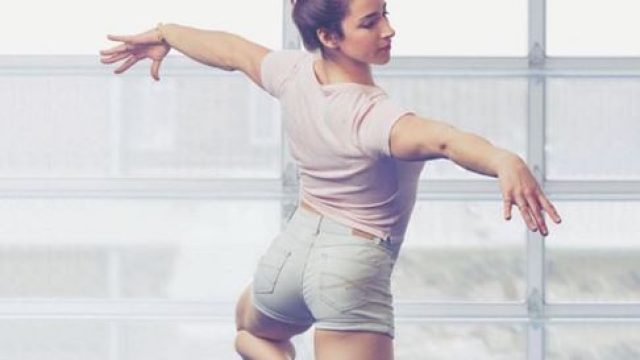 We love Aly Raisman for so many reasons: her impossible gymnastics moves, her determination, her champion spirit, and oh yeah, her amazing fashion sense. We were obviously thrilled to hear that Aly was named team captain of the women's gymnastics team (whom we can't wait to watch DOMINATE in Rio, if we do say so ourselves). Aly fever? Yep, we've got it.
Want to emulate Aly without having to do any balance beam backflips? Let's focus on something a bit more attainable: her rad style.
Luckily Aly's made it pretty easy to cop her look. Here are 4 ways to dress like Aly from head-to-toe.
1. Socks! Let's start with the sock collection she designed with FEAT, which are funky, colorful, and made in the USA (natch!). We're stoked to show some patriotic pride with these stars and stripes socks:
2. Jeans! Aly's also teamed up with Aeropostale to sing the praises of their Seriously Stretchy Jeans.
https://www.youtube.com/watch?v=WK2jjmizEDI?feature=oembed
If they're good enough to do a badass floor routine in, they're good enough for us. And can we talk about how cute they are? Check out these jeggings: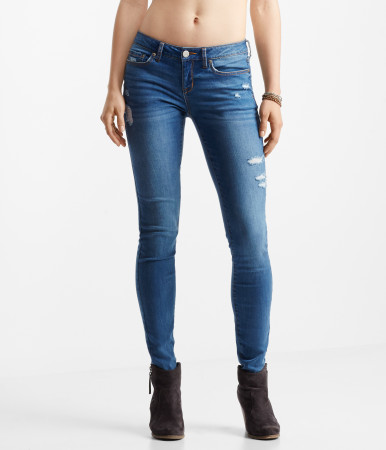 And they're on sale for $25. Yes, please!
3. Leotards! Aly's line of leotards for GK Elite are cute enough to wear outside the gym. We're pondering pairing one with high-waisted flare jeans and wearing it as a bodysuit. Because why not?!
4. Hair ties! Last but not least, if you want to look like Aly you've gotta have that perfect gymnast bun.
Aly recently revealed to Allure that her secret weapon for keeping her hair up during all those backflips is not one but EIGHT Goody Ouchless Elastics. Yep, those classic black hair ties: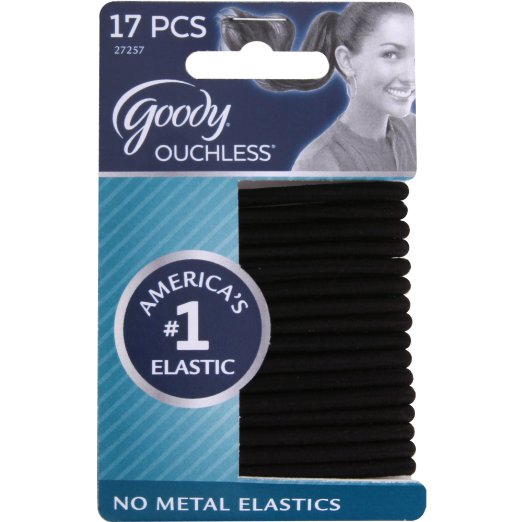 You probably have some in your bathroom cabinet already, so next time you use one, look in the mirror and know you're channeling the captain of Team USA. Then go out and go for the gold.