Gymnast McKayla Maroney joined #MeToo, saying she was molested by the U.S. Women's Team doctor for years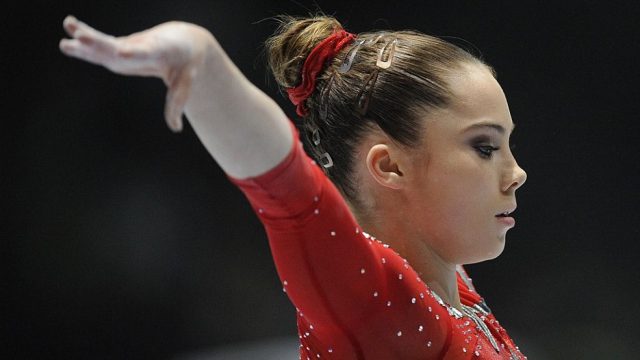 In a brave tweet shared early this morning, Olympic gymnast McKayla Maroney revealed she was molested by the U.S. team doctor, Larry Nassar, for years.
Maroney spoke out as part of the #MeToo campaign, which countless women have joined in an effort to spread awareness about the magnitude of sexual harassment and assault in our culture. While actress Alyssa Milano helped it spread on social media, it was started around a decade ago by activist Tarana Burke, who serves as the program director for the Girls for Gender Equity group, based in Brooklyn.
And Maroney's account of her abuse is heartbreaking.
The gymnast wrote that the sexual abuse began when she was 13 years old, when Nassar told her was giving her "medically necessary treatments." She said that it "seemed whenever and wherever this man could find the chance, I was 'treated.' It happened in London before my team and I won the gold medal, and it happened before I won my silver."
She said the abuse didn't stop until she left the sport.
Maroney ended her post with suggestions for how we as a culture can try to stop this kind of thing from happening.
"Our silence has given the wrong people power for too long," Maroney stated. "It's time to take our power back."
We're heartbroken that Maroney suffered in silence for so long, but we are so inspired that she has come forward to share her truth. We have no doubt that it will help others who are currently or have been in similar situations, and will give even more victims the strength to share their stories.